This wedding is a perfect transition from Summer to Fall for us to share today.  Golden lace and metallic paper came together for a perfect pretty package.  The custom lace pattern we created for backing the reception card and envelope was a lovely compliment to the finishing touch of the die cut belly band. The rest of the wedding printing was about personalization and prettiness. All of the photos are by Corbin Gurkin and the wedding design by Tara Guerard.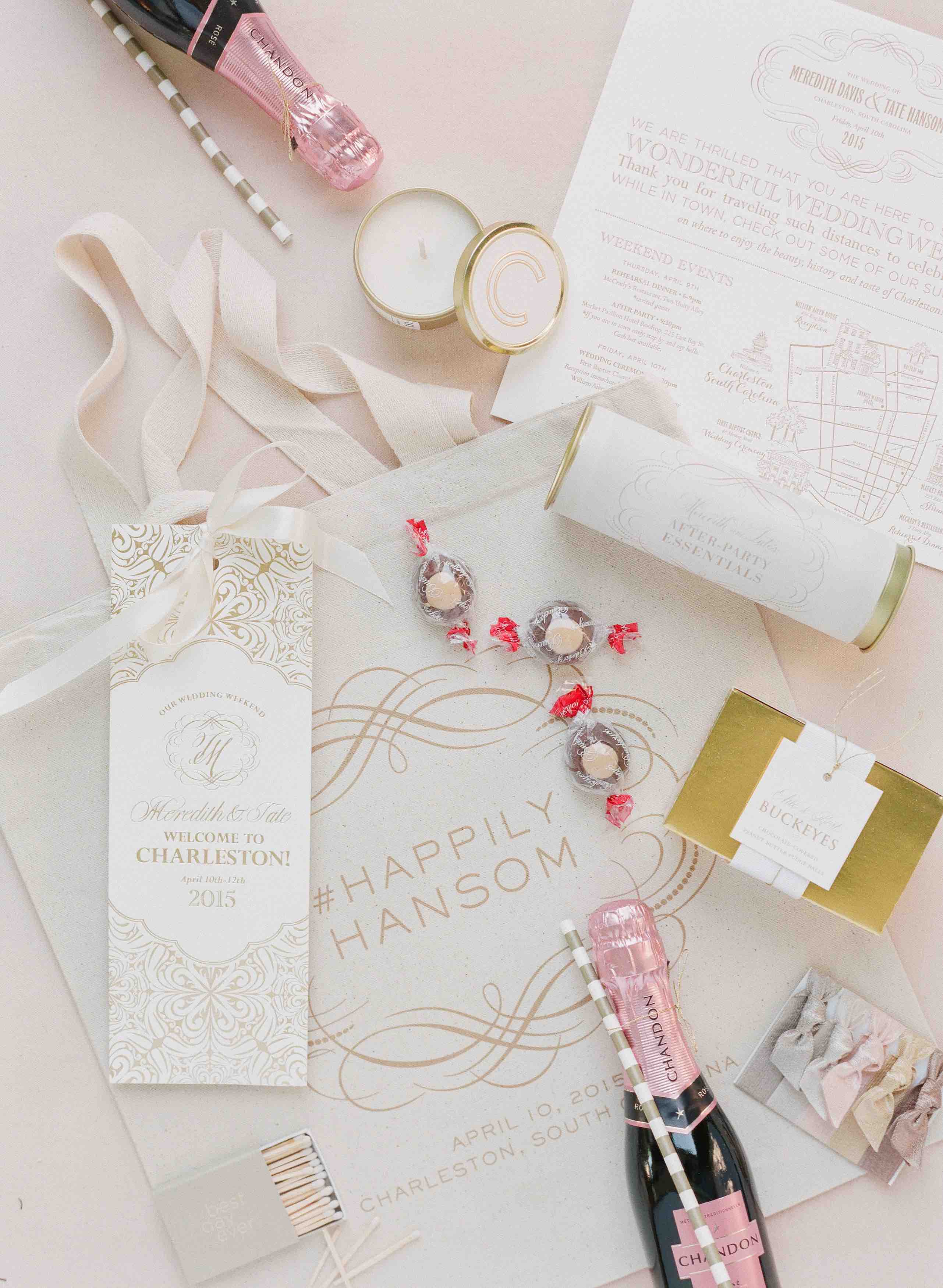 A totally custom bag welcomed wedding guests for the weekend affair. The couple's wedding hashtag graced the canvas shopping bag, which was filled with mini champagne splits, a local Candlefish travel candle and custom printed matches, a morning after recovery kit, and of course a letterpress information guide.
Sweet ceremony program booklets were tied with champagne satin ribbon and featured frilly calligraphy as a design element. One budget saving tip if you are sold on having a booklet- just letterpress the cover, and then flat print the inner pages.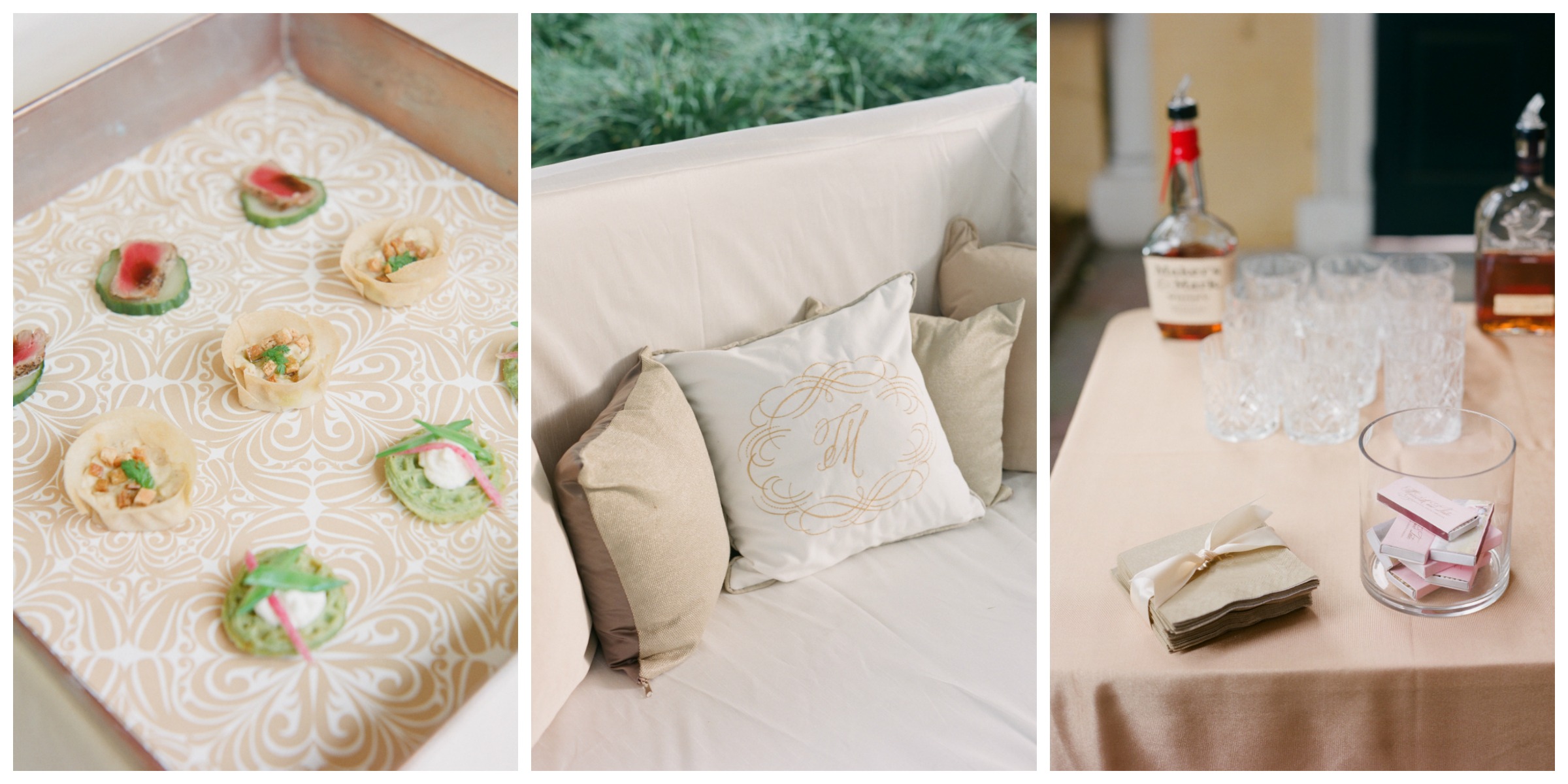 Of course, little printed details were sprinkled throughout the wedding design.  Custom printed tray liners for the passed hors d'oeuvres, printed pillows for the reception lounge, and custom cocktail napkins and printed matchbooks graced the bars.
Since this wedding leaned more towards the formal and traditional side of things, the dinner escort cards kept in line with that. Cards with the lace pattern backing were hand lettered and then hung in front of  wall prominent during cocktail hour. They "happily" blew in the wind.
Throwing things back to the design of the wedding invitations, the letterpress dinner menus were wrapped in the lace belly bands and tied with name tags…
One of the focal points for the wedding tent was the calligraphied decal we designed for the dance floor.
And, the last note of the night was our hand glittered girlie getaway sign- it was the best day ever.