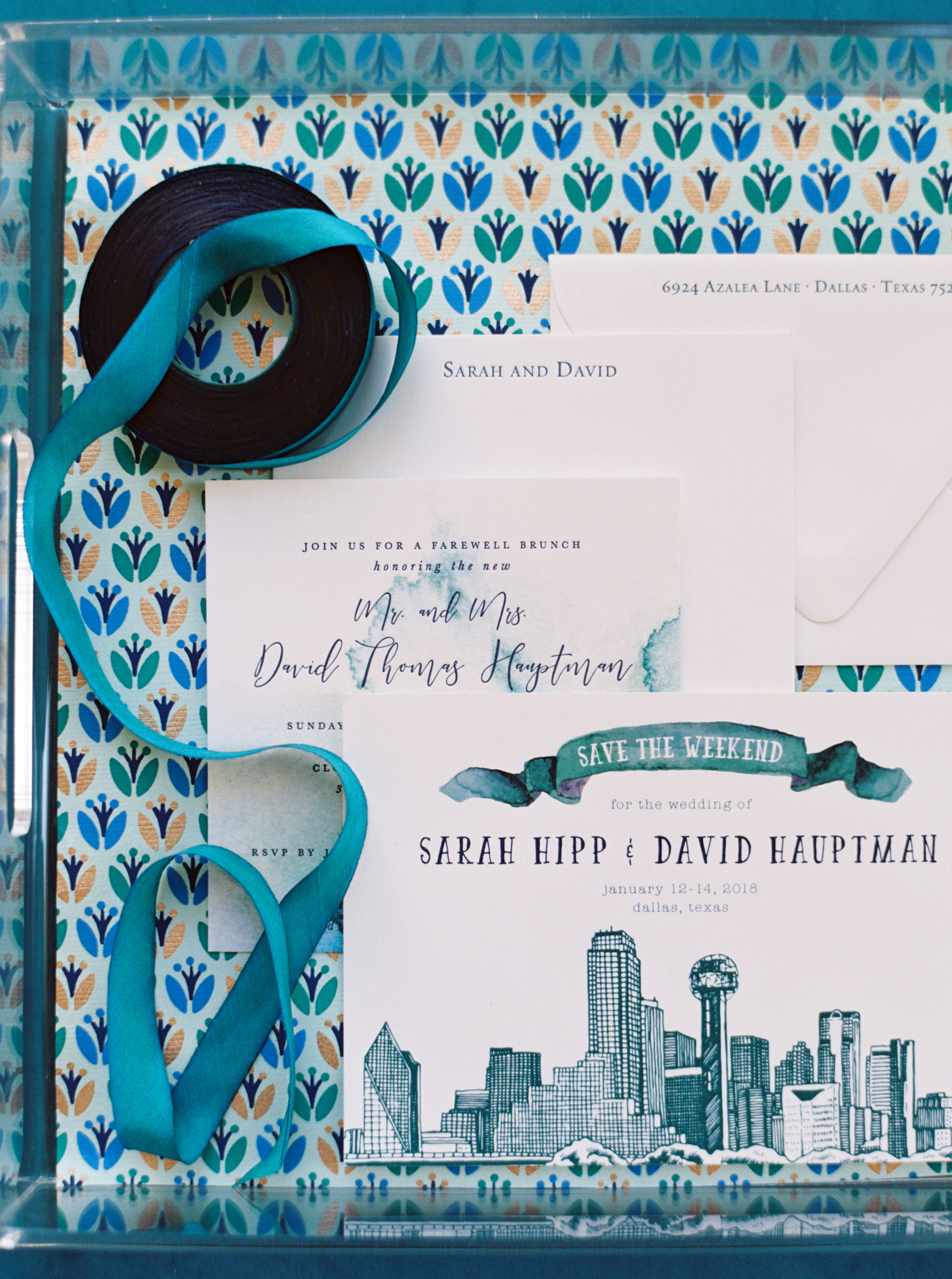 This wedding day printing features a watercolor ombre palette of blues… Lots of hand lettering, and a layering of patterns added more depth. The location was important to incorporate as well, so for the "save the weekends" an illustration of the Dallas skyline gave guests a hint to the urban feel for the event.  Thank you to Sarah Kate for all of the photography.
The transition to the invitations showed a much more modern aesthetic combined with the blue watercolor marbelized throughout… And, Hatch Cove Designs even hand lettered the envelopes in ombre ink!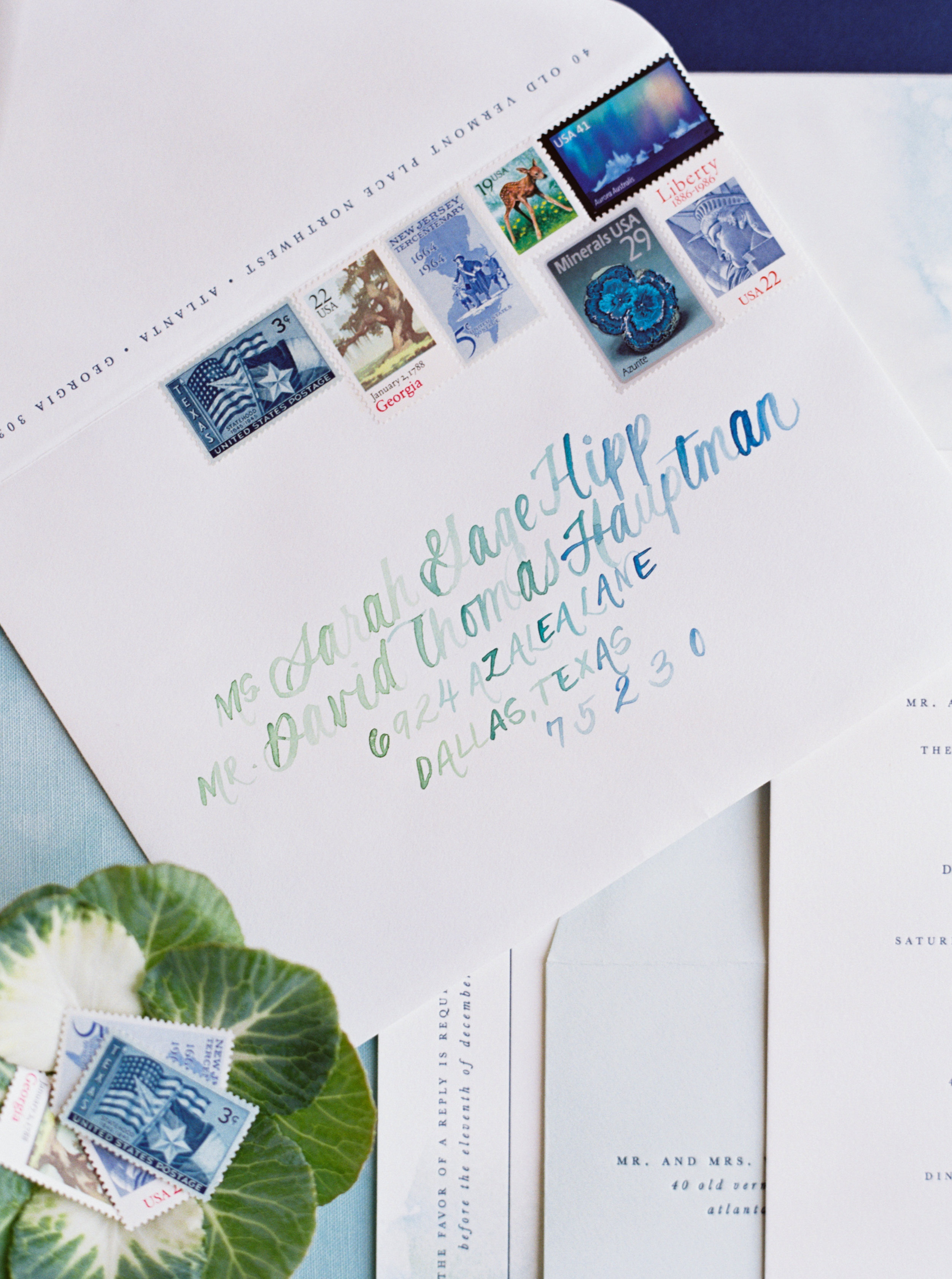 And, of course we had a great time sourcing stamps to complete the outer envelope look!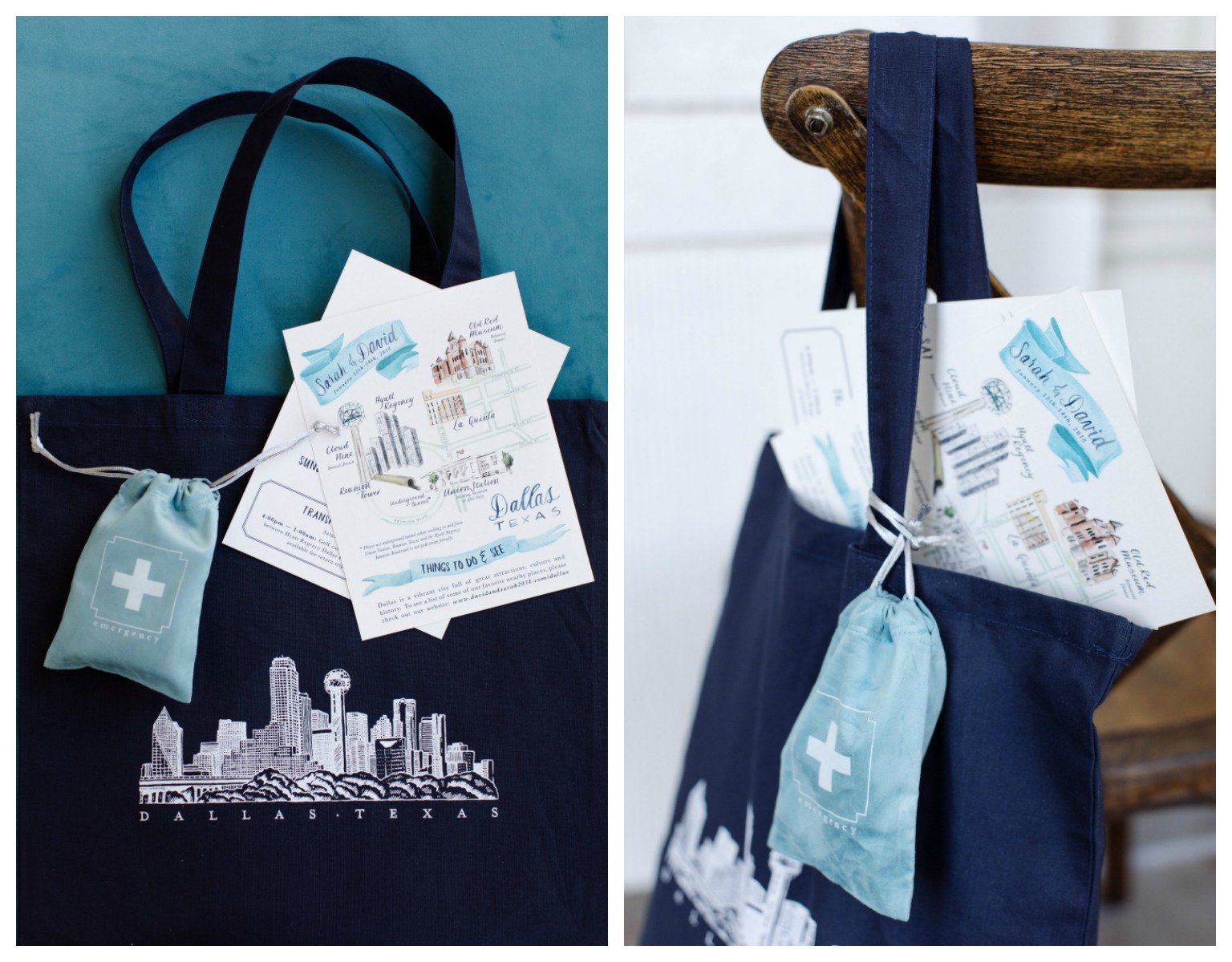 Our skyline illustration was the perfect element for the imprint on the wedding welcome bags with a Dallas flair. A watercolored weekend guide gave guests all of the important details and schedule info. Other packaged goodies along with our drawstring ER kits provided guests with lots of little extras to keep them comfortable away from home.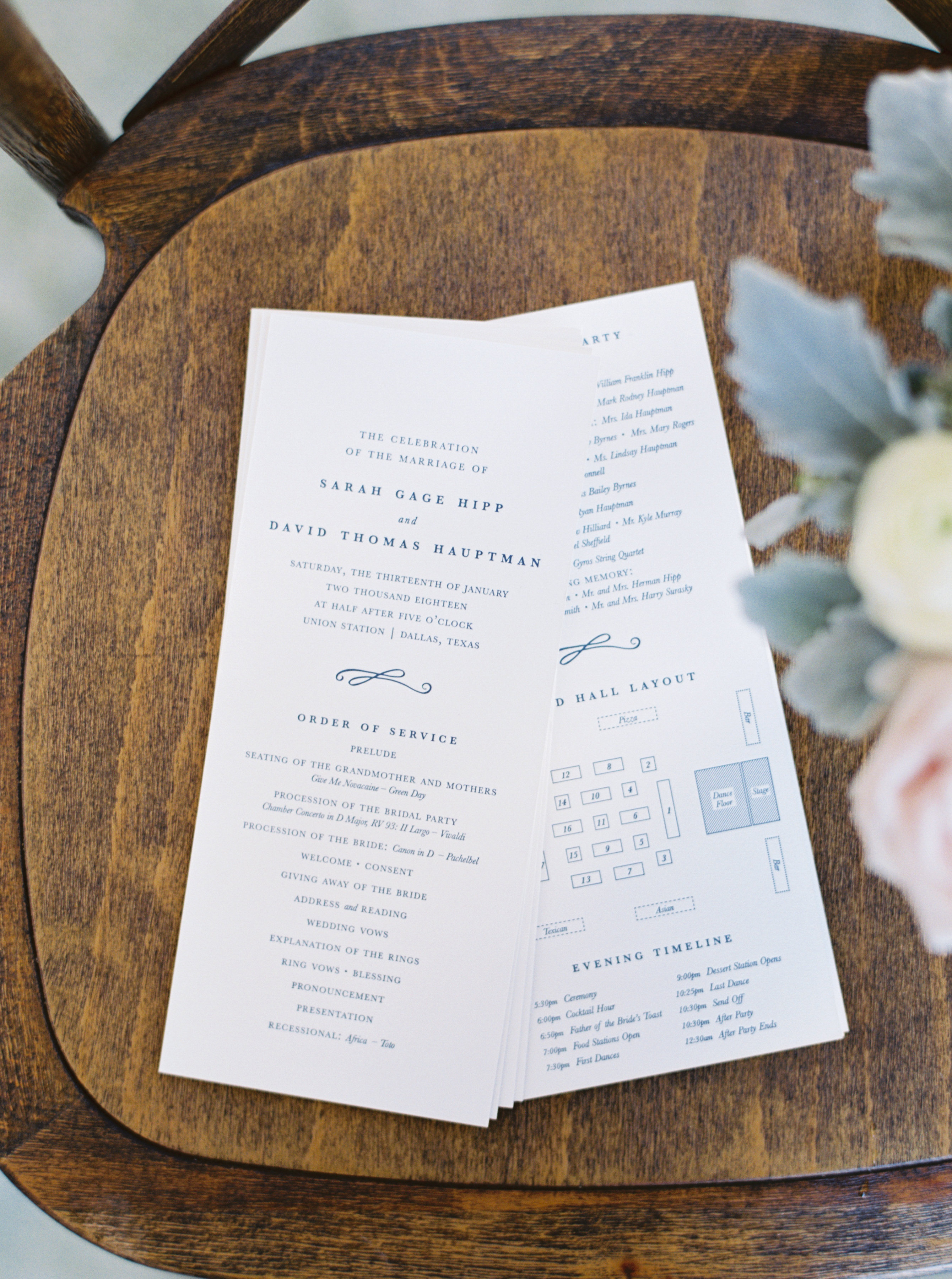 The ceremony program cards took a more simple and streamlined approach. But, we did utilize the back side of them to give guests a feel for the evening, by providing the reception layout and evening's timeline.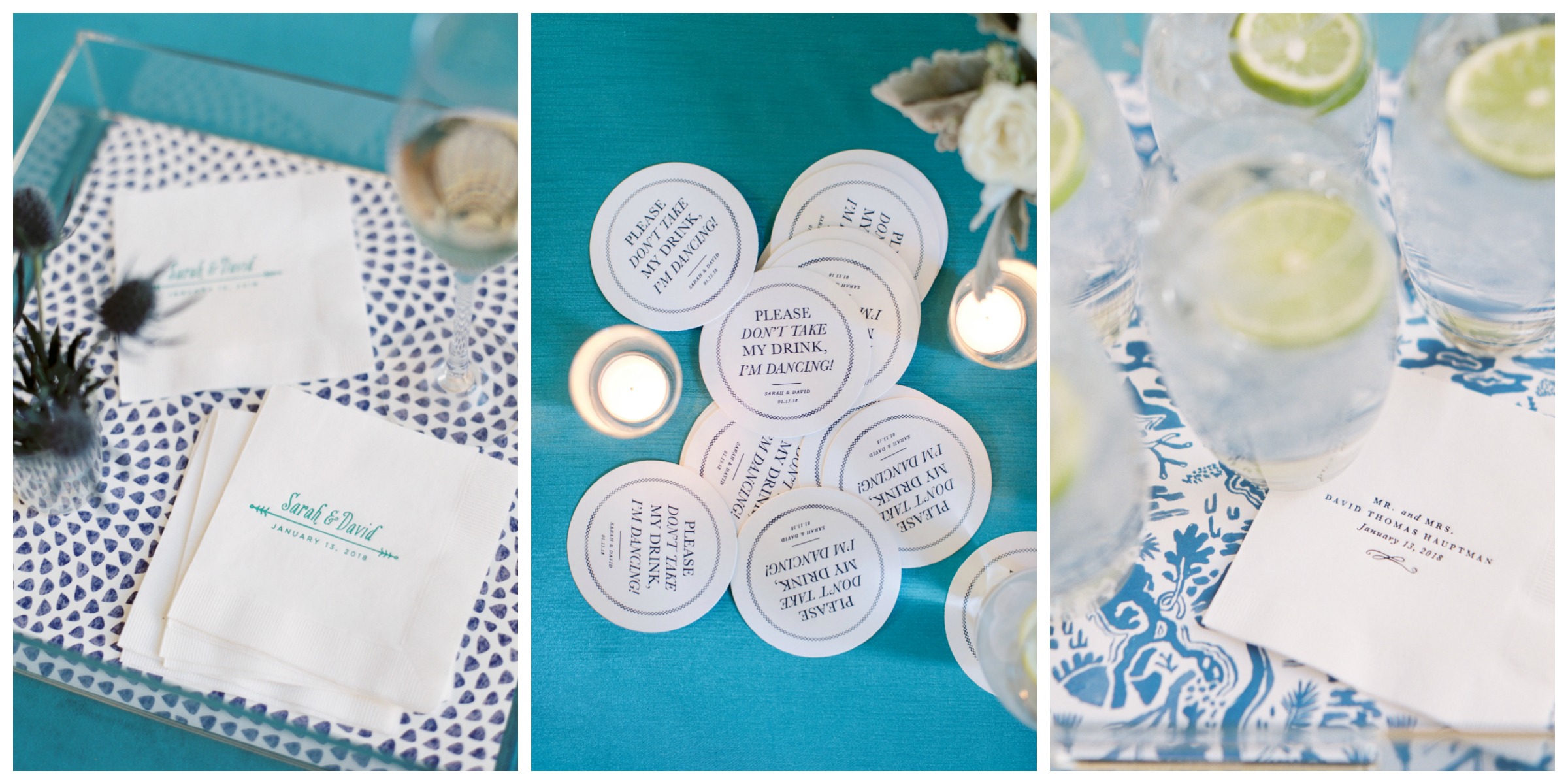 For this cocktail party style reception, cocktails were passed on trays with paper liners pulling out some of the patterns used throughout the paper designs. And, of course, custom coasters were scattered on the bars and cocktail tables, so that guests could come back from the dance floor or food stations to their drink still fresh.  And, don't forget custom cocktail napkins!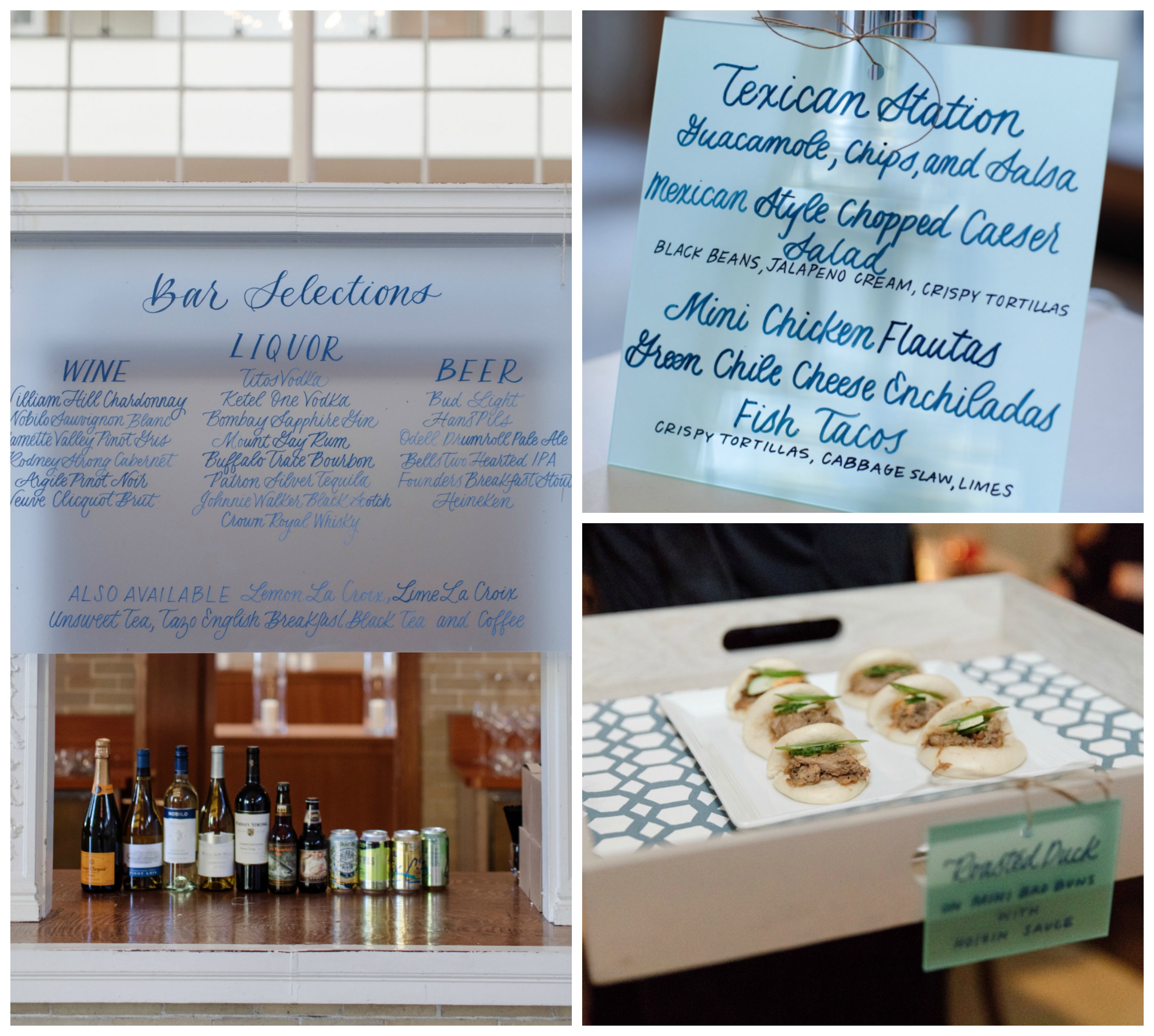 Frosted acrylic in the watercolor palette was utilized throughout the food areas for signage. There was a huge built in antique bar at the venue, so customizing it a bit with signage added a bit of a decor moment for wedding designer, Tara Guerard.
Even though it was a cocktail station style reception, our clients wanted to make sure that everyone had their own seat. So, ombre calligraphied escort cards led guests to their tables. We love how using just a different thought in the ink colors and style lent itself to custom detail without having to go overboard.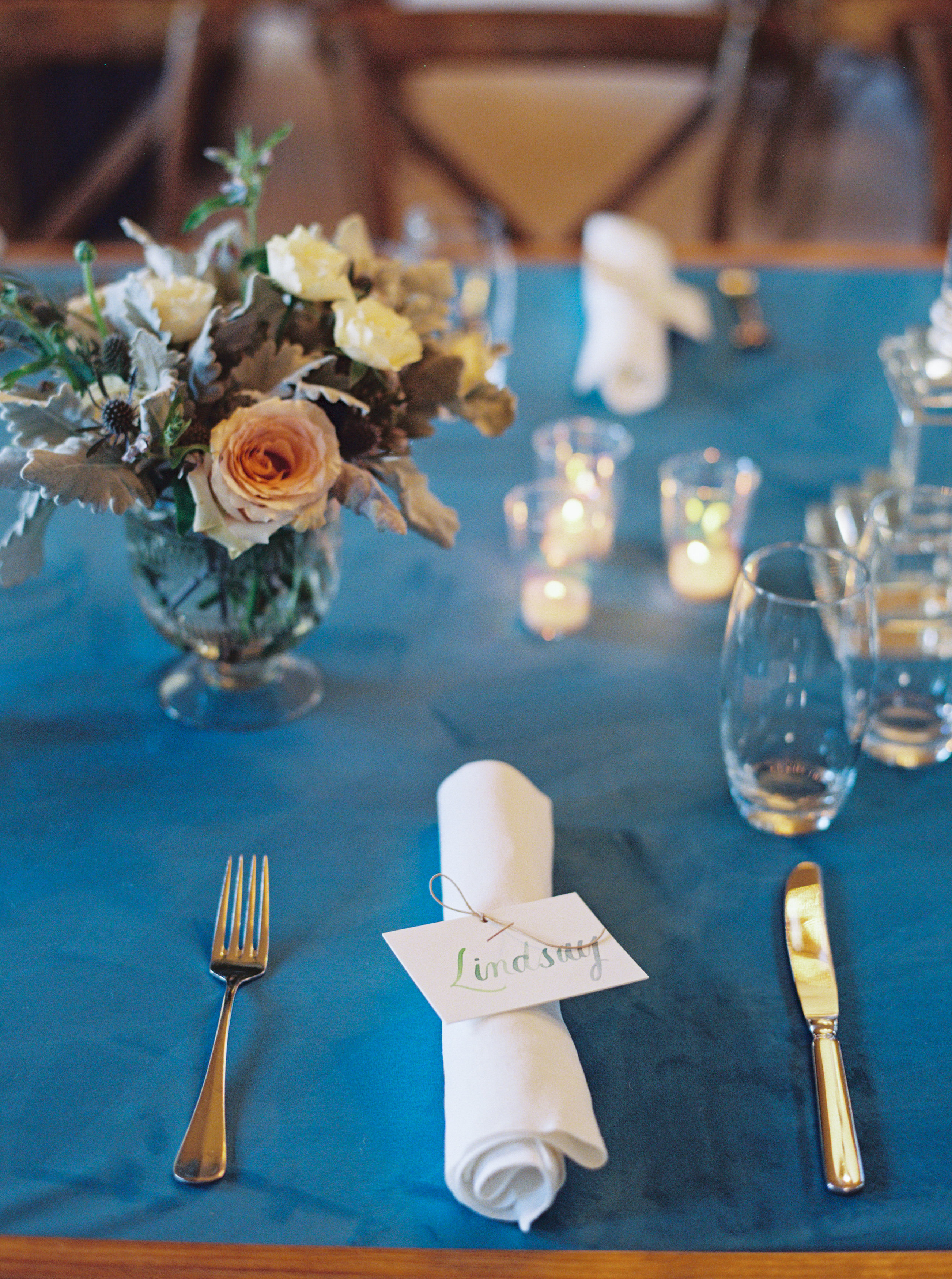 Of course it's just our passion, but we do always love to see how simple paper or printing details can put the final tailored touches on tablescapes…