Today's wedding has so many pretty elements and the color palette is perfect for the last few summer weeks. We mixed several patterns in a peach and gold shades and wrapped them with an "eyelet" die cut belly band.  We also like to mix calligraphy or hand lettering with a serif font, and then add the custom monogram for added detail, and you have a sweet suite!  All photos by Corbin Gurkin and wedding design by Tara Guerard Soiree.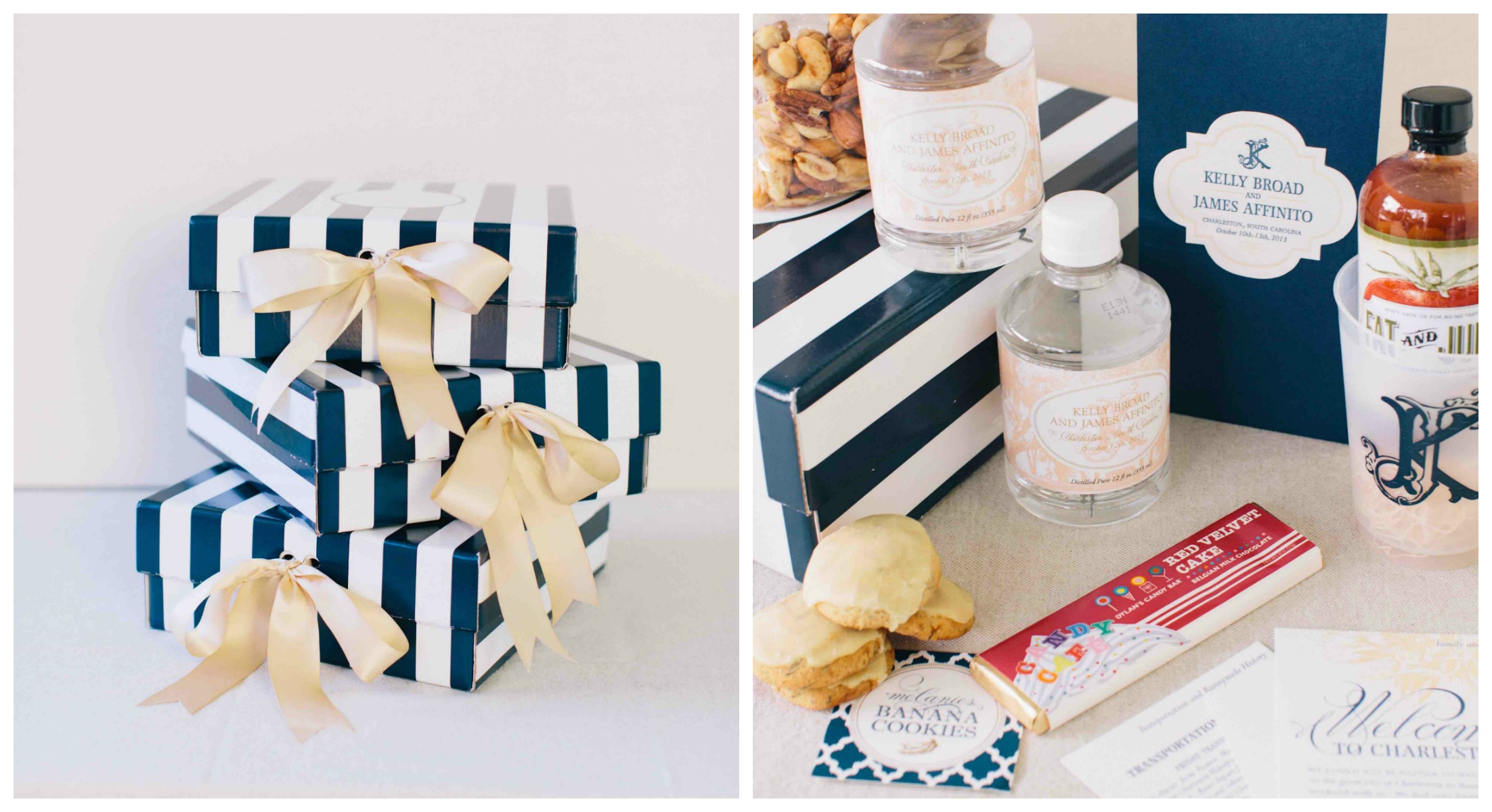 Since bold stripes were such an integral part of the wedding design, we custom printed welcome boxes to hold all of the personalized goodies.  All of the couple's favorites (including portable bloody marys) were all packaged in accordance with the rest of the wedding papers… Love the monogrammed frosty cups!
For the ceremony programs we designed a booklet style bound with a thicker letter pressed monogramed cover and tied with crisp grosgrain ribbon.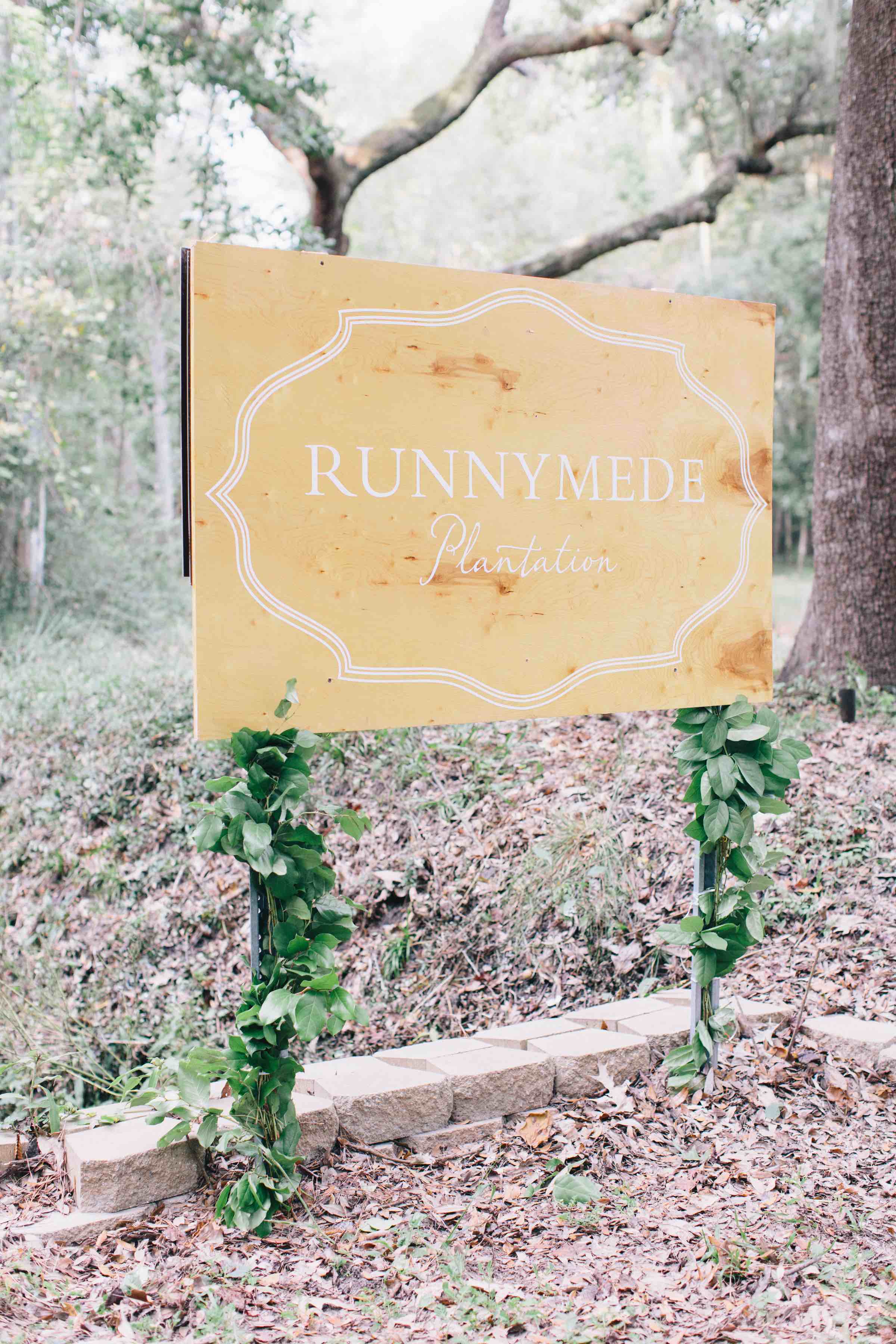 We don't just do wedding food signage, we do real wedding signage!  The venue where the reception was held, has a barely noticeable sign, so we created one that was sure to let guests know they were in the right spot.
Cocktail hour was full of fun foods presented on our printed paper tray liners.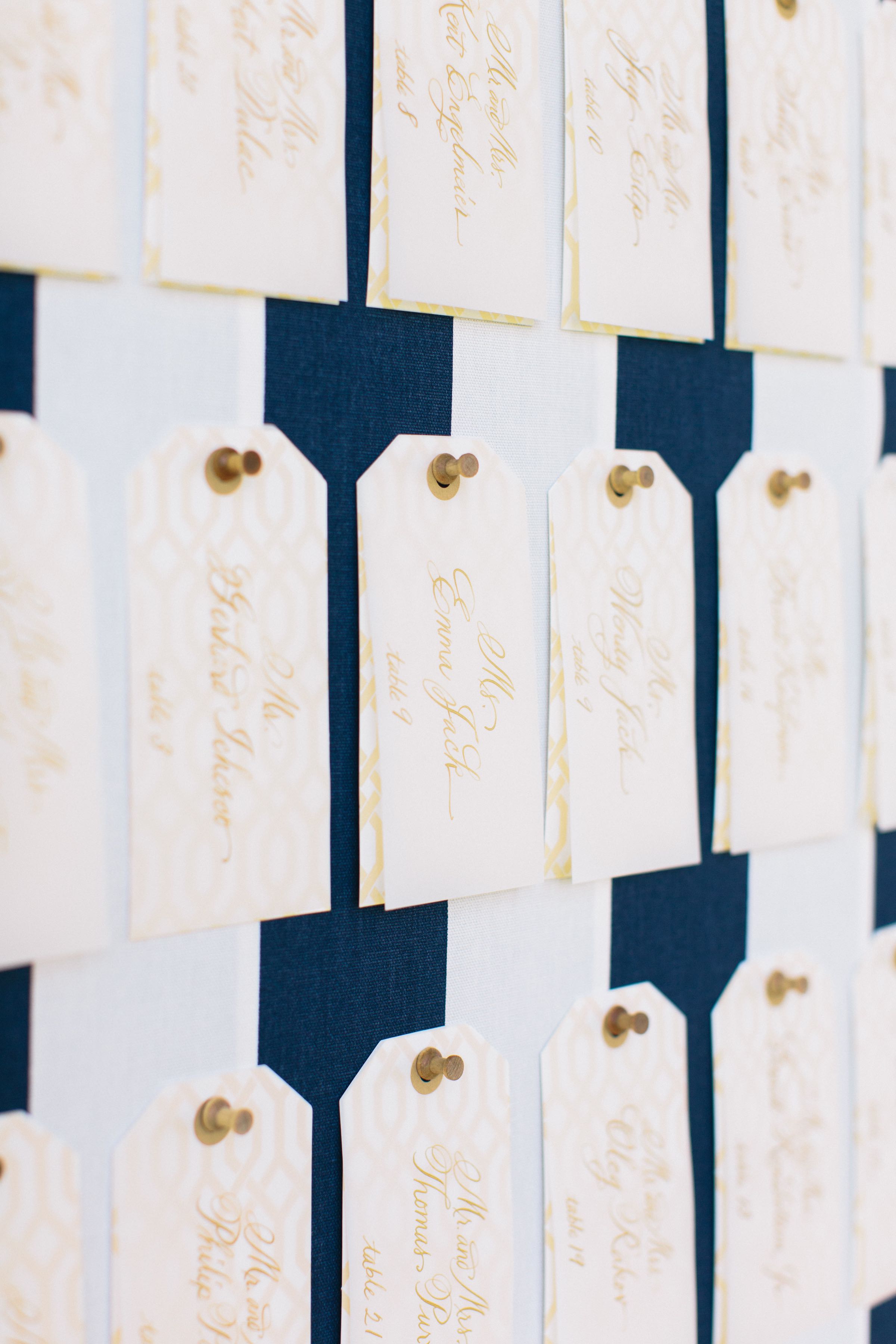 Escort tags, with a pattern seen as backing on the wedding invitations, were hand written with gold ink and displayed on a striped fabric covered board.
The place settings looked like something out of a magazine… horizontal thick cards were letter pressed with the dinner menus, and a vellum overlay with hand lettered names served as the place cards.  Hand painted die cut wooden tiles in navy blue made for classicaly elegant table numbers.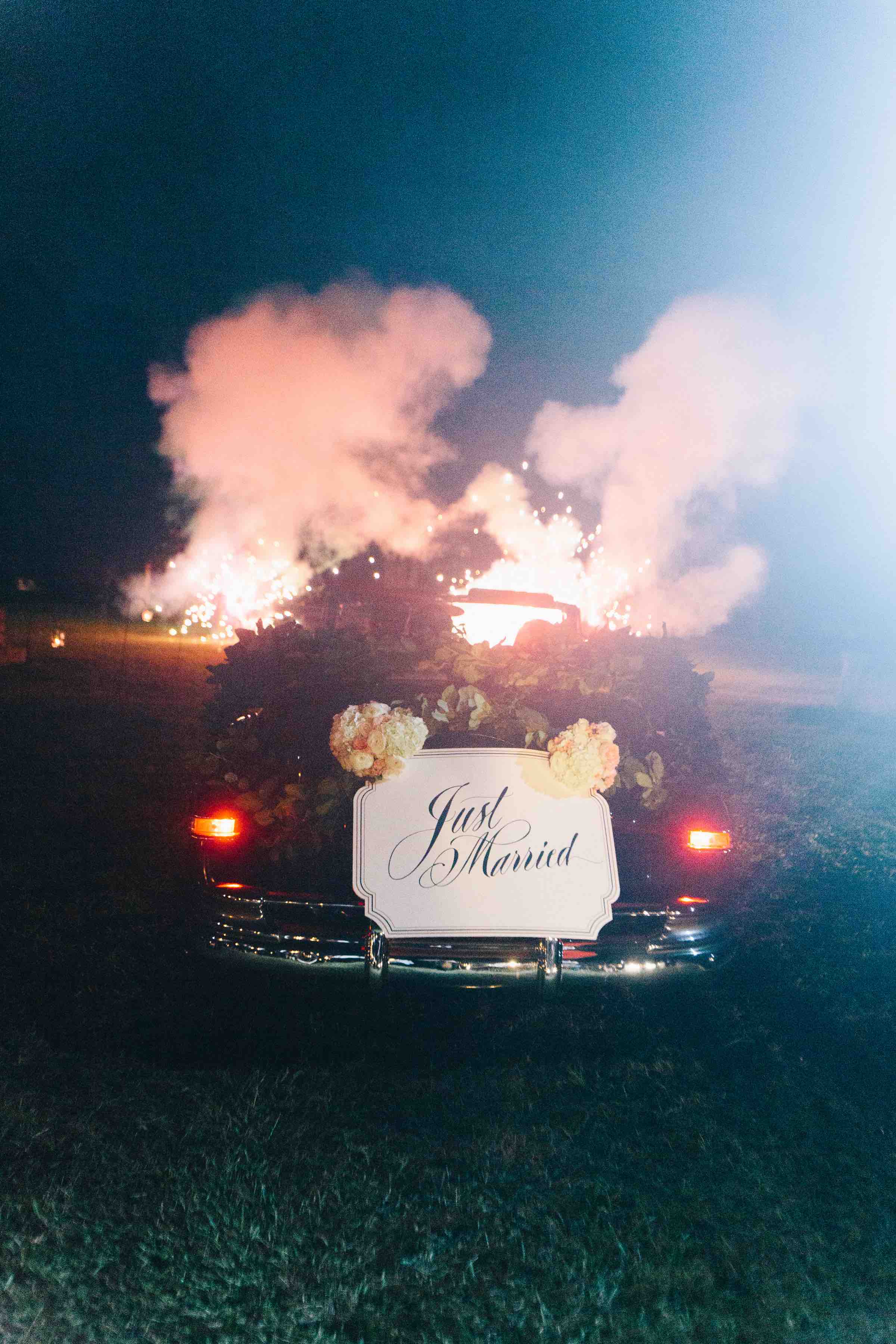 Keeping in line with the elegant feel of this elevated preppy wedding, a true classic just married sign was the best ending to this evening.