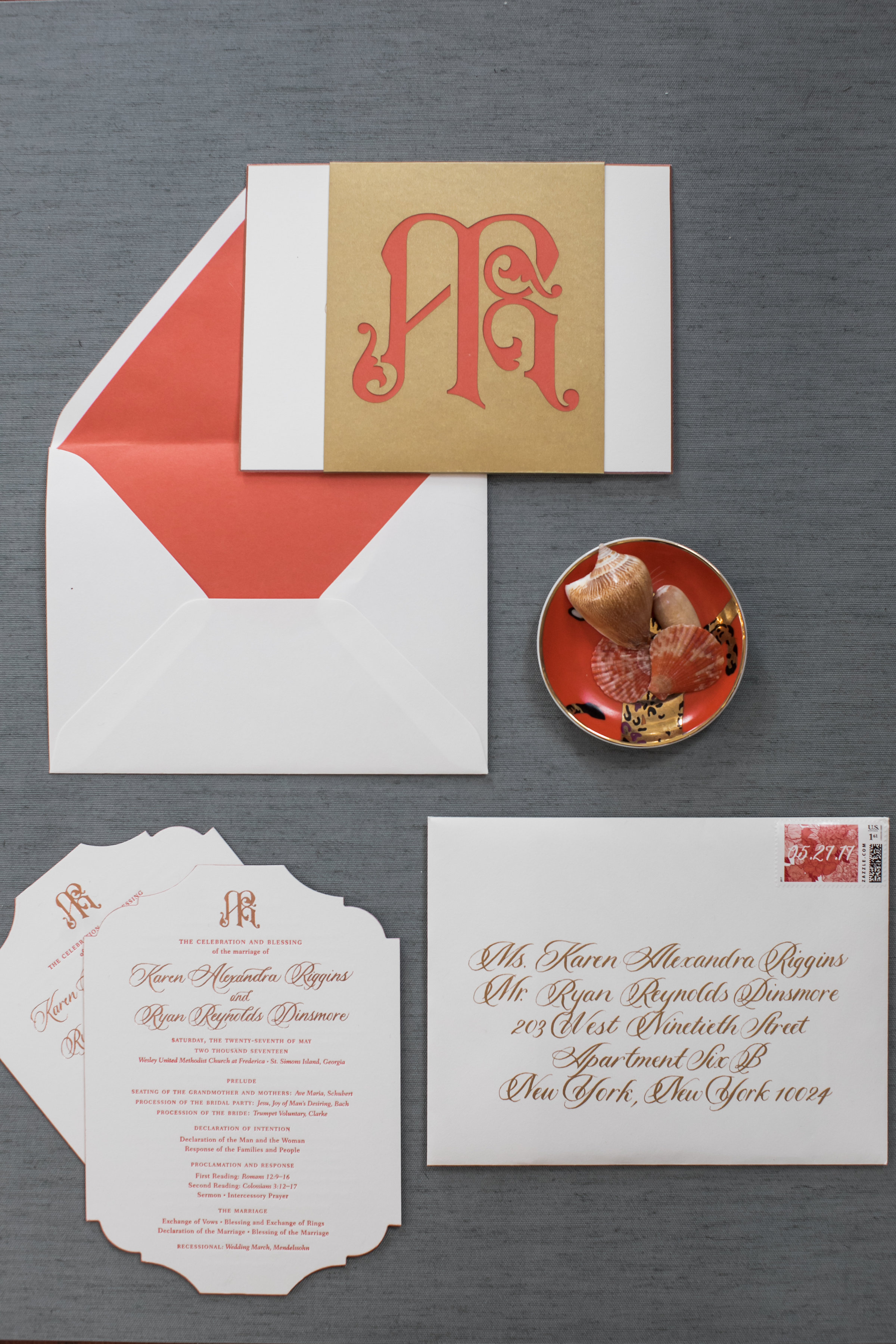 We are so happy to be sharing one of our most favorite wedding designs from recent years. We had so much fun designing this and truly loved how all of the elements came together. Rose gold foil adorned the thick paper and was used for the calligraphy ink. We also created a custom wedding monogram using the first initial of each of their names.  For the oversized invitations a die cut belly band with the initials revealed the coral color palette used throughout the entire wedding design.
A little touch that we do for wedding designer, Tara Guerard, is calligraphied name tags for all of the personal flowers. All of the pretty images are by Corbin Gurkin.  Our bride was marrying by the ocean and wanted all of her wedding design and printing to be inspired by the palette of a sunset.
A custom die cut shape was used for the one page ceremony programs… the programs were edge painted in rose gold along with the ink. Of course, the monogram adorned the top. And the monogram was also used much more peppered throughout as you'll see.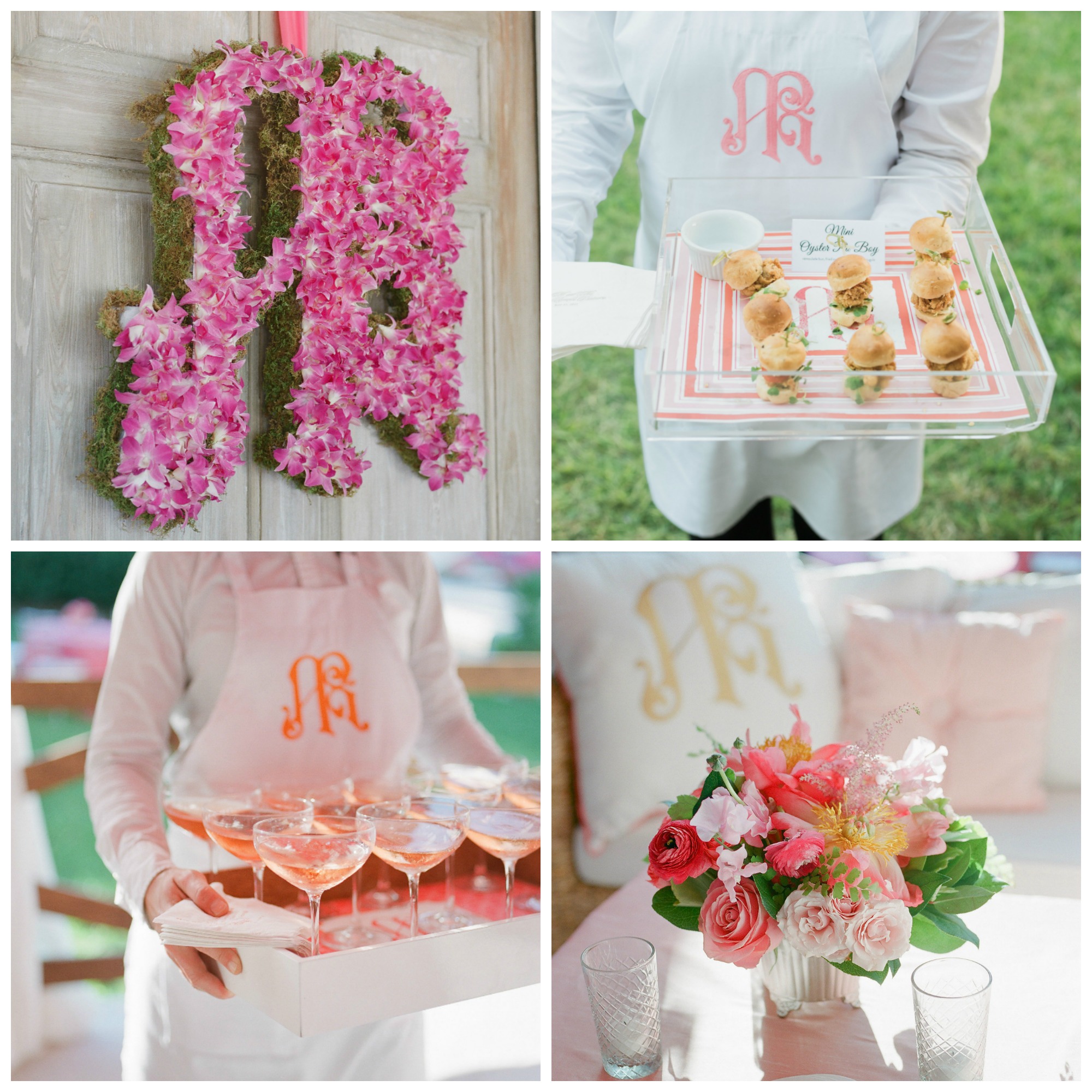 Our monogram was featured throughout different areas of the wedding design. A floral monogram adorned the front door.  The servers wore custom aprons embroidered with the initials, and passing trays featured printed tray liners. Pillows embroidered with the monogram were sprinkled throughout the lounge. But the showstopper was the dance floor decal that was the focal point of the tent. Love this idea so that there isn't a big white floor in the middle of a big white tent!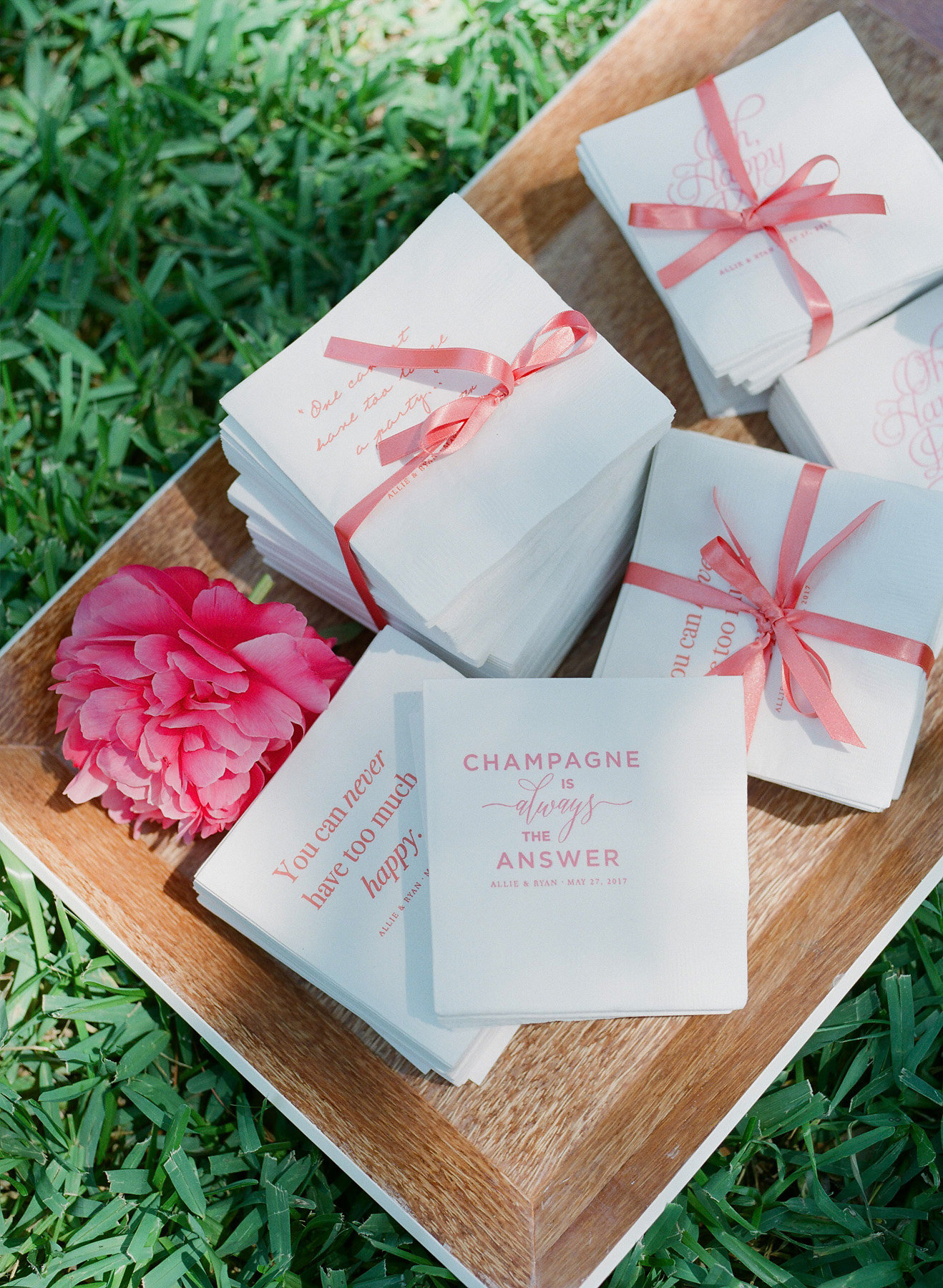 This was such a fun and cute idea from the mother of the bride… all of the cocktail napkins featured some of the bride's favorite quotes.
We also had some of the quotes embroidered onto some pillows to be used throughout the lounge also.
There were plenty of opportunities for signage throughout. Since this was a station style reception, we calligraphied acrylic signs to be hung above each station describing the menu. We made a custom neon sign with the wedding hashtag to hang above the dance floor for the after party.
We loved designing the couple's just married sign to resemble a ribbon and a new saying- Best Day Ever!