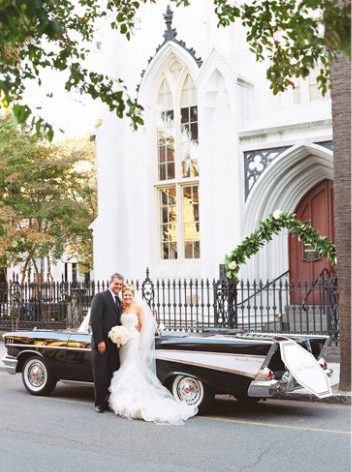 The wedding we share with you today is full of glamour but is sophisticatedly simple at heart. We designed an elegant wedding monogram weaving the two initials of their first names together and relied on the beauty of gold foil to make an impact. The bride is an interior designer, so we incorporated some of her favorite patterns but made them our own.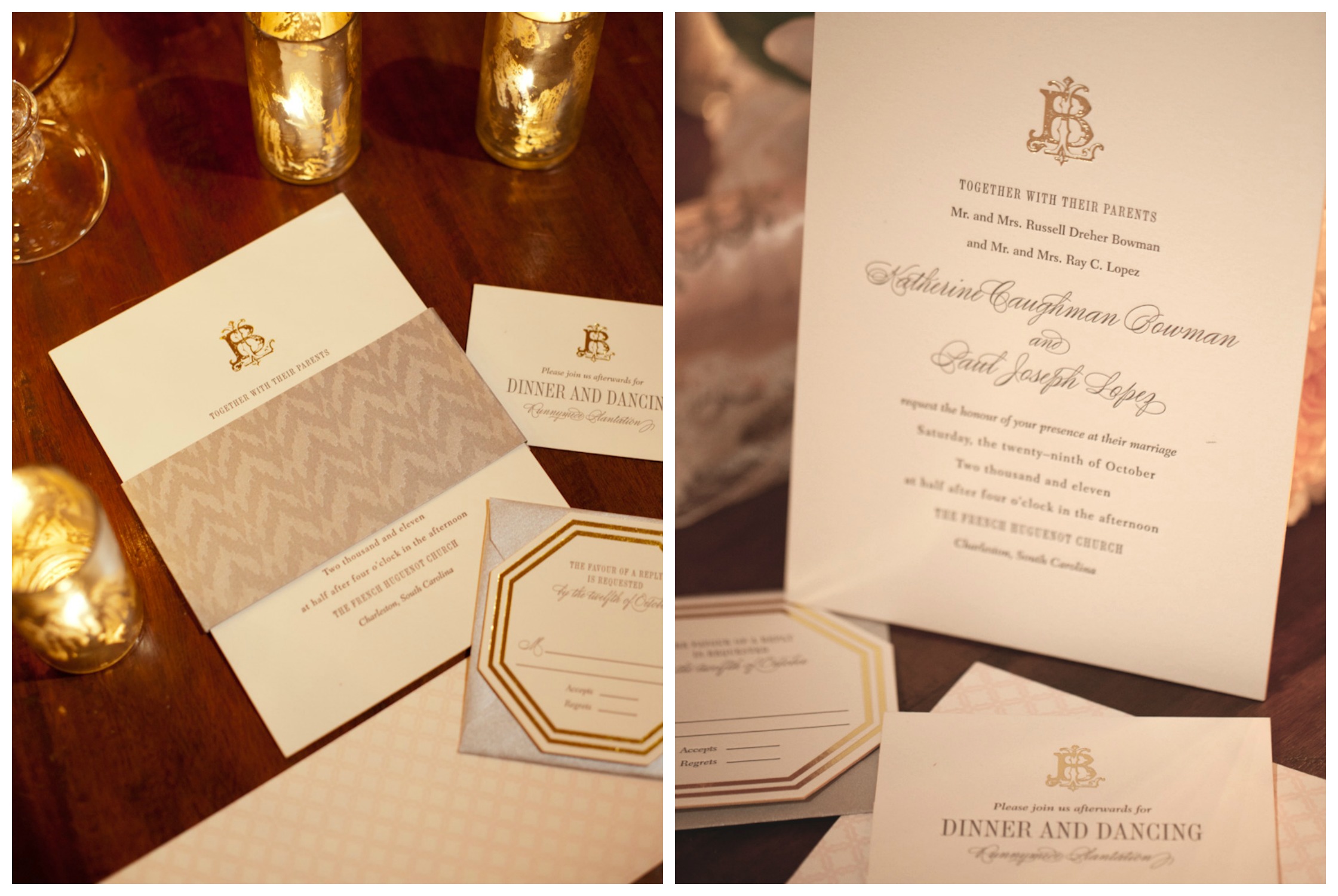 As an alternative to going all modern, we were able to keep the invitation on the more traditional side, by creating a metallic patterned belly band to hold the octagon shaped reply card.  You'll see more of how we used these octagon cards.
Canvas tote bags held plenty of custom packaged goodies, but our letterpressed Do Not Disturb tags were what guests were really talking about.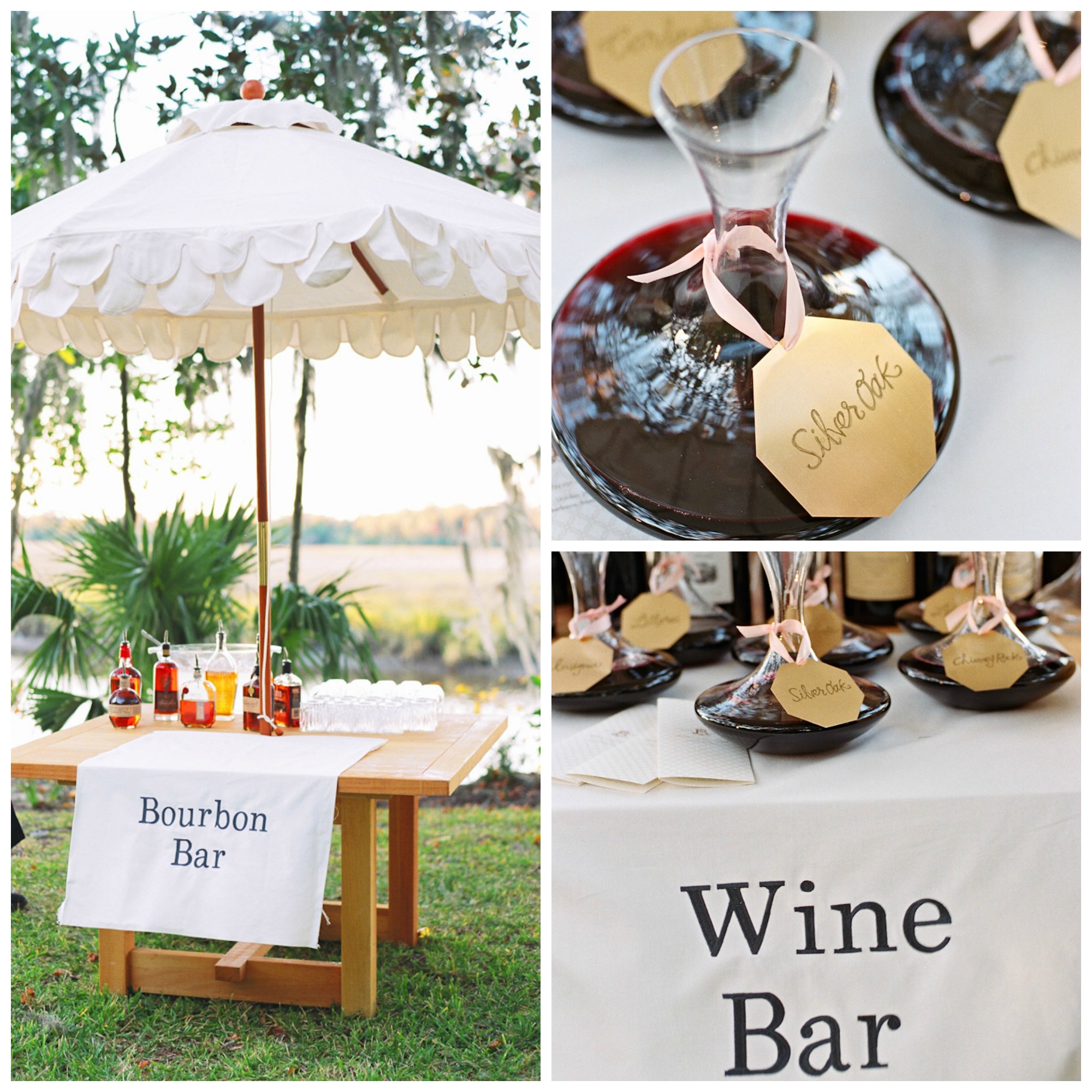 Our groom collected wine and was a bourbon fanatic so we created embroidered table linens for self serve bourbon and wine stations… And the varietals were determined by handwritten tags on gold octagons we created to use throughout the wedding for signage.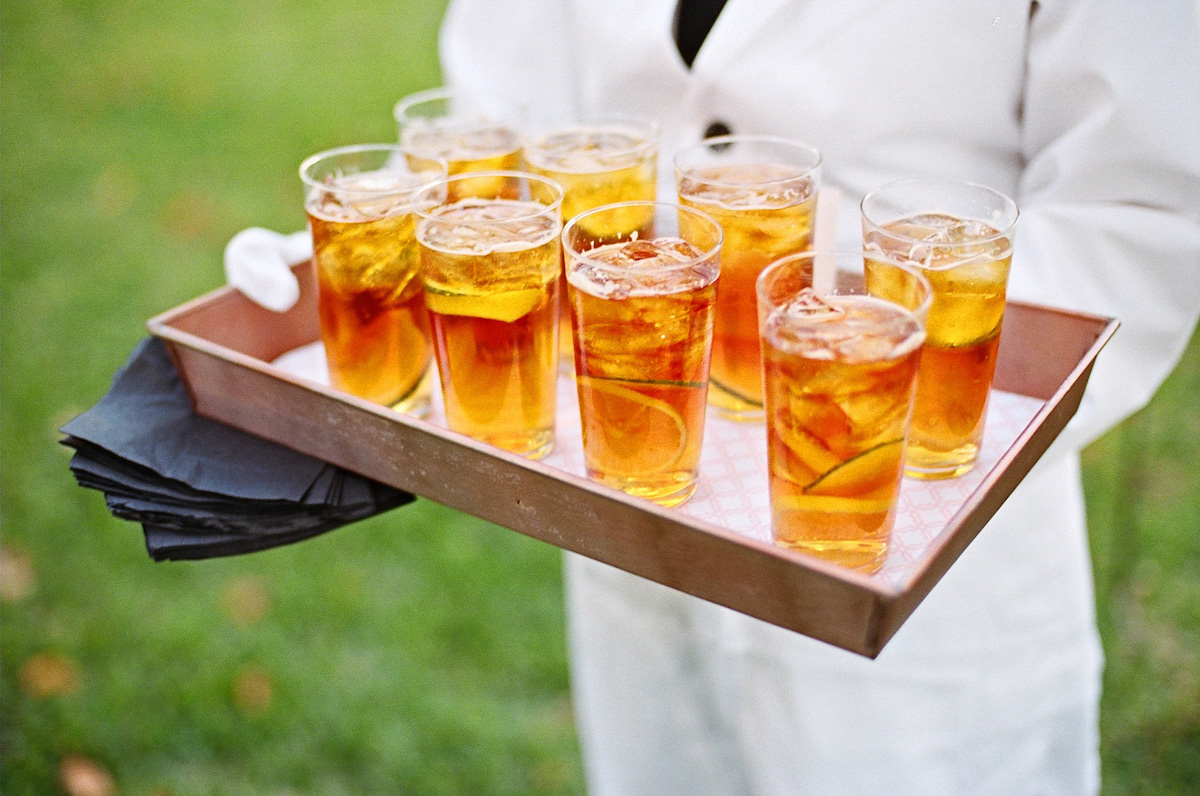 A dark and stormy was counterbalanced and brightened up by being served on baby pink custom printed tray liners.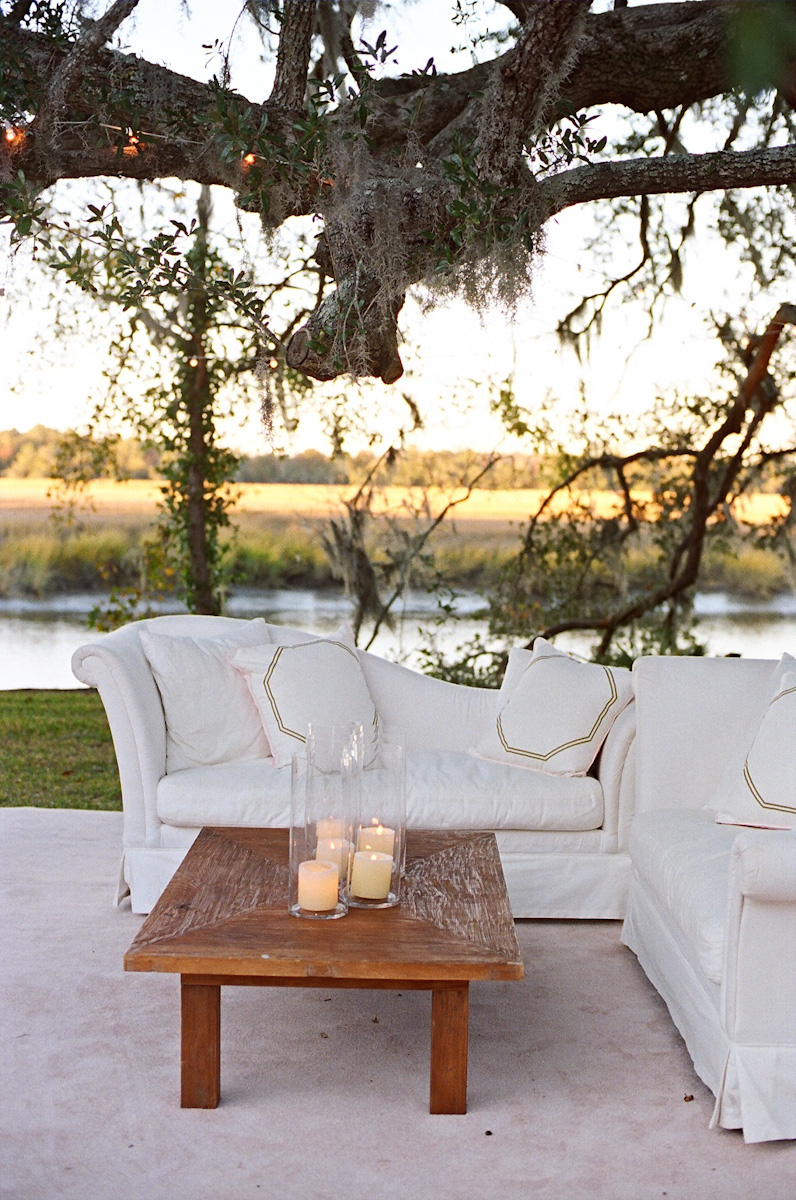 Our octagon pattern was also used on custom printed pillows throughout the lounge seating.
Small tags with the gold foil monogram emblem were used to calligraphy the escort cards.
The metallic elements in contracts with the thick paper and letterpress feel made for a luxurious tabletop. And, we loved using the white ink on the golden tags for the place cards.  Napkins were embroidered with the monogram so that the couple could have them in their home after the wedding.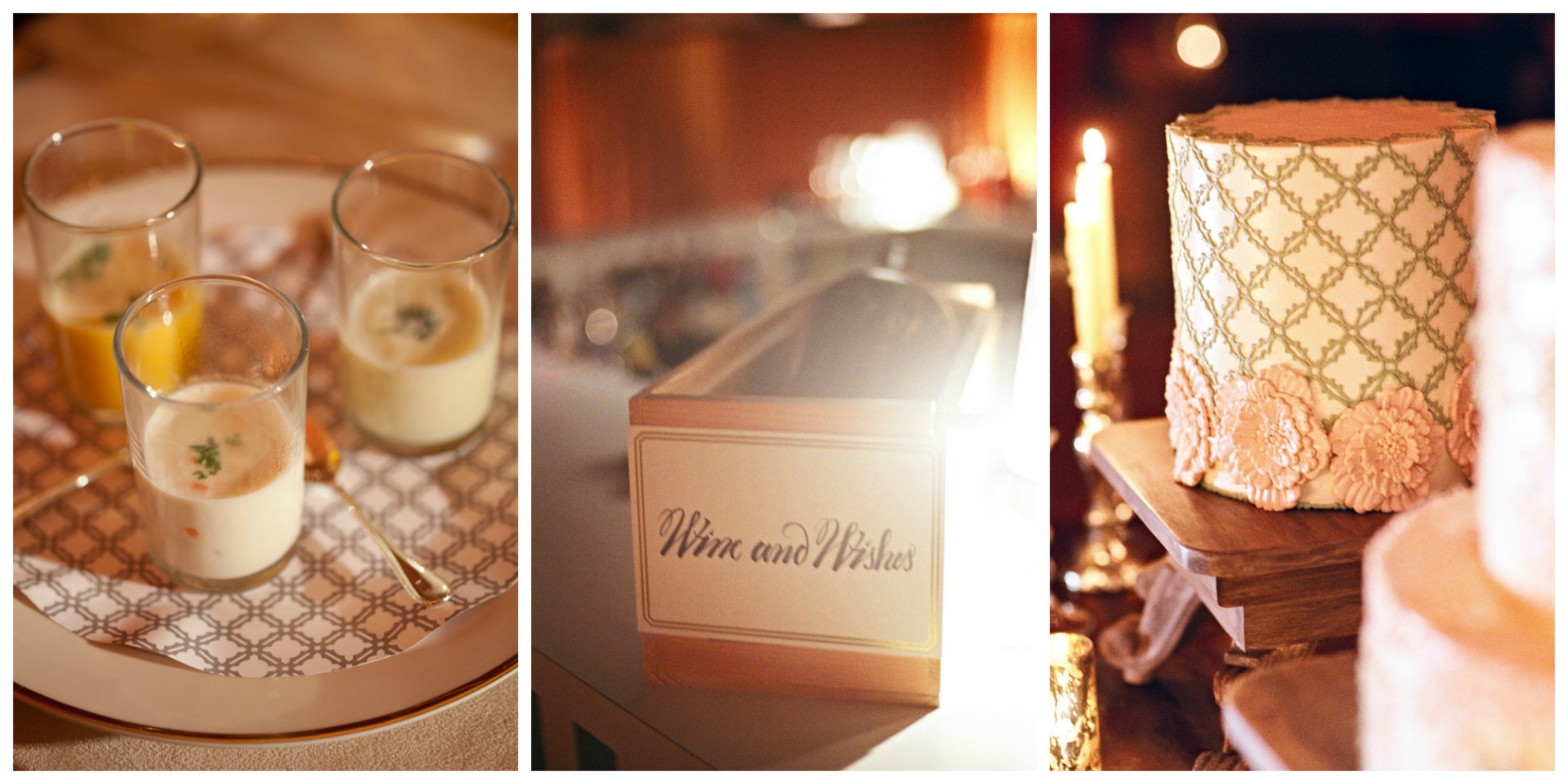 We used one of our patterns as a "doily" during the soup course- little details like this go a long to branding your wedding in guests' minds. The same pattern was replicated on one of the smaller wedding cakes by Jim Smeal. Instead of a traditional sign in, guests signed a collectable bottle of wine for the couple to keep.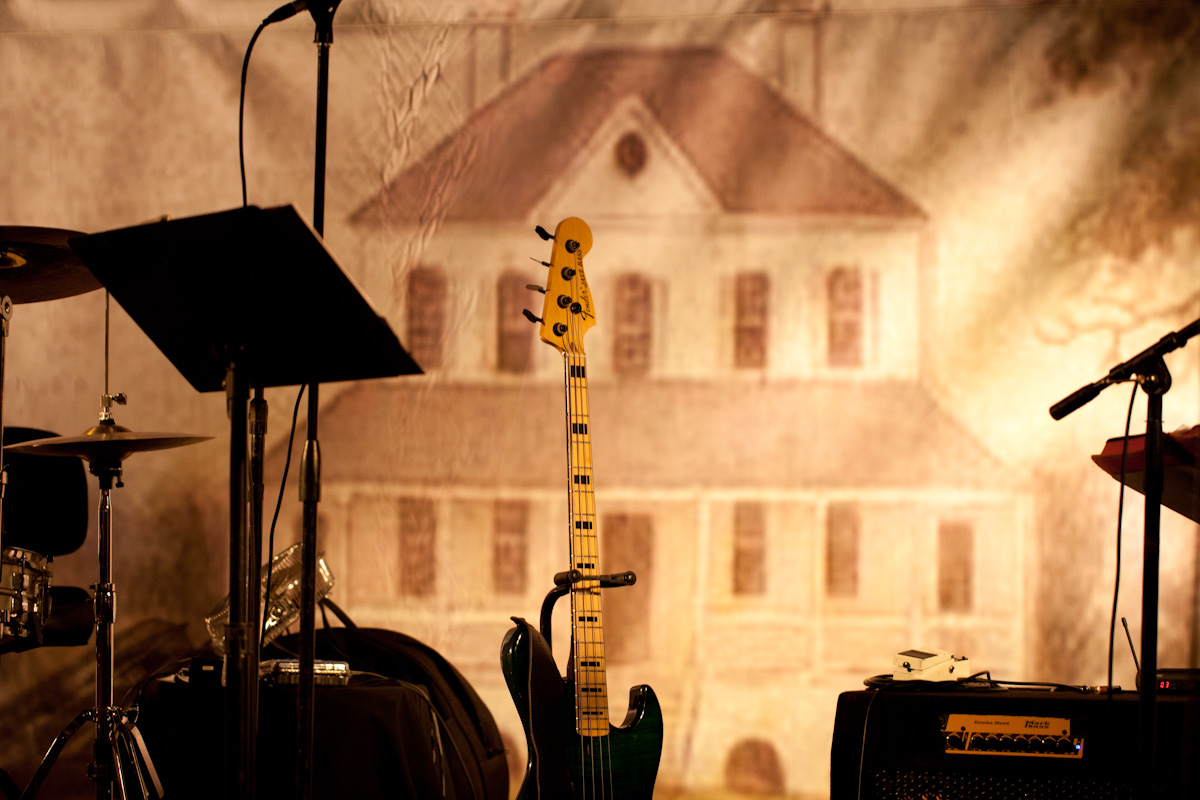 The reception took place on the ruins of an old plantation.. So, we researched what the original plantation home looked like and had that screen printed onto a canvas backdrop that was hung behind the band stage… Made guests feel as if they were looking over upon the old estate.
As a final farewell, guests were asked to take home custom packaged locally made biscuit mix…