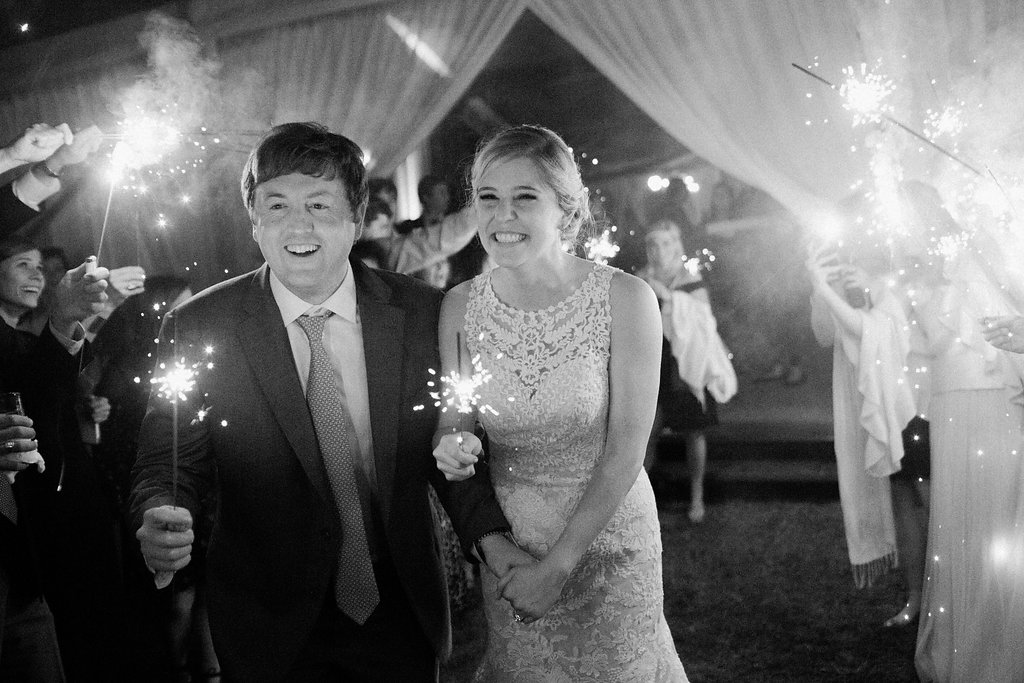 photo by Corbin Gurkin
What are everyone's plans for the  4th of July this week? Since wedding sparklers are still the most popular request for the send off at the end of the night. So, we are sharing a quick roundup of some of our favorite ways we have done packaging and printing for these.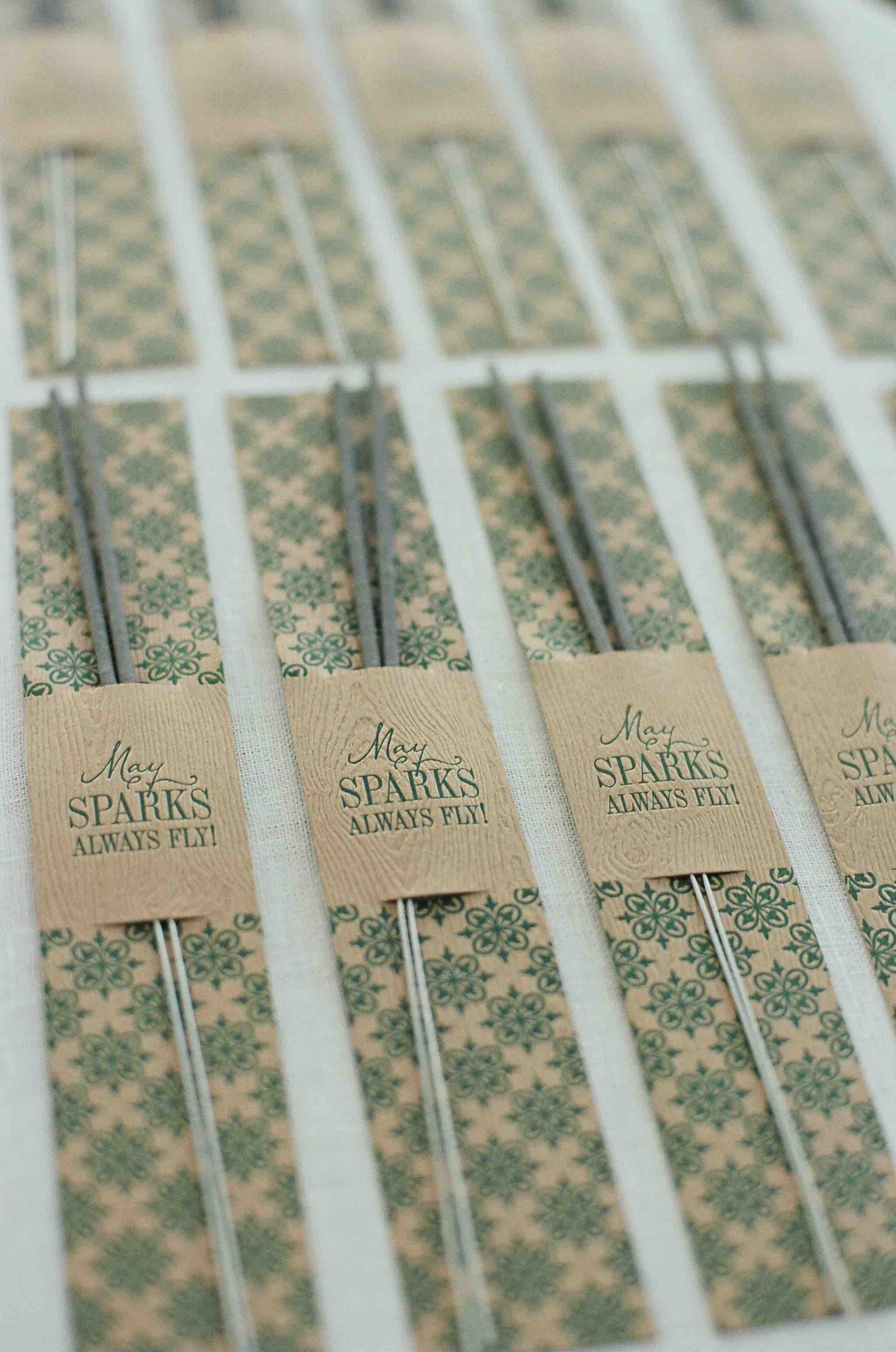 photo by Liz Banfield
For this wedding "sleeves" of sparkers were served out on trays at the end of the night, and the Soirettes walked around with lighters to ensure a fast sparkling photo opp.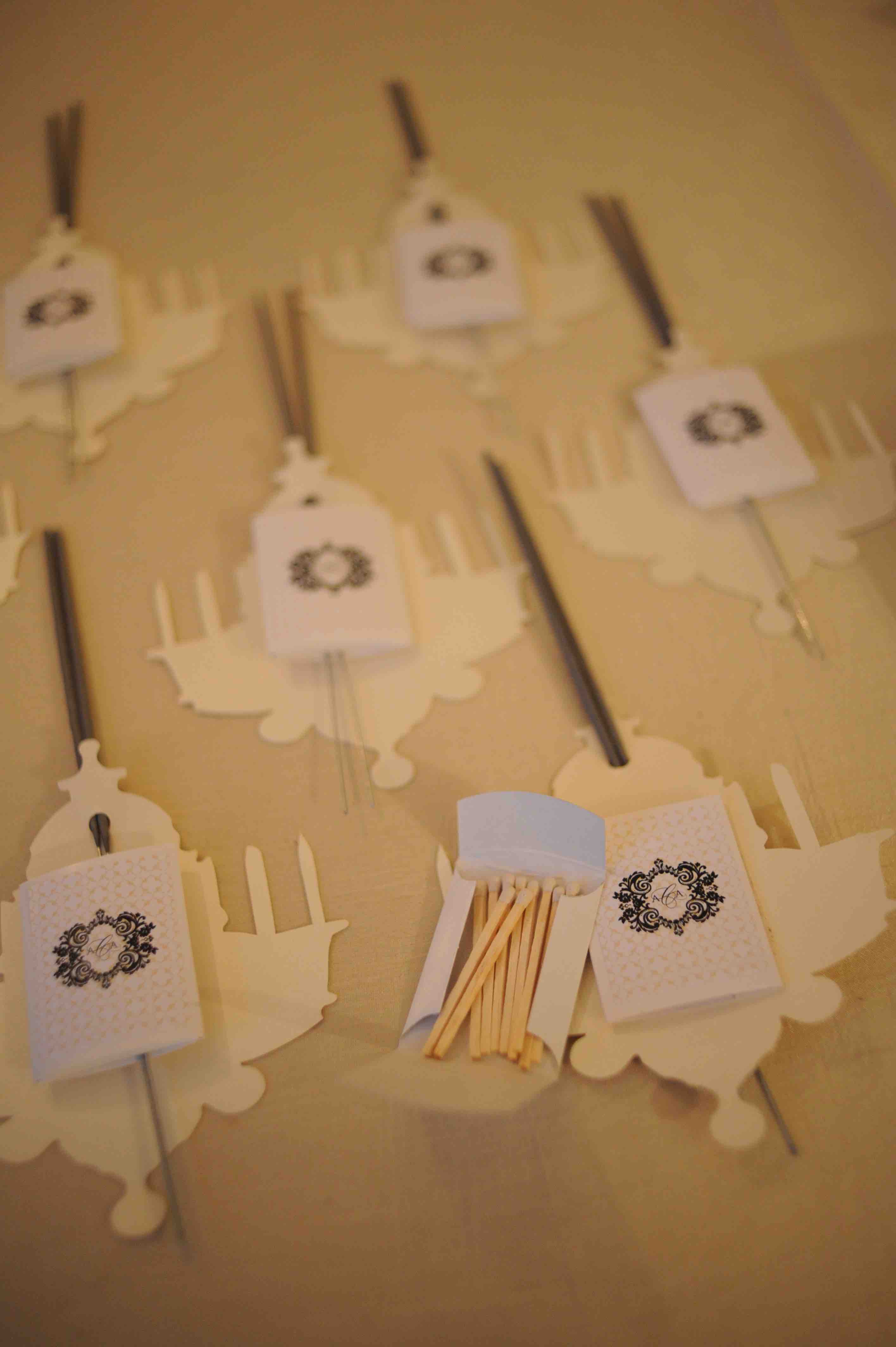 photo by Liz Banfield
We did a wedding with a chandelier influence… We made chandelier escort cards and had enough to spare; so custom printed matchbooks were attached and sparklers were woven in and passed out to guests for a seamless sendoff.
photos by Corbin Gurkin and Liz Banfield
Aside from them being great design components to a sparkler send off, we get lots of requests to design custom printed matchbooks as take homes, or to put on the bars or side tables.
photo by Liz Banfield
We have even done custom lighters for some clients! Please have a safe and happy holiday…