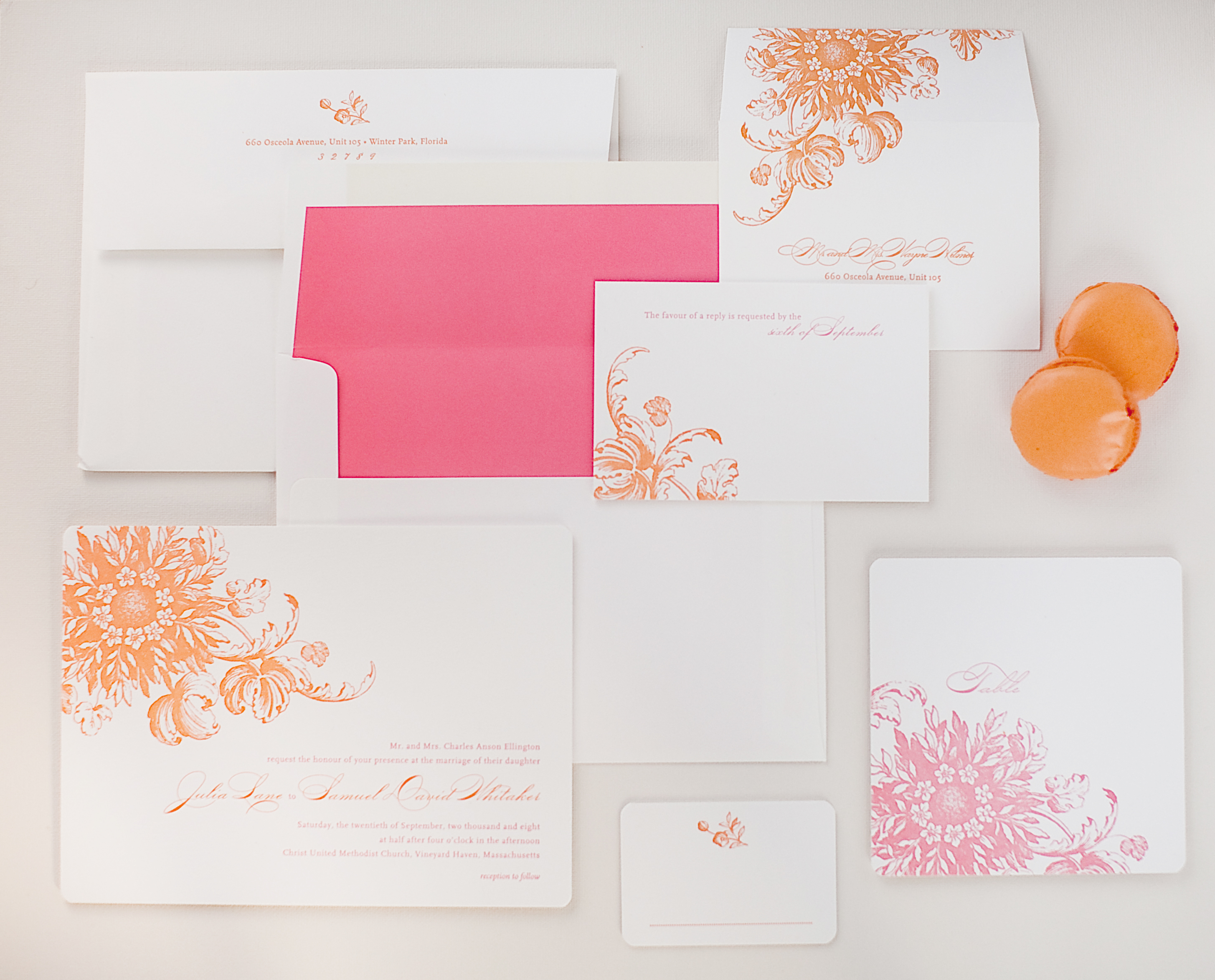 Maybe it's the Summer Solstice but we are loving the feel of all of these sunset palettes. The letterpress suite above combines two brighter punchy hues that work well together and don't appear "circusy".
Here, coral paper provides a bright backdrop as fresh white ink lightens the load and provides an airy touch. Sometimes when going with bright paper, finding easy ways to tone it down make the most sense… Whereas, above, two bright colors are anchored by the white paper.
Punchy can be sophisticated also… For a wedding where the design of the event itself was full of shades of sunset, the paper pieces were a subtle nod… Metallic ink blends with a pop of pink in a monogram, and it melds together for a warm and elegant combination.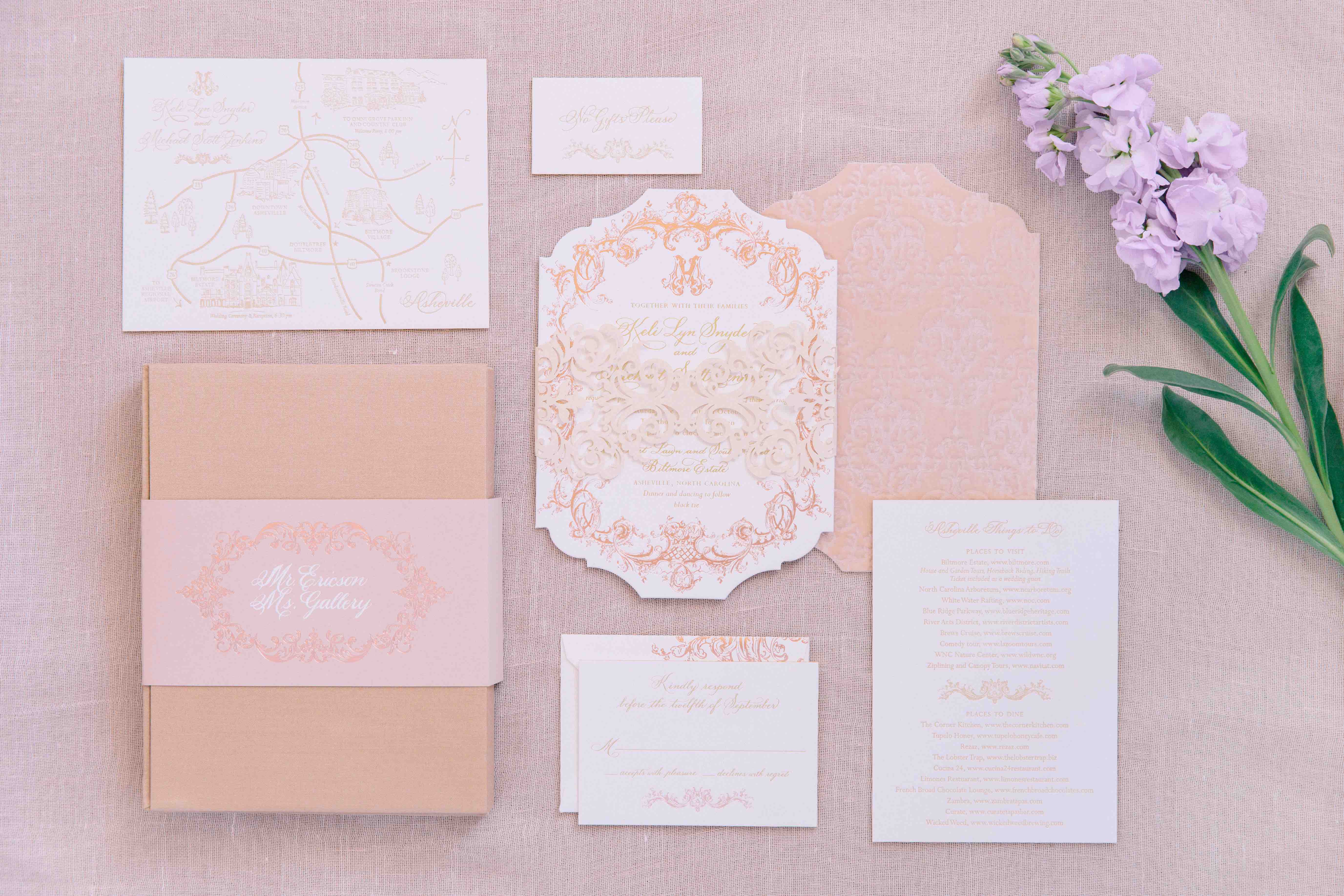 When picking a poppy color, using it in graduated tones makes for a nice look.
photos by Liz Banfield
Coral paired with natural tones like seagrass, jute, butcher paper, and twine  offer an unexpected elegance and dress it up a touch.
photo by Leigh Webber 
We also like to pair it with other brights when the event allows for it… Turquoise, pink, and punch were a happy blend for a client's 70th birthday party.