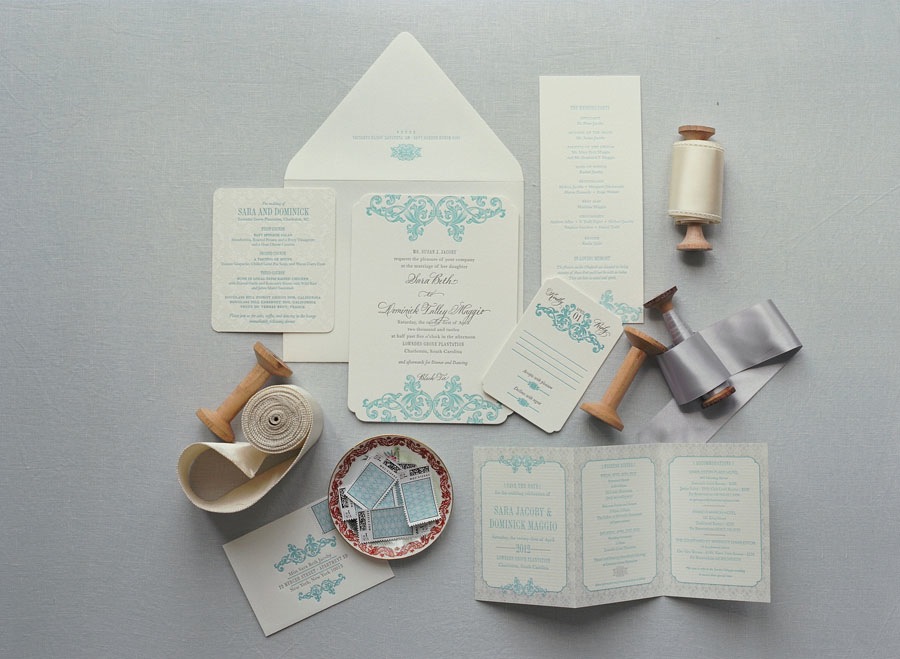 This pretty printing suite we're bringing to you today for our wedding Wednesday post was about feminine elegance. The wedding palette of silver and teal worked so well together, and was actually surprisingly neutral. A custom filligree pattern was the main design element and was complimented with a more intricate lace design. We really loved how the reply envelope looked with the lace borders around the address. All photos by Liz Banfield.
Keeping a bit of tradition with the serif fonts, a few pieces written in calligraphy added a pretty touch. The replay cards also required guests to pen a response instead of simply checking a box.  Calligraphy by Elizabeth Jones.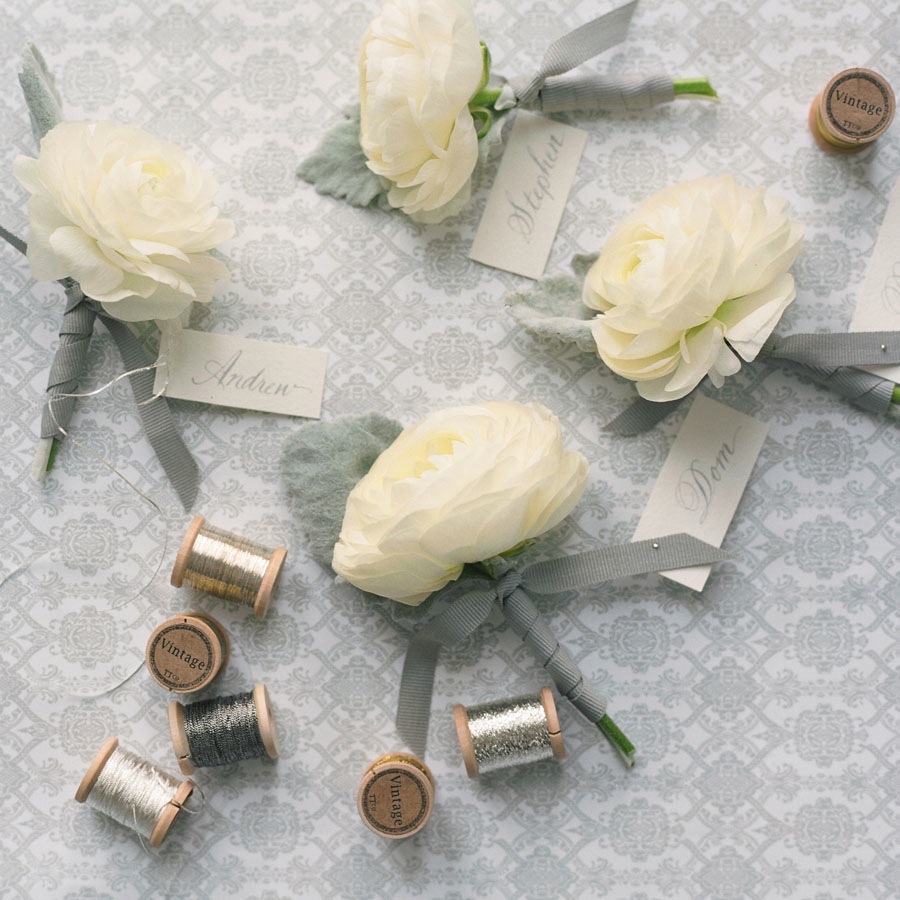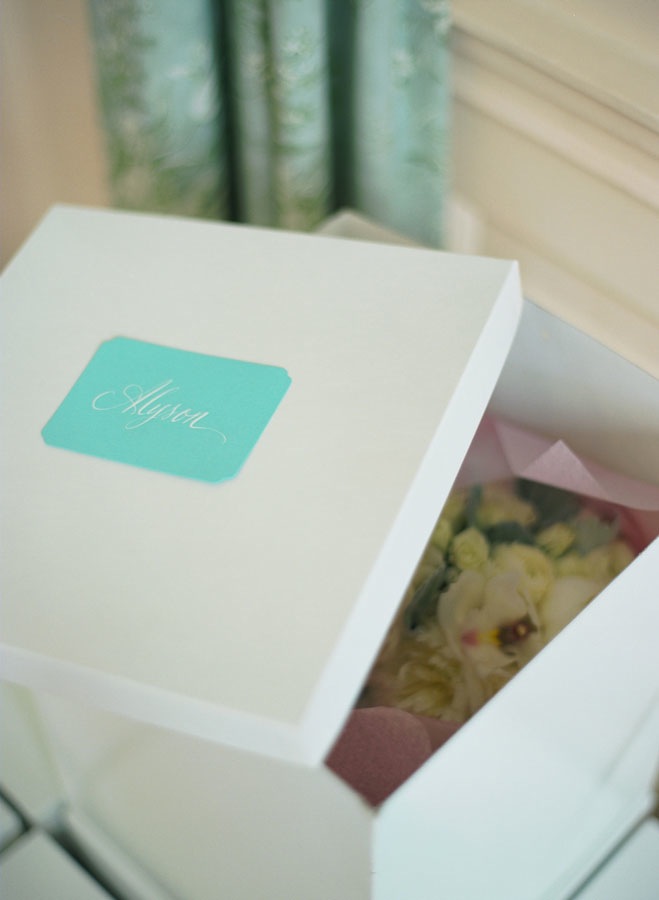 Elegant hand lettered tags noted who should receive each boutonniere and bouquet, a nice touch that designer, Tara Guerard has us provide for her clients.
Guests were welcomed with a customized Charleston related bag.  A canvas Map Tote was assembled with custom labeled waters, printed match box, a Rewind candle (started here in Charleston), and the guest booklet with all of the important weekend details.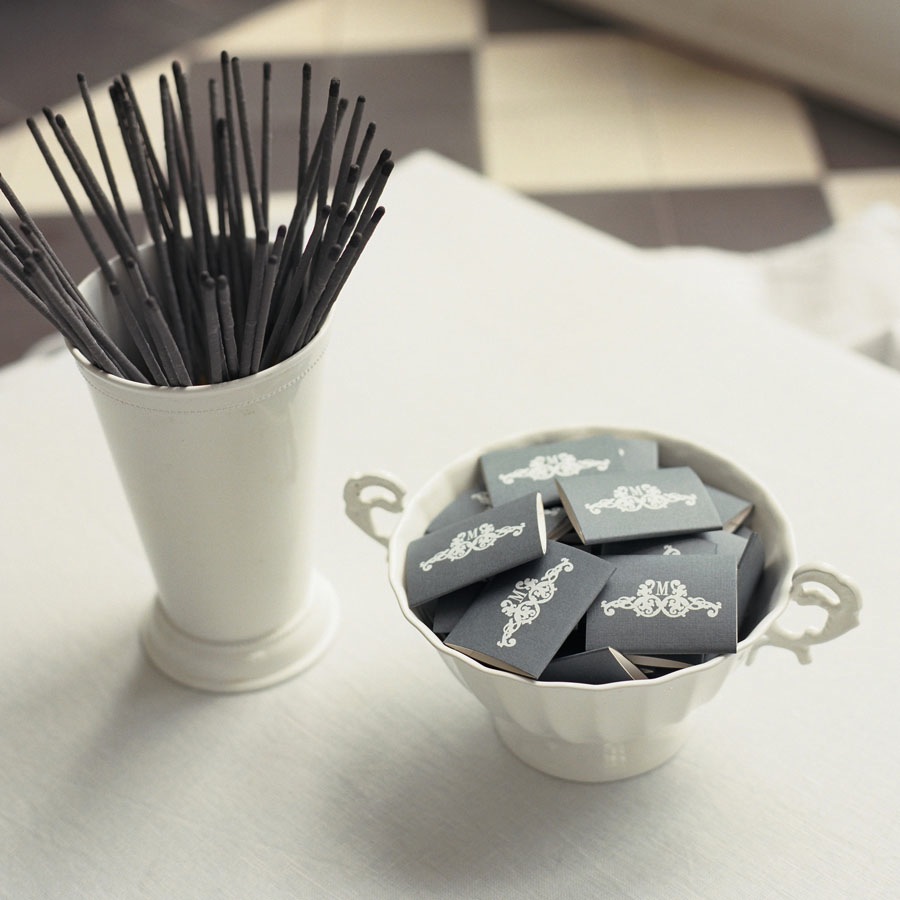 To pep up a standard sparkler send off, we created custom matchbooks that were passed out along with the sparklers.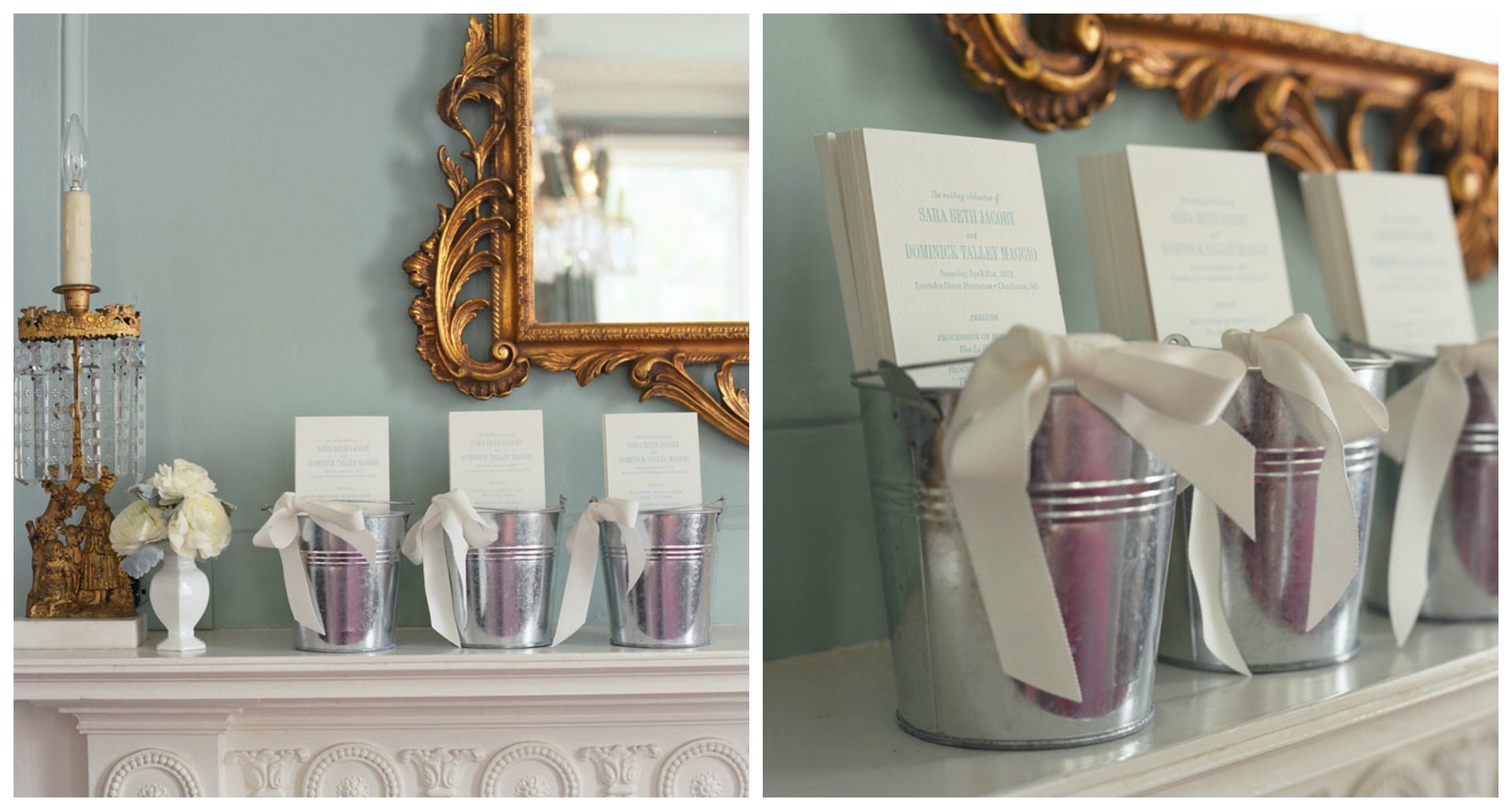 Since, the wedding ceremony took place outdoors, a single double sided card on thick card stock was used for the ceremony programs, which could also double as a fan if needed.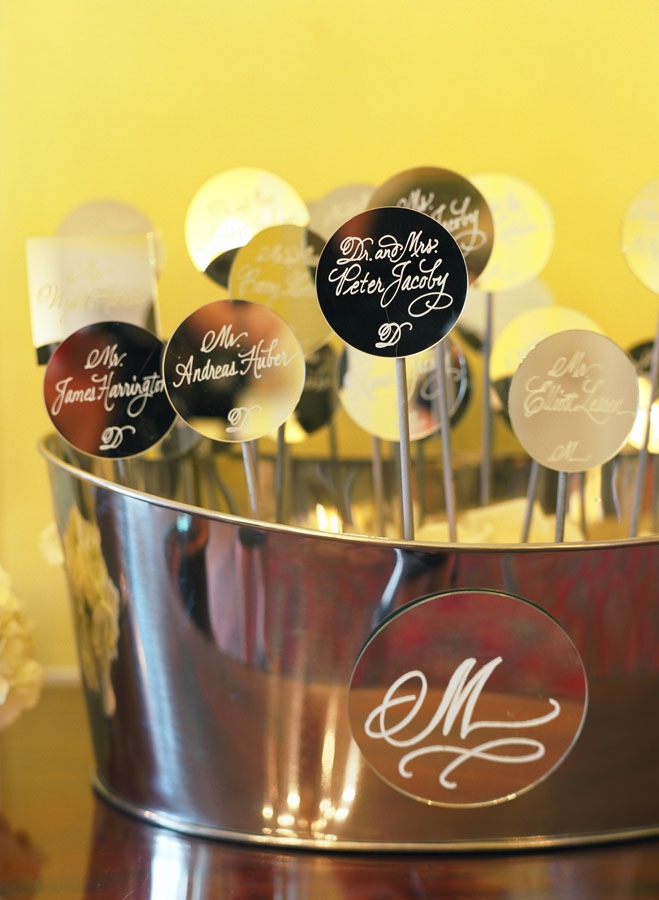 Since silver was a part of the color palette, we wanted to do something different and fun for the dinner escort cards. We cut mirrors in small rounds and had the names and tables hand painted on them, and then "planted" them in metal garden pots.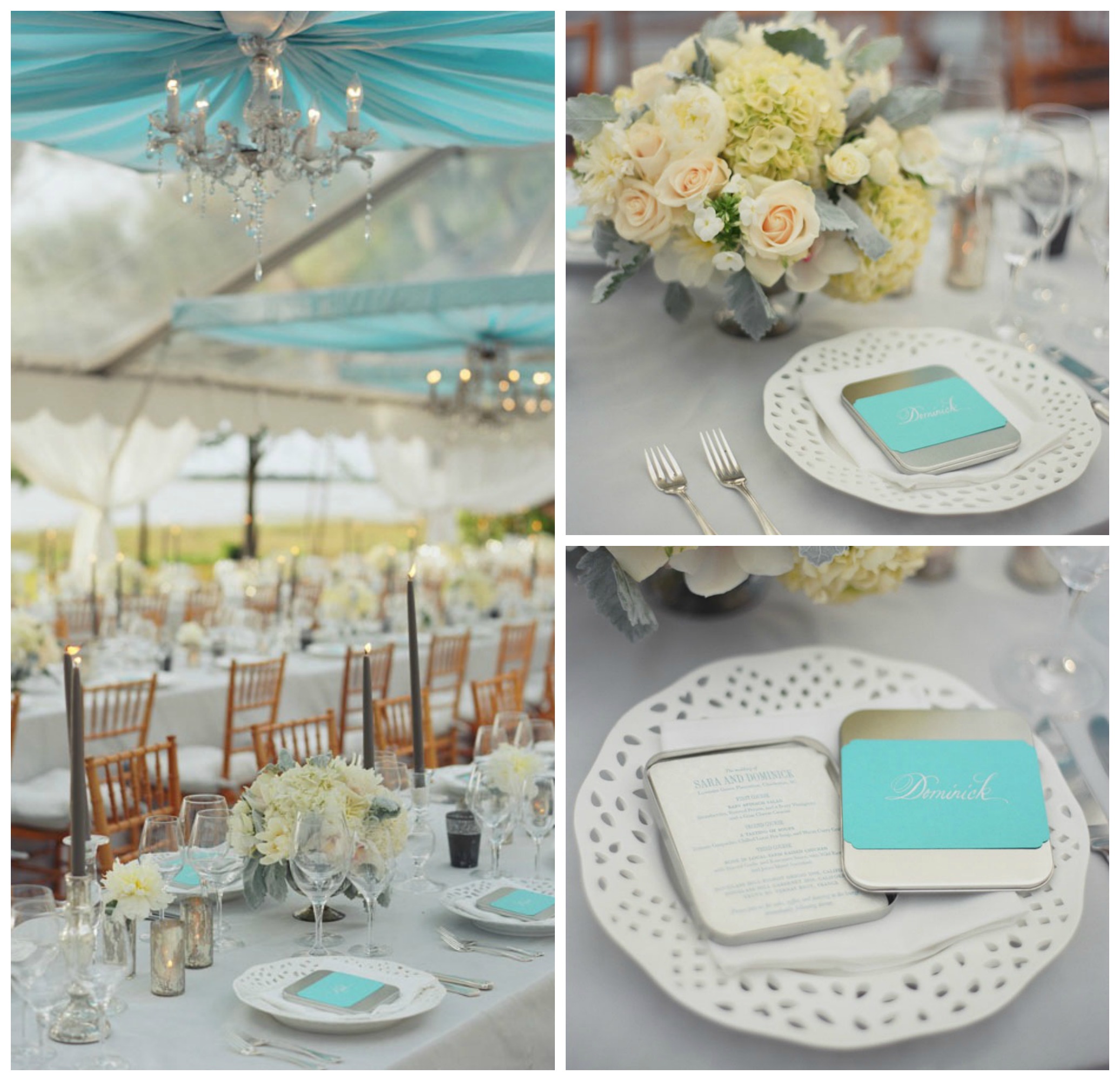 We love having a client willing to let us do something new and have fun.  These dinner menu/place card combos were placed in a metal box, which opened to reveal a square letterpress menu.
Jim Smeal made mini cakes which were set up on a custom wooden tiered display as a focal point in the tent. So for a pop of color we made printed paper doilies that held the cakes in place…