There are so many elements to this wedding printing collection that make it one we were eager to share.  While the basis was quite traditional, there were many personal elements added to reflect the bride's sophisticated style. Outside of the invitation suite, a floral/fauna feel was carried throughout and made for elegant touches… The invitation was traditionally laid out and designed but the envelope was lined with a custom floral pattern we created just for this event… And, the black and white Elvis stamps were a playful nod to the bride's home town. All photography by Liz Banfield. Calligraphy by Claudia Engle.
The main attraction was a custom watercolor monogram we designed that started with the save the dates. The party pack was a collection of hand illustrated designed that pertained to each event.  The Wedding welcome bags were canvas pouches full of custom packaged goodies and tags with the watercolor illustration theme.
Boutonierres get the photo ready touch with calligraphied name tags.
The stunning floral paper that lined the invitation envelope were also used at the covers for the ceremony program booklets.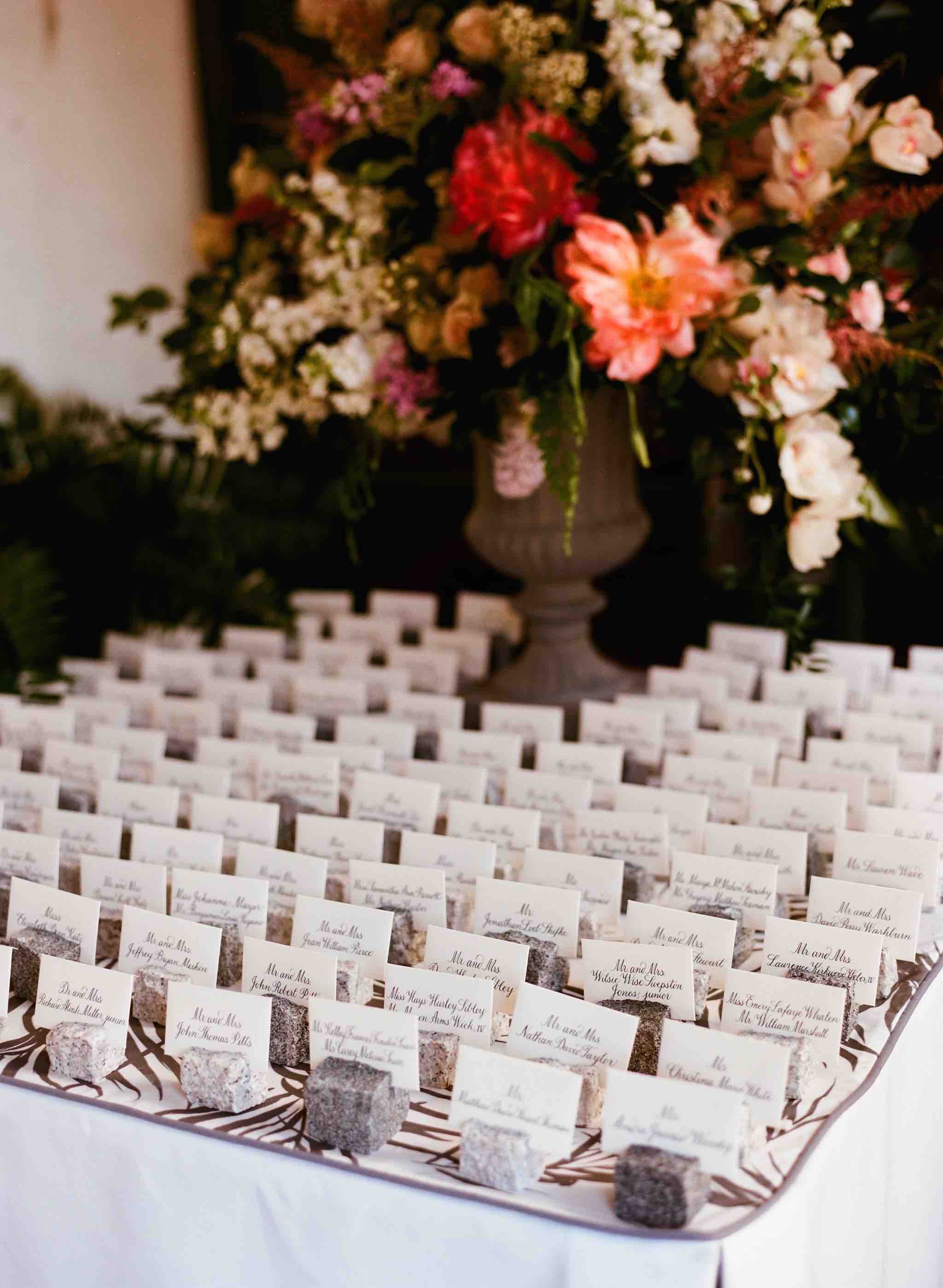 Simple and traditional hand calligraphied escort cards were displayed beautifully on this table designed by Tara Guerard.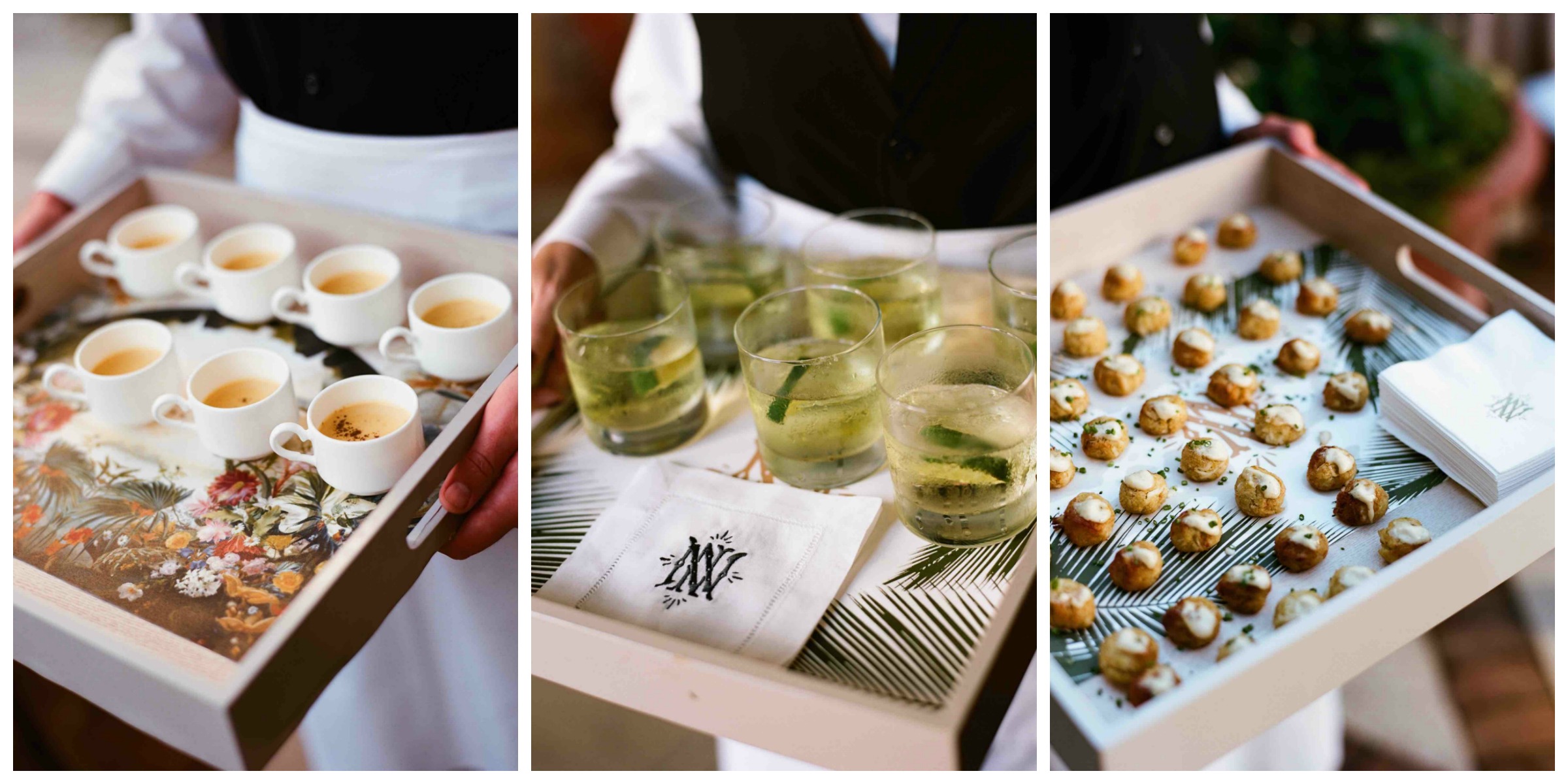 All of the food and drinks during cocktail hour were embellished with our printed tray liners and a mix of printed cocktail napkins. For the speciality cocktail, we embroidered linen cocktail napkins that we could collect, wash, and present to the couple to have in their new home.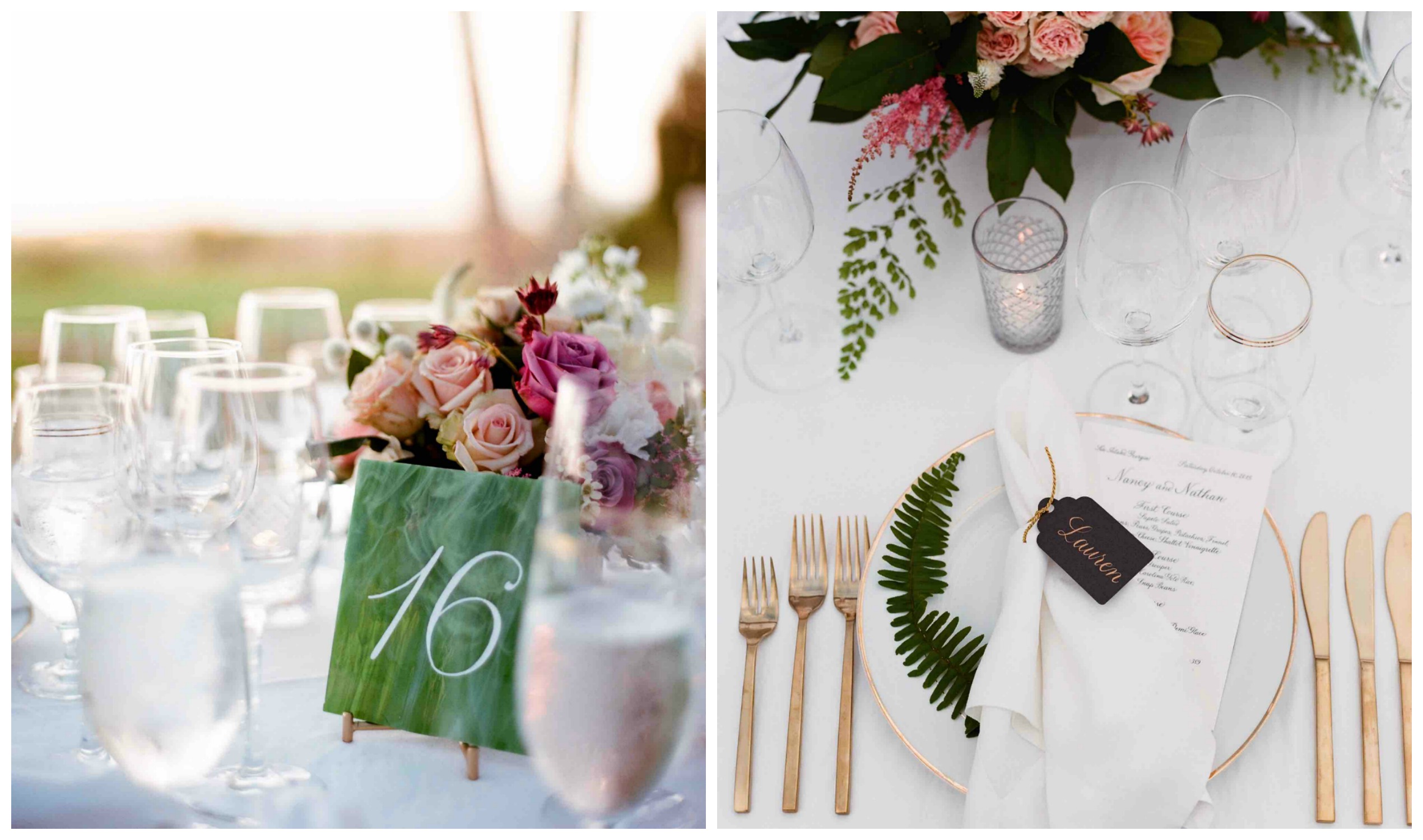 We loved the classic sophisticate tabletop design for this wedding… Menus were simply elegant on textured paper and with Claudia's hand calligraphy; along with hand written tags tied with gold cording to the linen napkins. We thought the jade green hand painted table numbers really made the prettiest touch next to the bright florals.
Nothing would fit the classic getaway convertible better than a traditional Just Married banner…