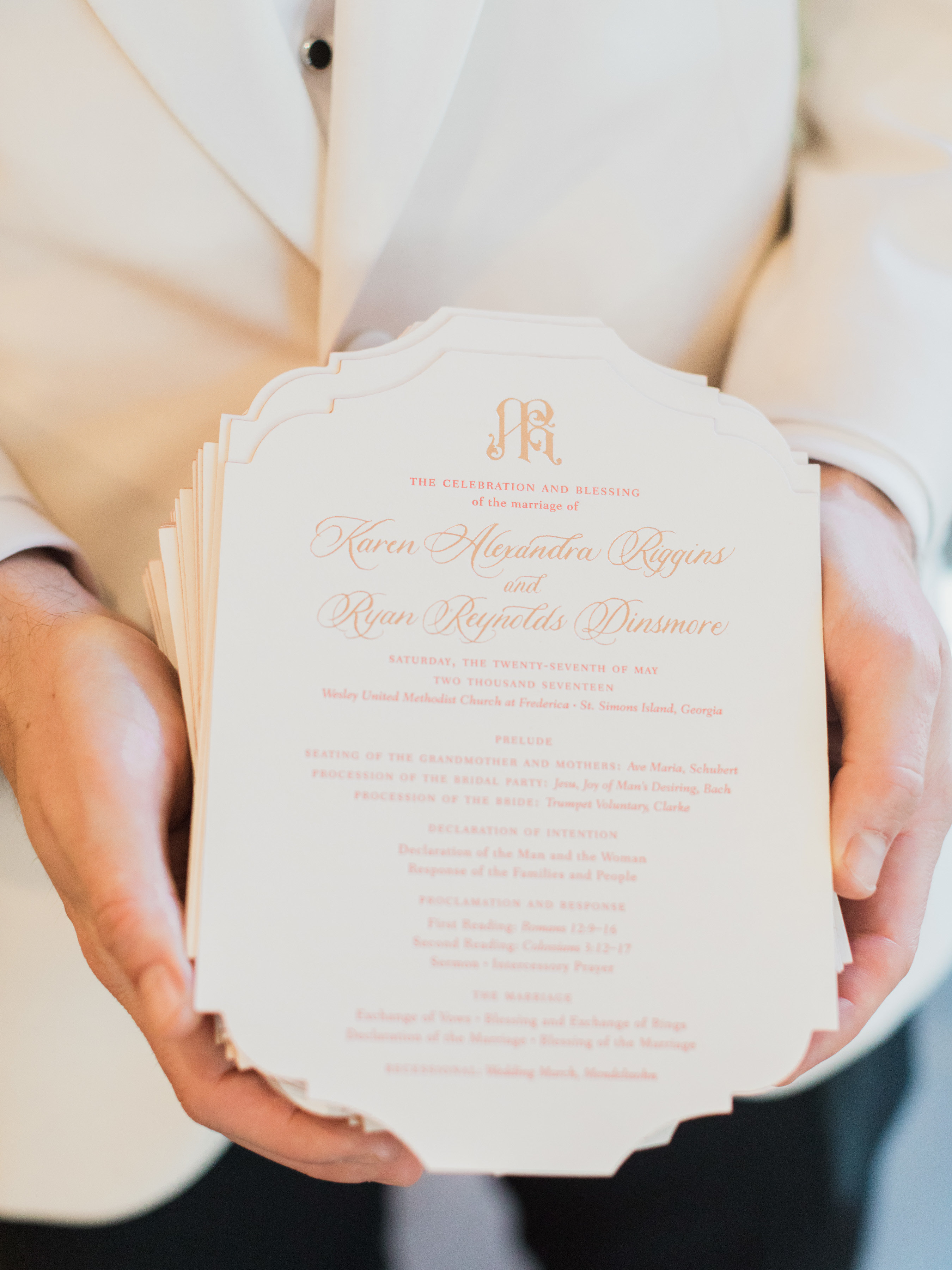 photo by Corbin Gurkin 
Ceremony programs can be a highly personal element to the wedding printing. We have seen requests that run the gamut from one card to booklets, to shapes and die cuts, and including illustrations. We wanted to share some of our past designs and see if you have had any favorites from weddings past (leave us a comment)… The die cut card above was letterpressed on thick paper giving weight to the pale pink ink.  A custom monogram emboldened the top.
photo by Corbin Gurkin and Liz Banfield
We do lots of outdoor ceremonies, so die cutting thick paper into the shape of a fan for guests to use in case the humidity becomes too much is a top request.
photo by Liz Banfield
Sometimes it's taking a simple or traditional design and switching it up in order to make a different impact. For this modern wedding, we printed all of the ceremony information horizontally instead of what you would see traditionally laid out vertically.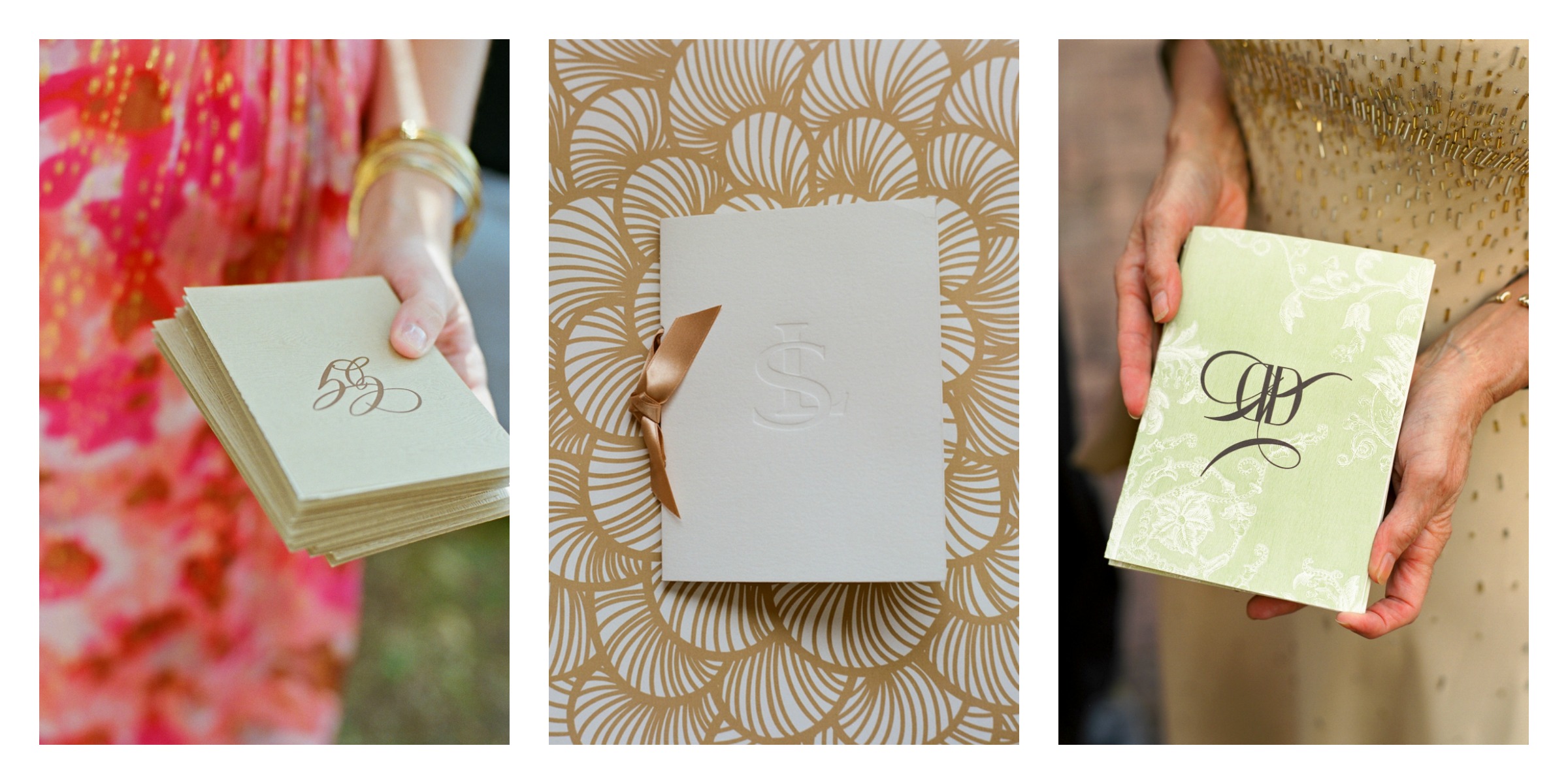 photos by Liz Banfield (1,2)  and Gayle Brooker
Of course, traditional booklets are still very popular… They can be tied with ribbon or another type of fastener, and often with an initial monogram or wedding logo on the cover. Several times our clients will write a note to their guests in the back or make note of something special, and since this is your most captive audience of the day, it's a great place to do so.
photo by Perry Vaile and Corbin Gurkin
Another element we have enjoyed designing having been hand drawings or illustrations- here of the two churches.
photo by Liz Banfield 
These programs were a show stopper… We created a custom flora and fauna paper design that we used as covers for these booklets that we then bound with gold cording. The pages inside remained somewhat traditional and true to the day, but the exterior design was definitely an unexpected sight.