photo by Jessica Claire
What says "wedding" more than flowers? We have designed so many pieces over the years incorporating flowers so we're sharing some of our favorites today. We love this whimsical crest with a floral border for our New Orleans wedding.
photos by Liz Banfield
Flowers were such a part of this wedding's design, first making their appearance on the letterpress invitations and again on the ceremony program booklets. This bride loved flowers so much that we made a die cut floral menu that decorated each place setting.
photos by Liz Banfield
For a San Antonio, Texas wedding, we took into account the Rose of Texas when creating a custom floral design for our client.  This floral design was the foundation for for much of the wedding, from the printing, to design, to the take home favor boxes. We printing the pattern onto fabric that the designer, Tara Guerard could use to cover the front of the reception bars, the tops of tents, and special linens.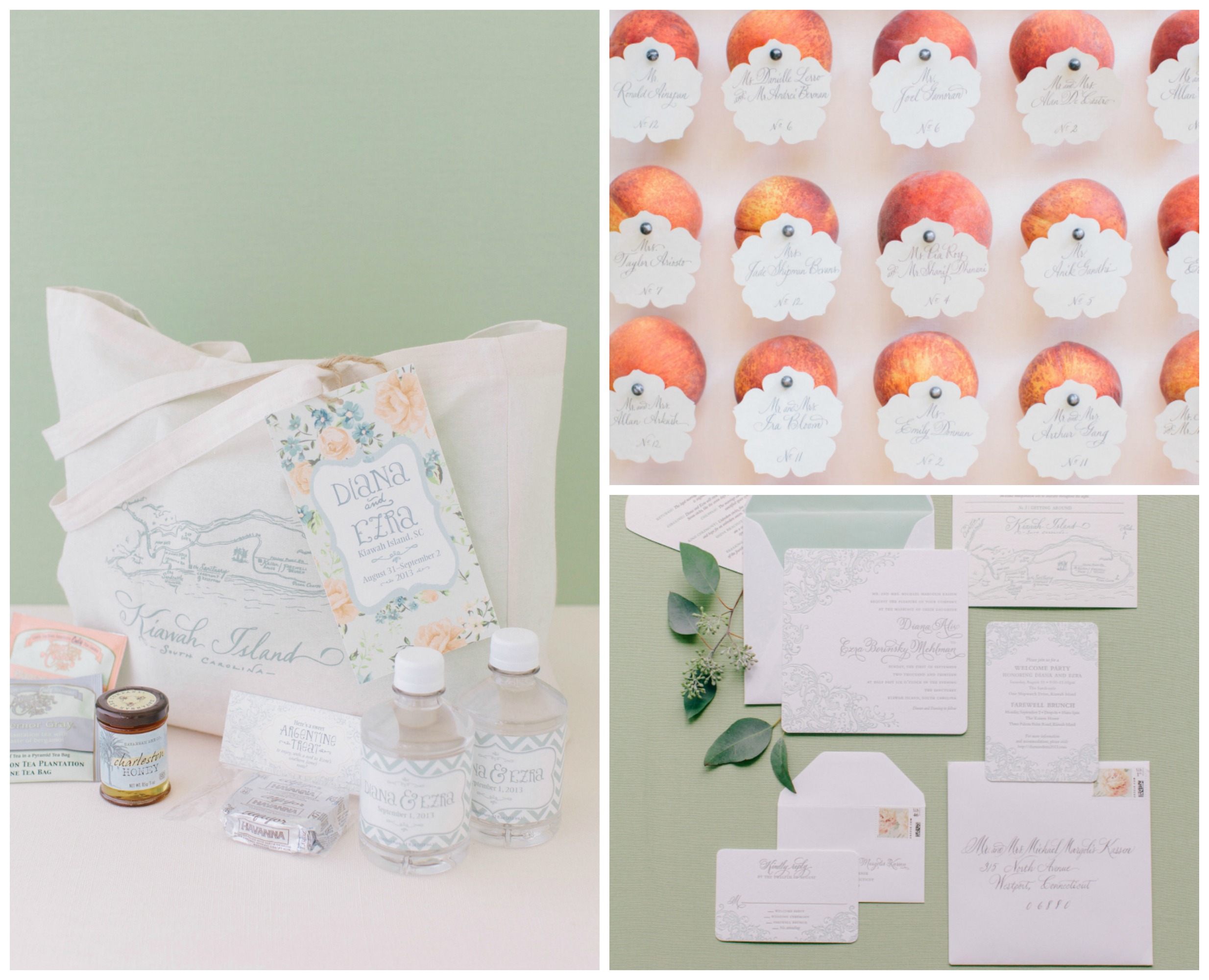 photos by Corbin Gurkin
For a floral themed wedding, a sweet floral pattern was designed and used as little hints throughout still making a statement. Die cut floral cards elevated an escort card display using fresh peaches.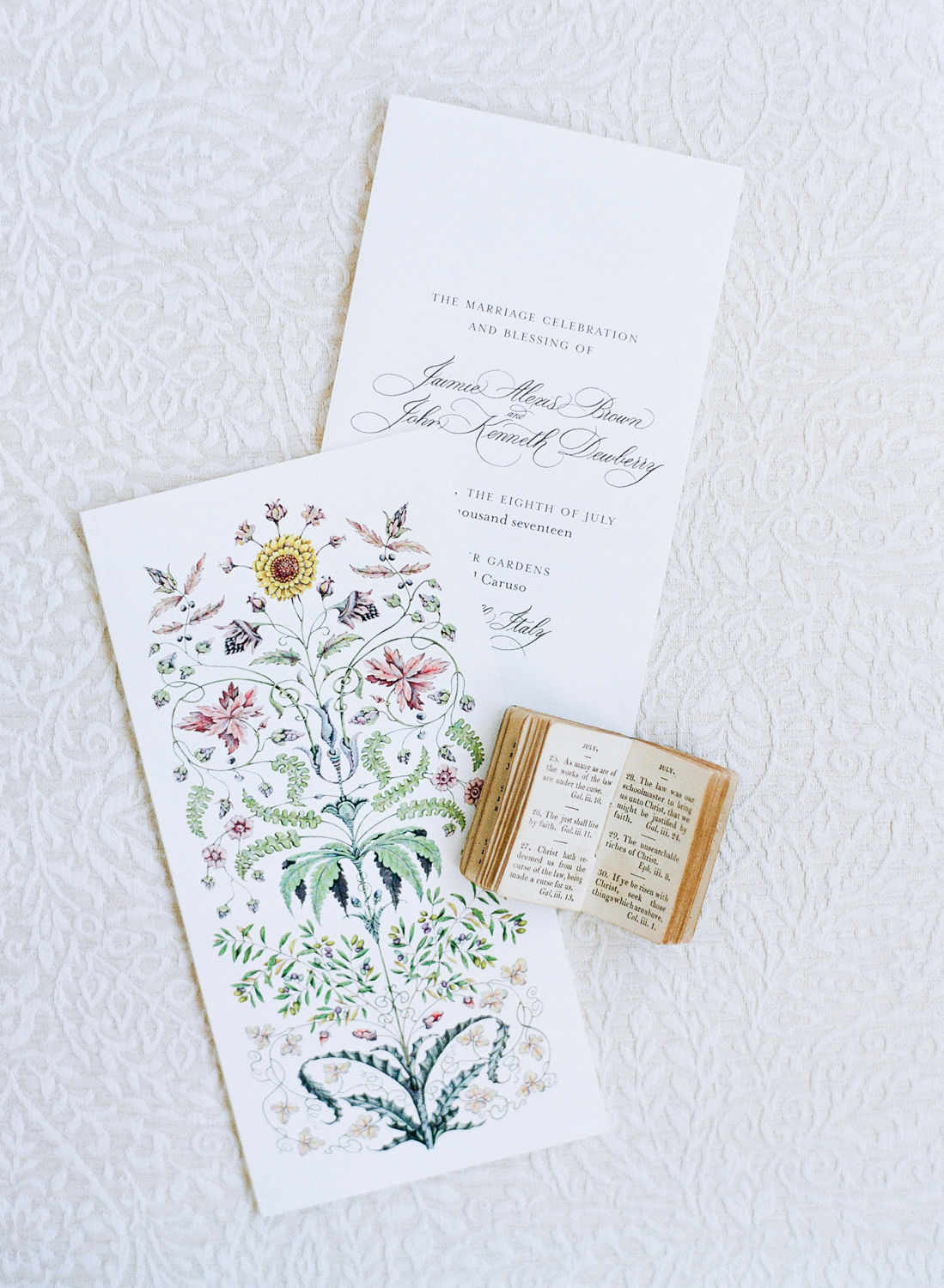 photos by Sylvie Gil
Florals can be sophisticated too, this hand drawn illustration (drawn by a friend of the mother of the bride) made the prettiest mirror image backing of the wedding ceremony program.
We will never tire of using florals in our design, but will keep trying new ways to keep them fresh!