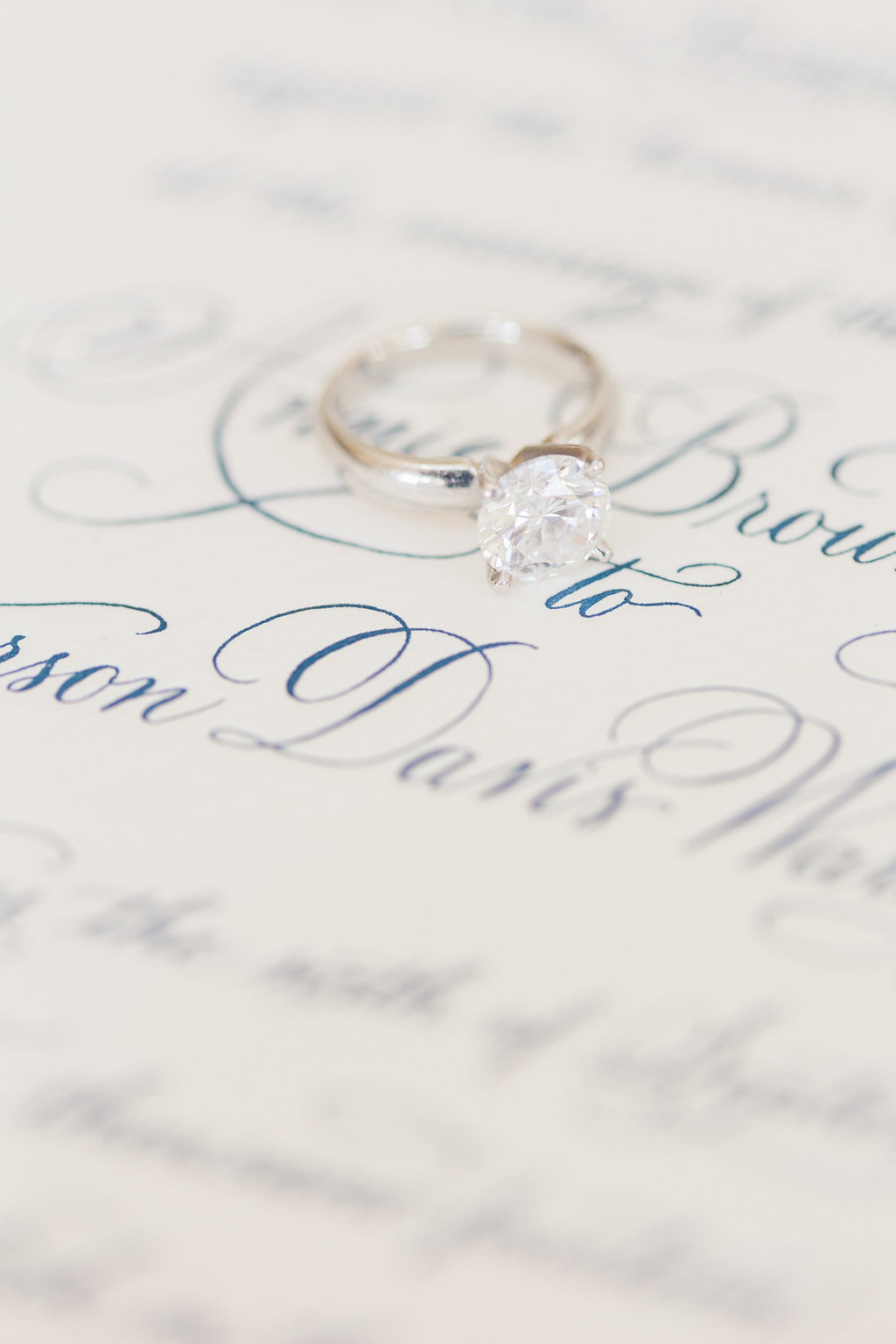 We are thrilled to have you join us today for our Navy and White preppy paper. This wedding mostly focused on traditional elements but definitely had playful and updated notes as well. All photos by Corbin Gurkin 
While the overall feel to the invitation suite was formal and traditional, the blue ink gives it an unexpected twist. The reception card featured a very faint background illustration of the reception venue (you'll see more of this later), and of course a custom wedding monogram shines on the stamp. Calligraphy by Claudia Engle and Elizabeth Jones.
A beyond amazing welcome gift box featured custom printed awning striped boxes filled with everything from champagne splits and custom water bottles, to printed t shirts, a "recovery" kit with custom details, treats, and all of the pertinent weekend information.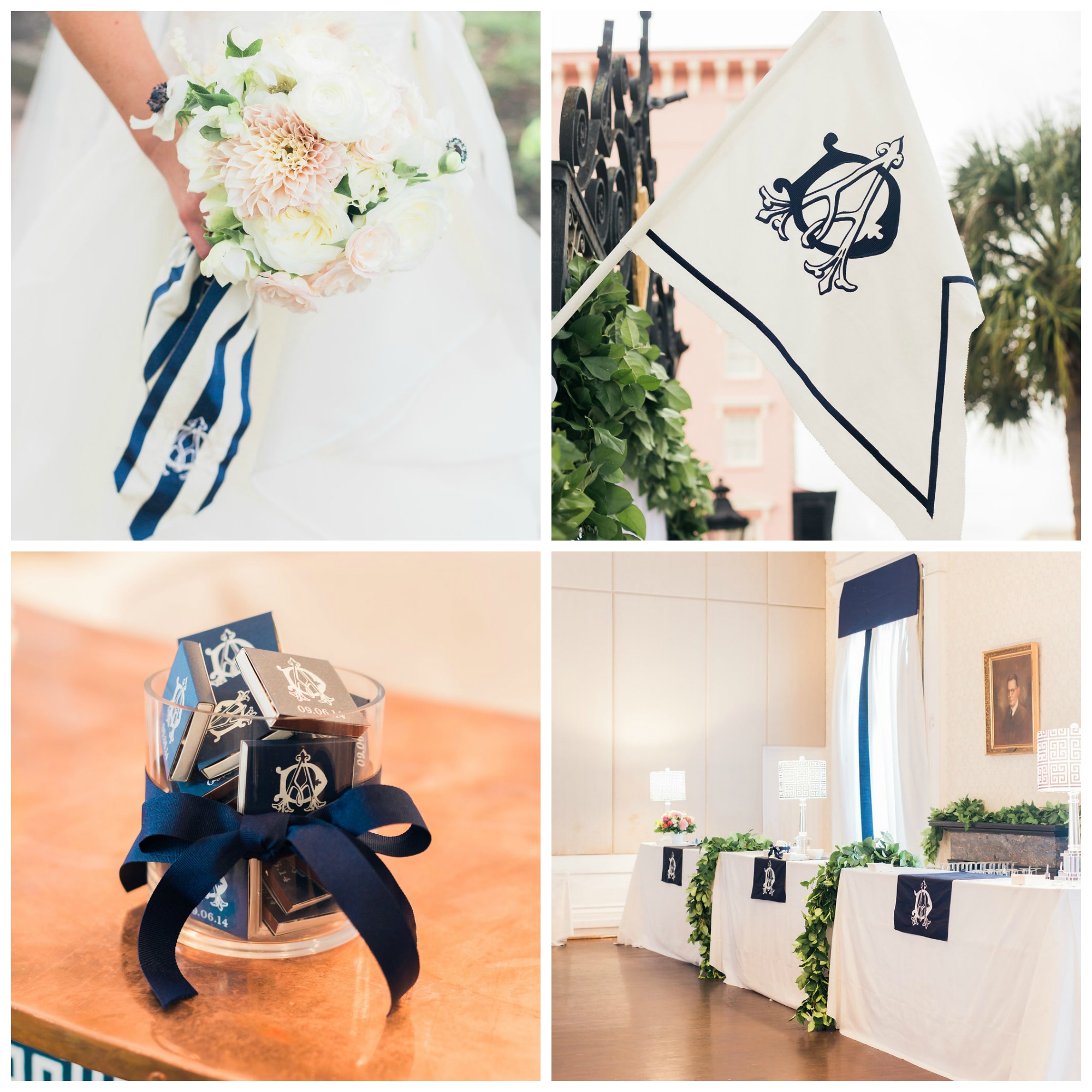 Speaking of a custom wedding monogram…. So many pretty places designer, Tara Guerard found to use it. Embroidered ribbon for wrapping the bouquets (and the striped, no less!); then we made a flag that was positioned on the gates of the reception venue as a nod to the historical buildings in downtown Charleston. Since this wedding was a cocktail party style vs. a seated dinner, there was lots of room to dress up the food stations and bars with custom printed matchbooks and embroidered table runners.
Pillows printed with our reception venue illustration found a pretty home on the lounge seating throughout.
Of course with a cocktail reception, we have to make the food presentation personal also.  The personalized napkins featured their names calligraphied and all of the different patterns used throughout the wedding papers were used to present the tailored party foods.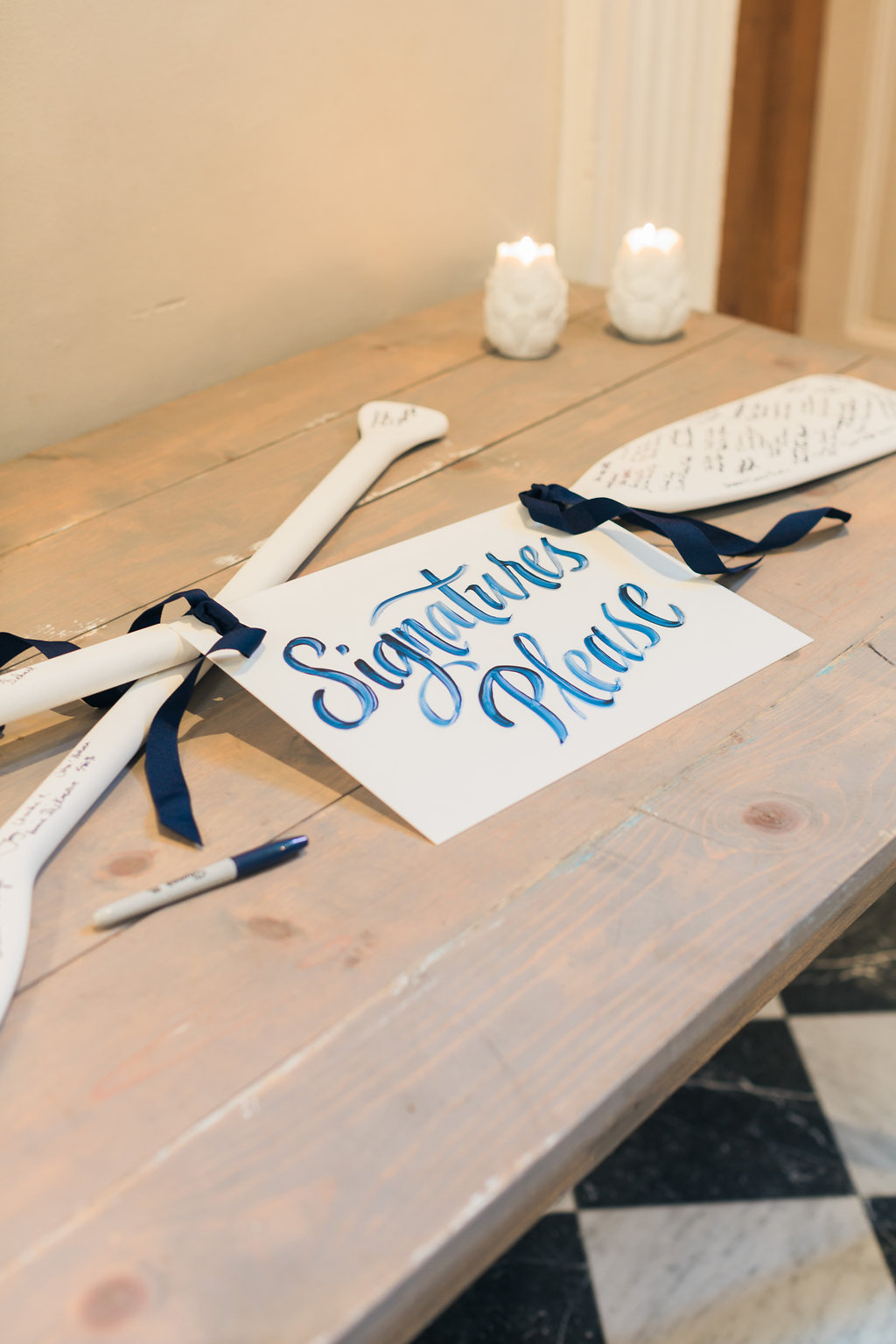 Loved the idea of having guests sign oars that the couple could hang up in their home in lieu of a traditional guest booklet.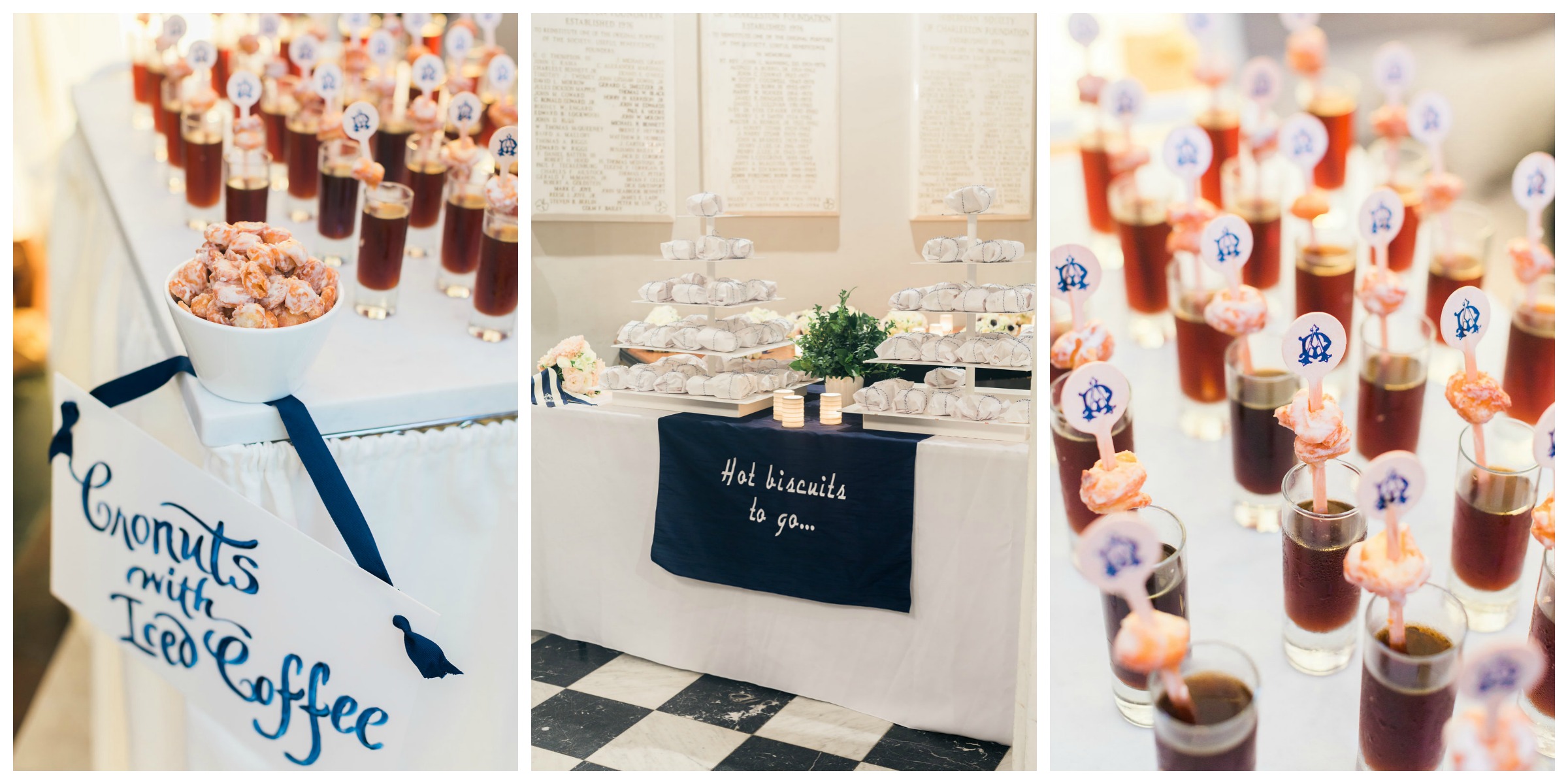 The late night food shone through as well with personalized printed items… Mini cronuts rested in the iced coffees with imprinted wooden stir sticks… We embroidered table runners as an alternative to printed signage.
As the couple departed not only did the guests have custom confetti poppers, but we made mini "just married" flags for them to wave… The couple also took the monogramed venue flag with them which ended up as the perfect Just Married sign for them.