The couple's names were the inspiration for this custom monogram we created for their wedding day. The double "J's" were interlocked back to back and used in so many places throughout the wedding, so we're sharing all of the fun ways today. Liz Banfield took all of the pretty images.
Tara Guerard, the wedding designer, had us create little tags that could be used throughout… The guest bags were the first place as a little accent. And the custom packaging was full of little details throughout…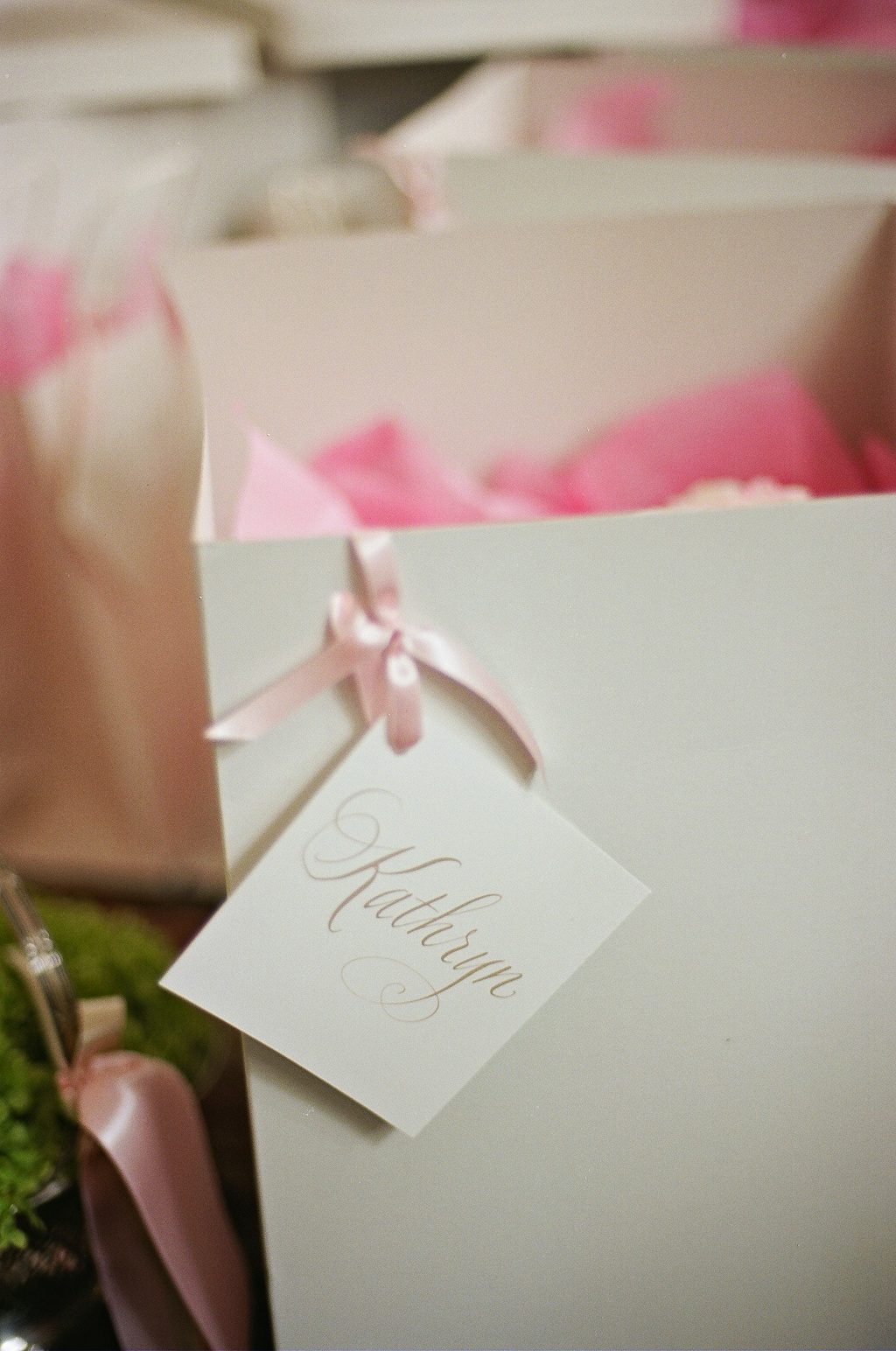 Tara presents all of her personal flowers in boxes, so we started having our calligraphers hand write tags for each of them… we find these little touches are the ones our clients really appreciate from us.
The ceremony programs were designed in a booklet fashion on our thick Italian paper and letterpressed with 2 colors and a lovely lace patterned design we created based on the bride's gown.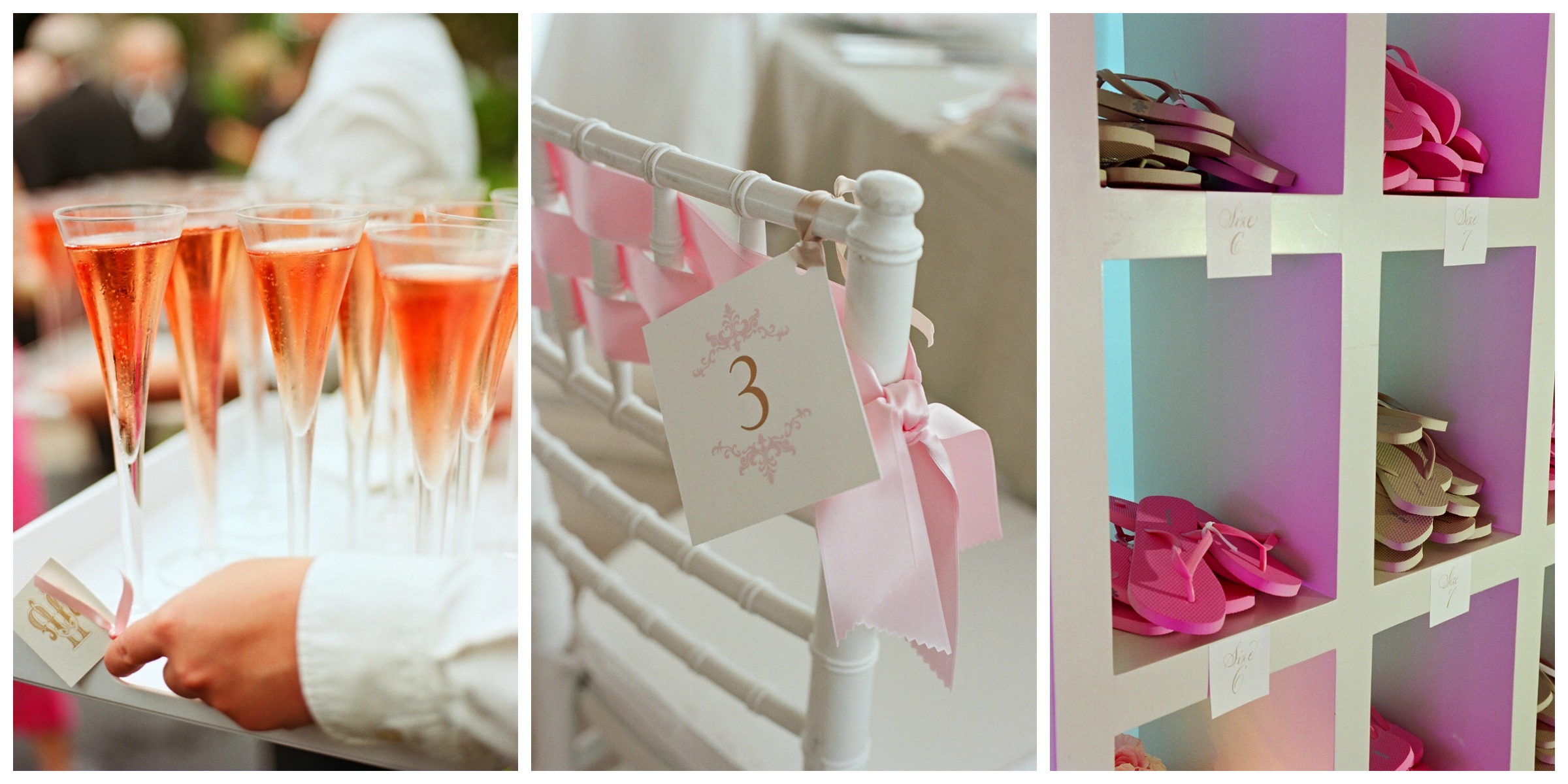 Several areas throughout wedding can benefit from signage or printing details. The mini monogram tags from the guest bags were used on passing trays in cocktail hour. Because the tabletops had so many details, we went simple on the table numbers. A bookcase was fashioned into a flip flop stand in the after dinner lounge- and to keep it effective, size signage was needed.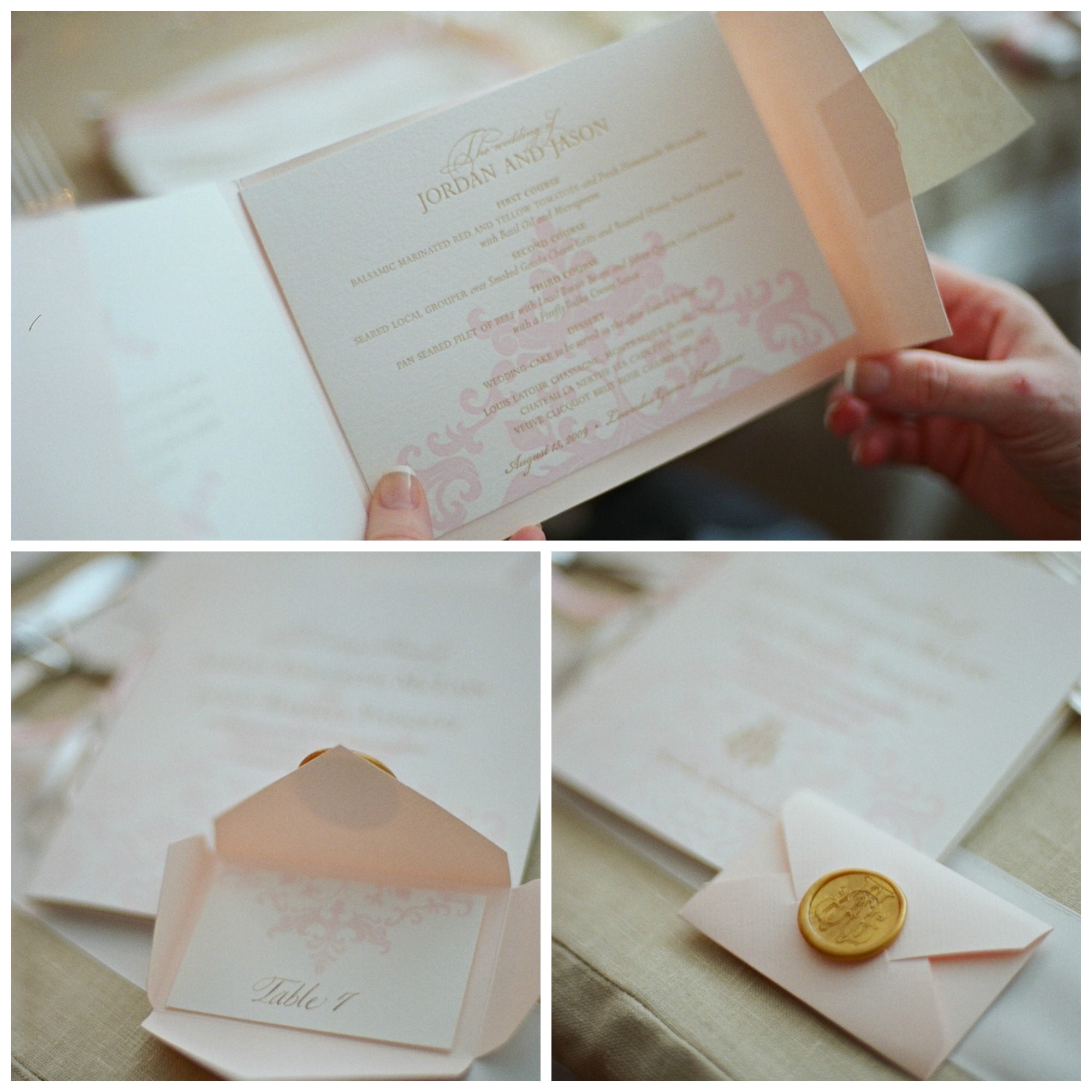 Traditional seating cards were given a little flair with the monogramed wax seals… Coordinating envelope style menu cards were placed at each seat… The exteriors were calligraphied with guests' names as place cards.. This time, a sticker with the J monogrammed sealed them.
The J monogram also added detail to the head table in the fashion of embroidered napkins- a perfect gift for the bride and groom afterwards for their new home.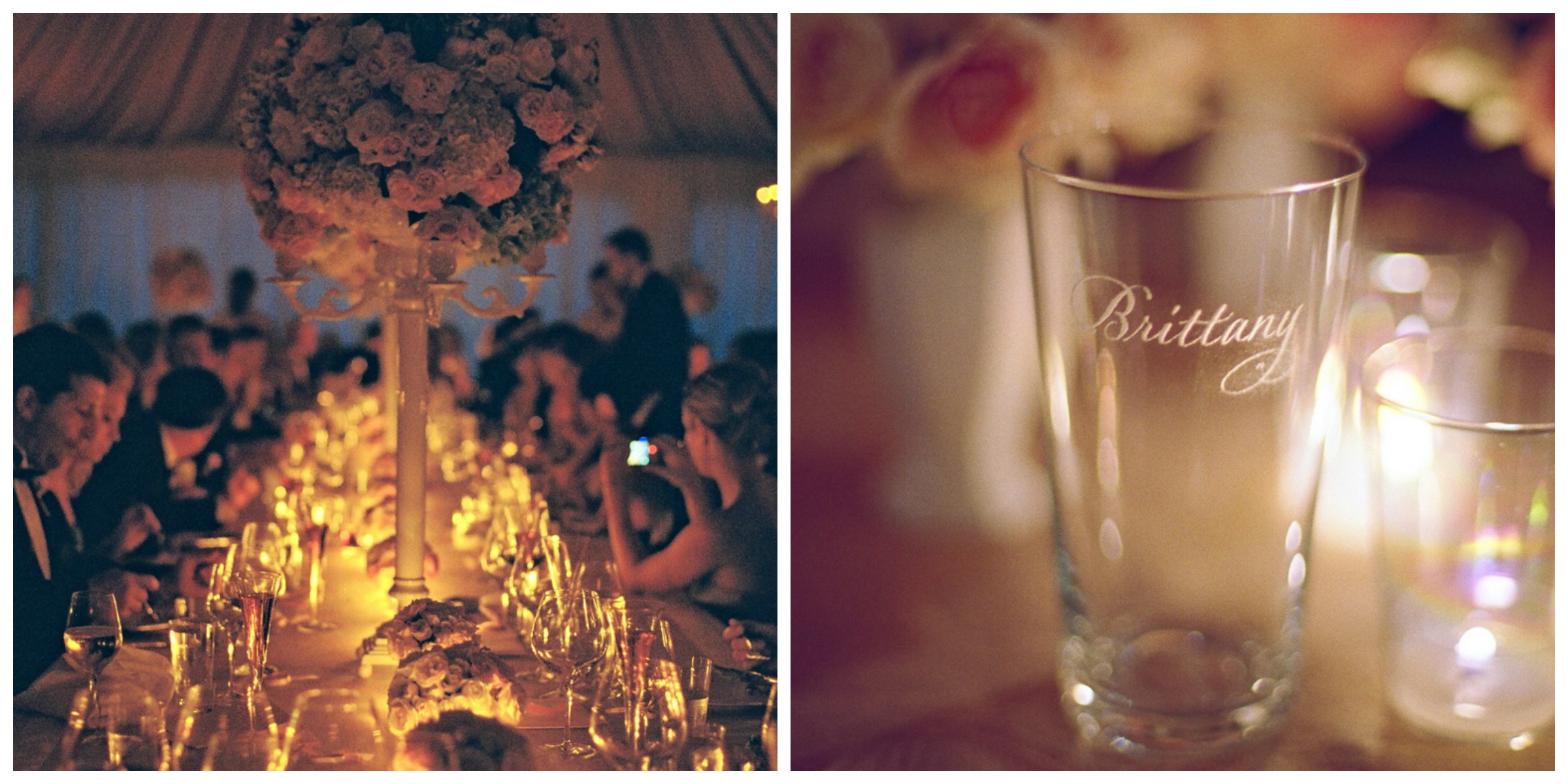 Another favorite detail from this wedding were the place cards for the head table.  We had our calligrapher write each name for us to have etched on glasses… also a great take home for the friends and family.
One of the biggest show stoppers at this event – was the dance floor laid out using the monogram…
The last place perfect for the "J" design was the Just Married sign!