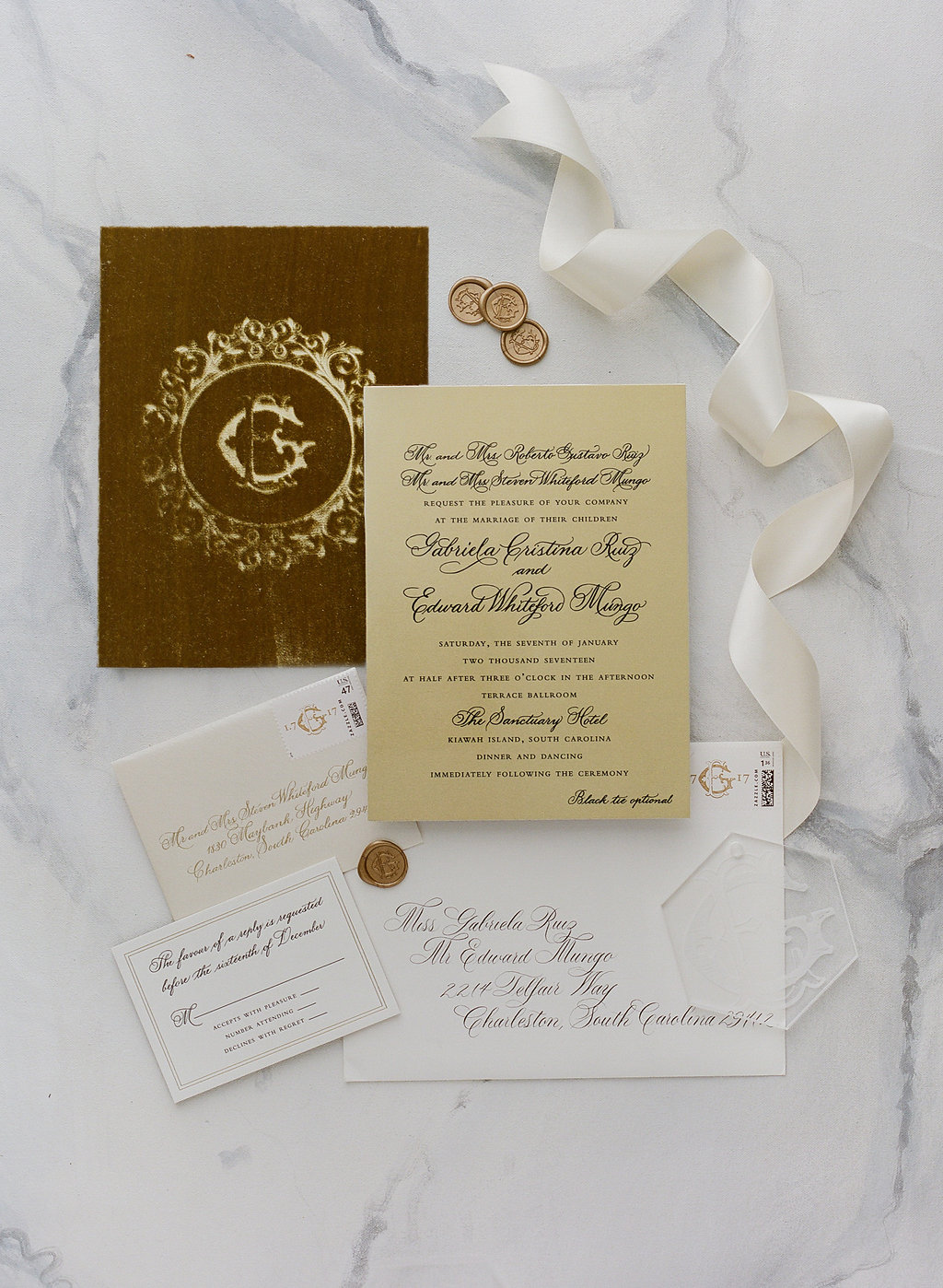 Photo by Corbin Gurkin
We all know that wax seals are one of the earliest accents used in stationary pieces, we envision love letters from royalty and poets sent for miles and miles to long lost loves while off at war… All of which makes them one of our favorite accents to use in wedding printing these days as well.  Today, we are sharing all of the ways we have used wax seals for our clients, hoping it inspires you to consider them as well. For this bride, we created a glamorous monogram using the couples first initials. It fit so perfectly on the seals that were used to seal the outer envelopes as a perfect first glimpse for the guests.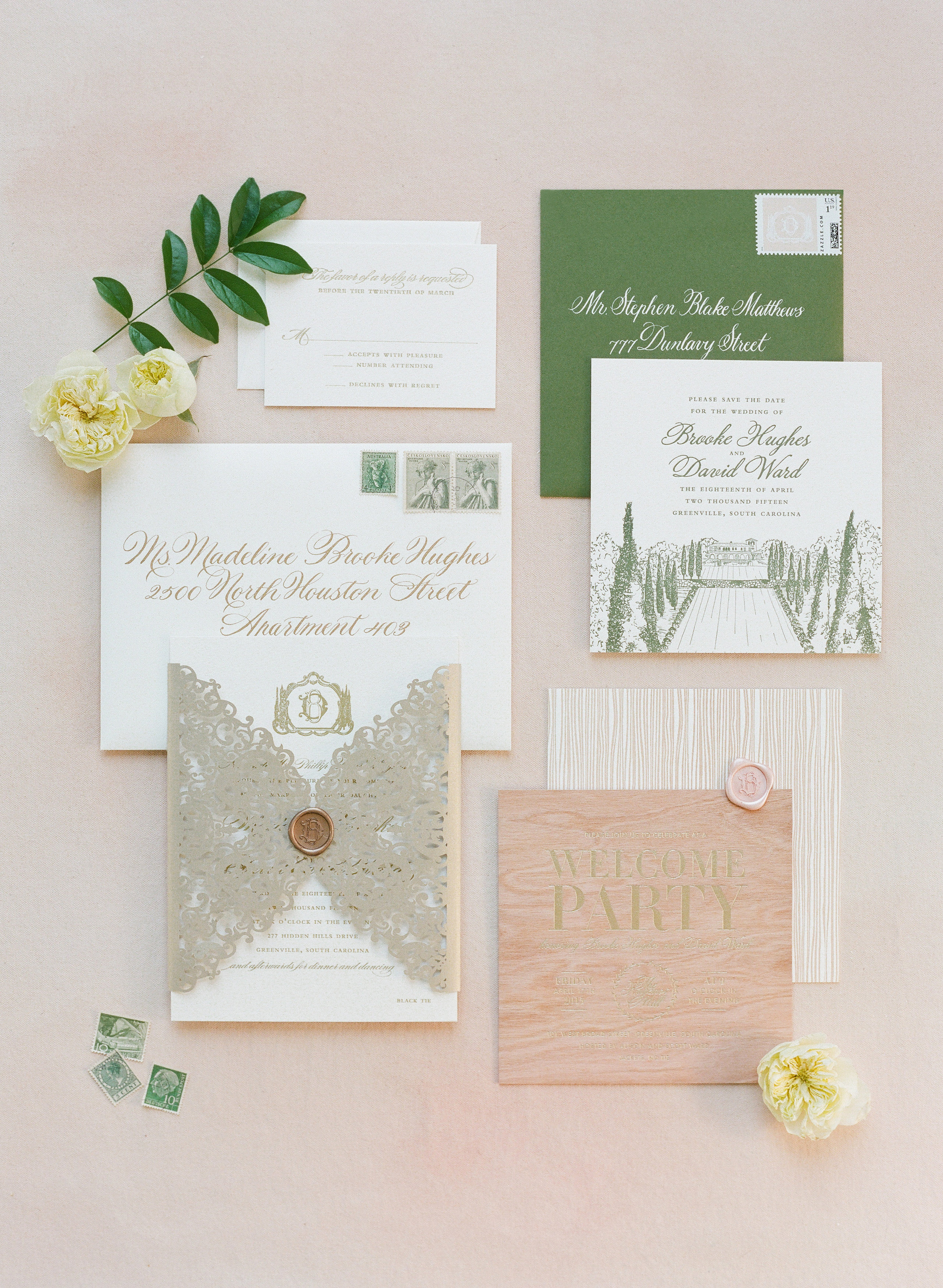 photo by Corbin Gurkin
For this elegant Southern wedding, instead of an inner envelope we designed a die cut belly band mimicking the lace pattern of the bride's gown, and to keep it closed for mailing, a monogrammed wax seal did the trick… And, we brought in a piece of the wedding color palette with a blush pink seal to use when mailing out the party pack.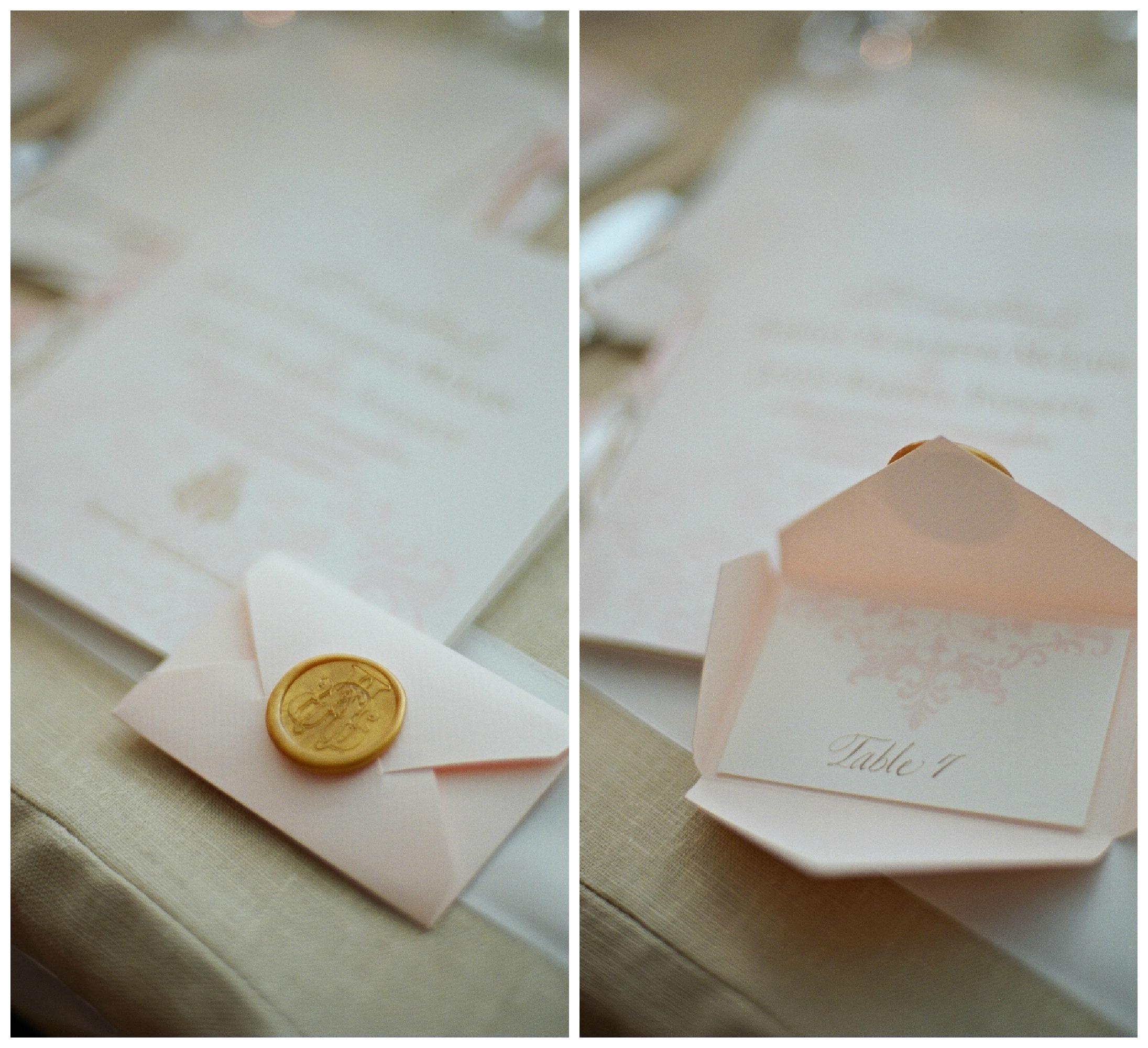 photos by Liz Banfield
This wedding had a grand display for the somewhat traditional escort cards, which were individual envelopes calligraphied with guests' names…
photo by Elizabeth Messina
photo by Liz Banfield
We love seeing the wax seals becoming so popular again, and hope that this trend keeps going for a long time…