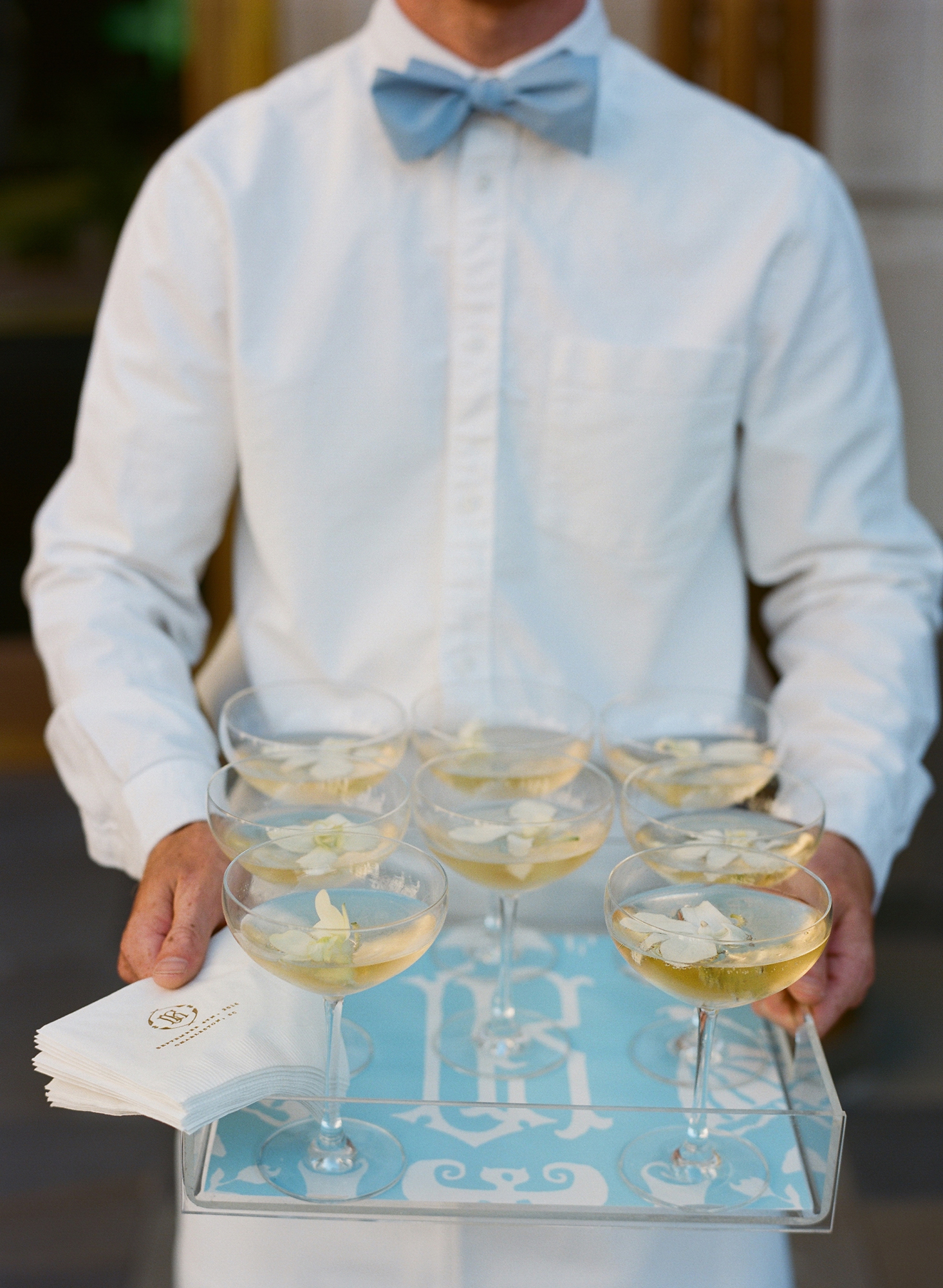 photo by Liz Banfield
One of the easiest ways we've seen paper pieces incorporated into weddings that offer an upgrade in details, are our custom tray liners. We've all been to weddings with lovely cocktail and food offerings, glorious displays, lovely place settings,  etc but sometimes some of the smaller details are what can make the most lasting impressions.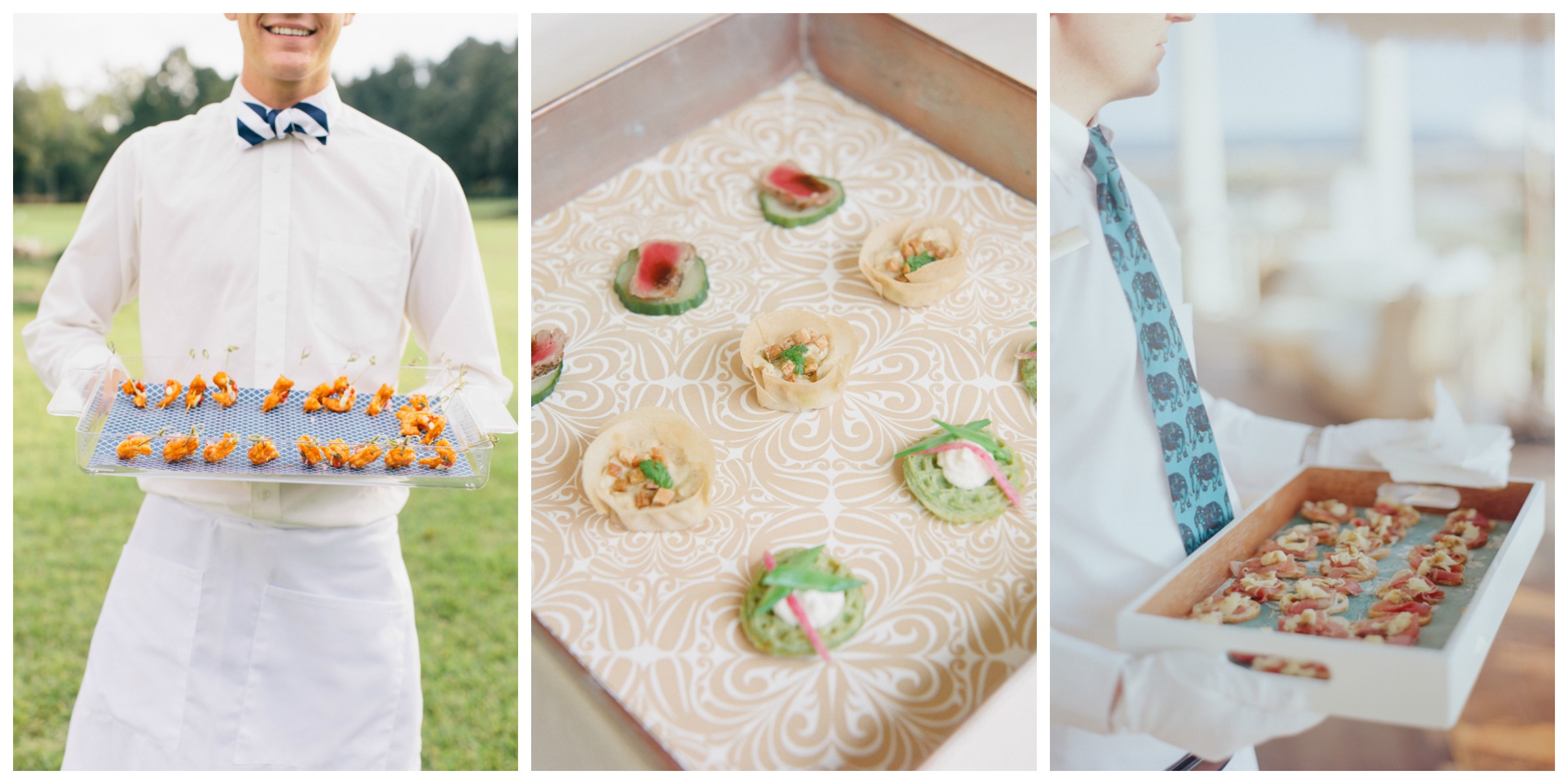 photos by Corbin Gurkin and Liz Banfield
If there is a custom monogram or emblem that has been used elsewhere in the printing pieces, this is a good start for considering a design.  One of our other favorites here is if there are multiple varying patterns used throughout that can come together here- all of these little moments come through for the guests.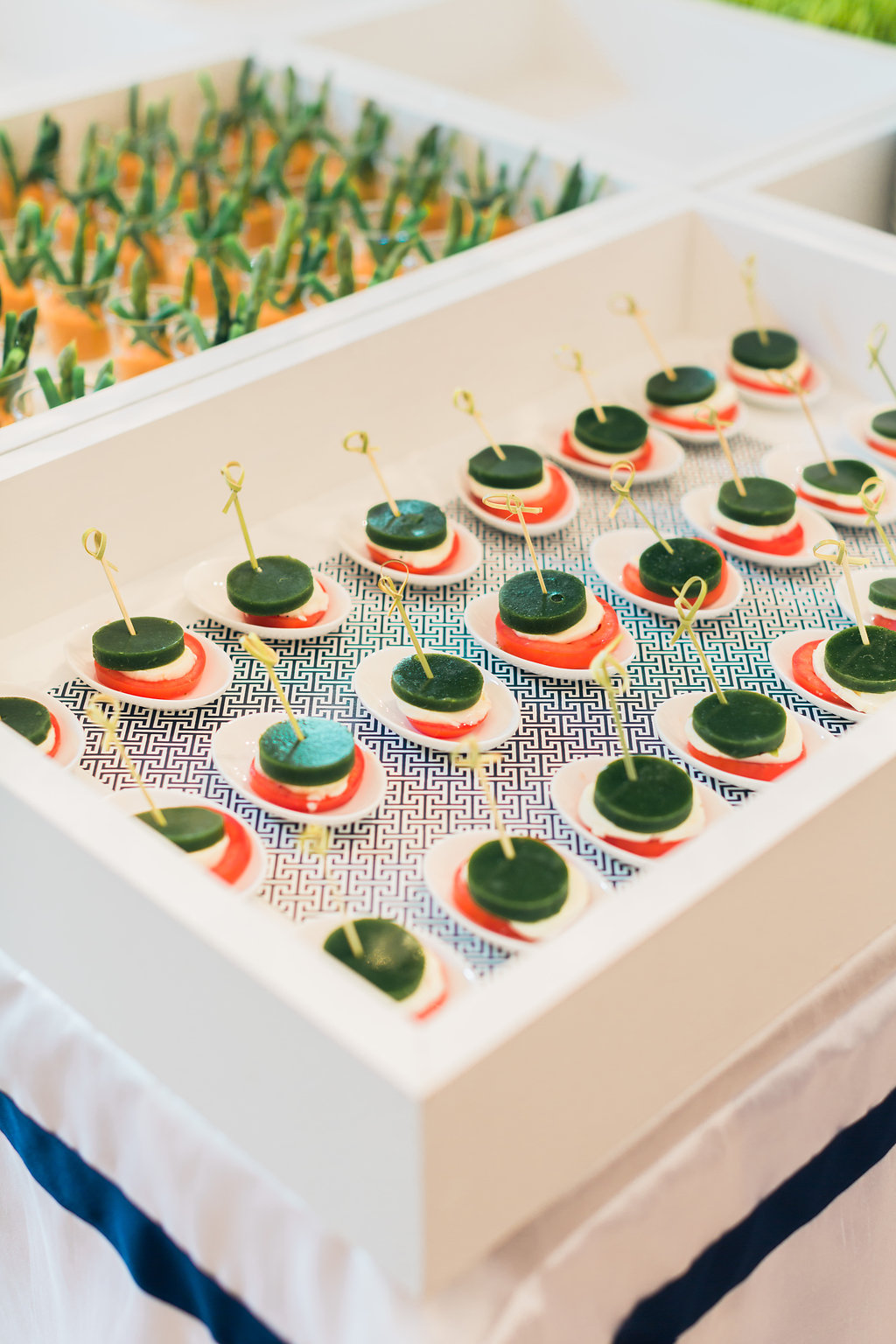 photo by Corbin Gurkin
For this food display created by designer, Tara Guerard, our paper liners created a palette for the perfect dishes (created by Cru Catering), and truly tailored it… If you weren't able to have us create custom pieces for you- other ideas would be to use some of your favorite found wallpaper, or wrapping paper…