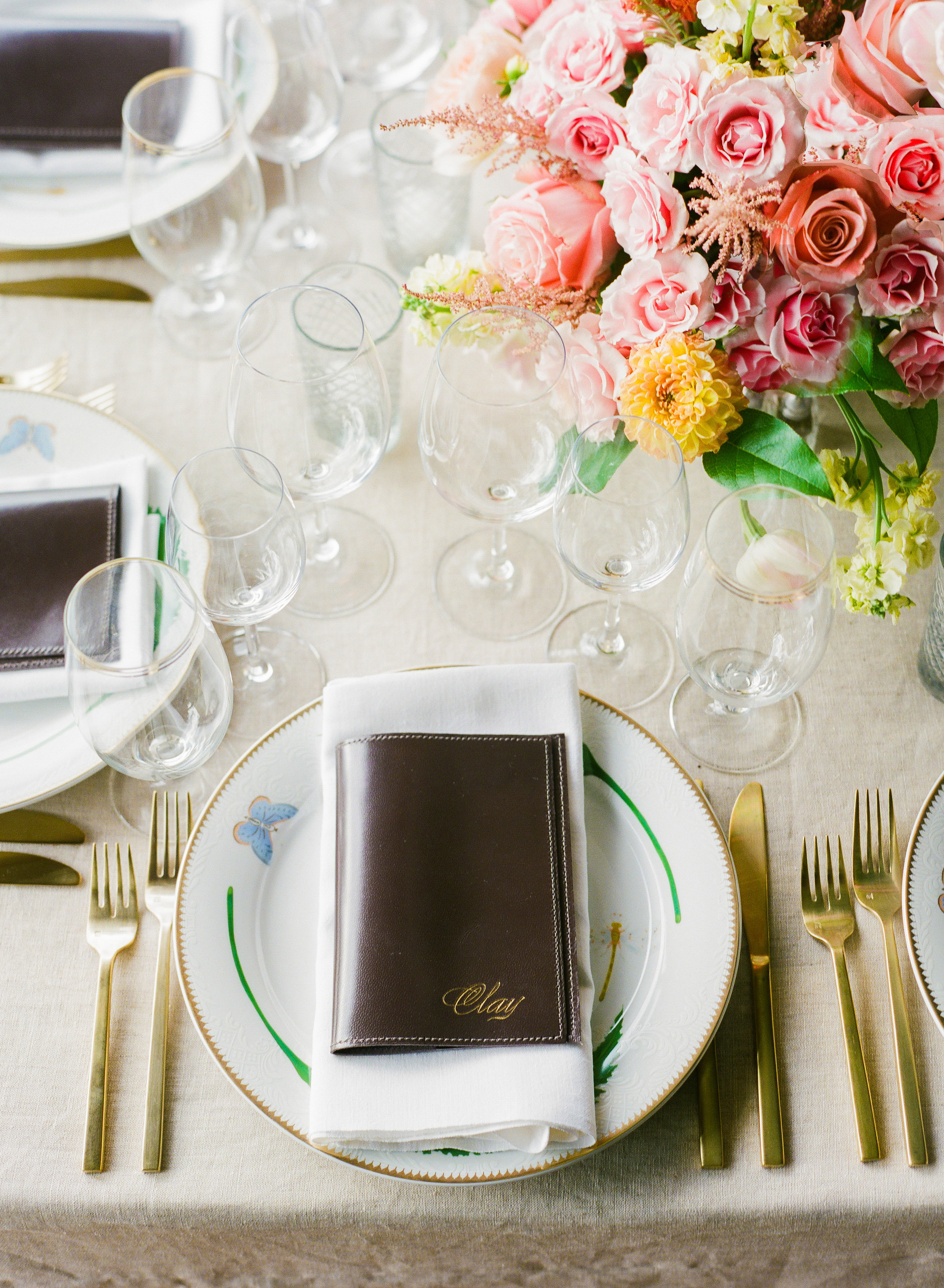 photo by Corbin Gurkin
Wedding menu designs and namely place settings have come a long way from a piece of paper printed off of a computer, or a piece paper displayed on a table. Today, we're sharing some of our favorite recent menu cards and some ideas featuring these menu cards. For a wedding in Aspen, Colorado at a venue with a masculine feel, leather bound menu booklets seemed like the perfect way to go. Each booklet was embossed with a guest's name that served as a place card.
photos by Corbin Gurkin
For this elegant winter wedding, suede covered booklets bound letterpressed menu cards- one side with a custom monogram and couple's wedding information, the other the dinner menu. Engraved copper tags affixed to the covers read each guests' name for place card purposes.
photo by Perry Vaile
At this Palmetto Bluff wedding, individual clipboards were used to hold vellum menus with marbleized paper backing and hand lettering.  Mini vellum tags with names were clipped on for place cards.
photos by Liz Banfield
Here, silver canisters were opened to reveal letterpressed menu cards. We are always trying to find ways to work with our clients' design scheme, color palette, or location…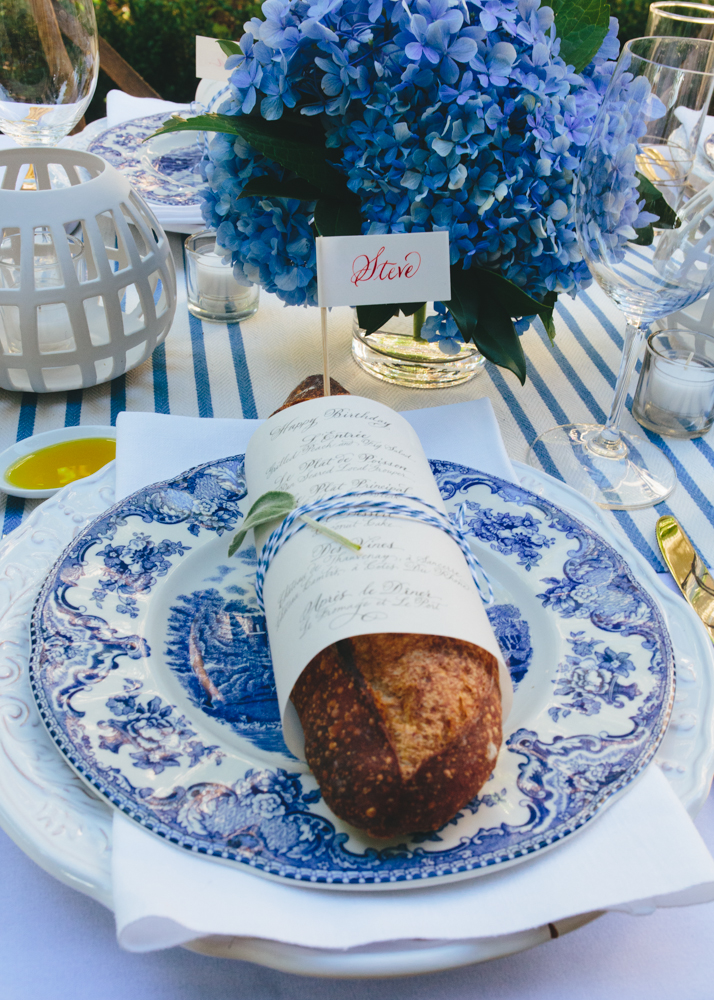 photo by Nickie Cutrona
And, not all of our menus have been used at weddings…For this garden dinner party celebrating Bastille Day- calligraphied parchment paper was wrapped around individual baguettes, and we even made mini flag place cards that popped right into the baguette.