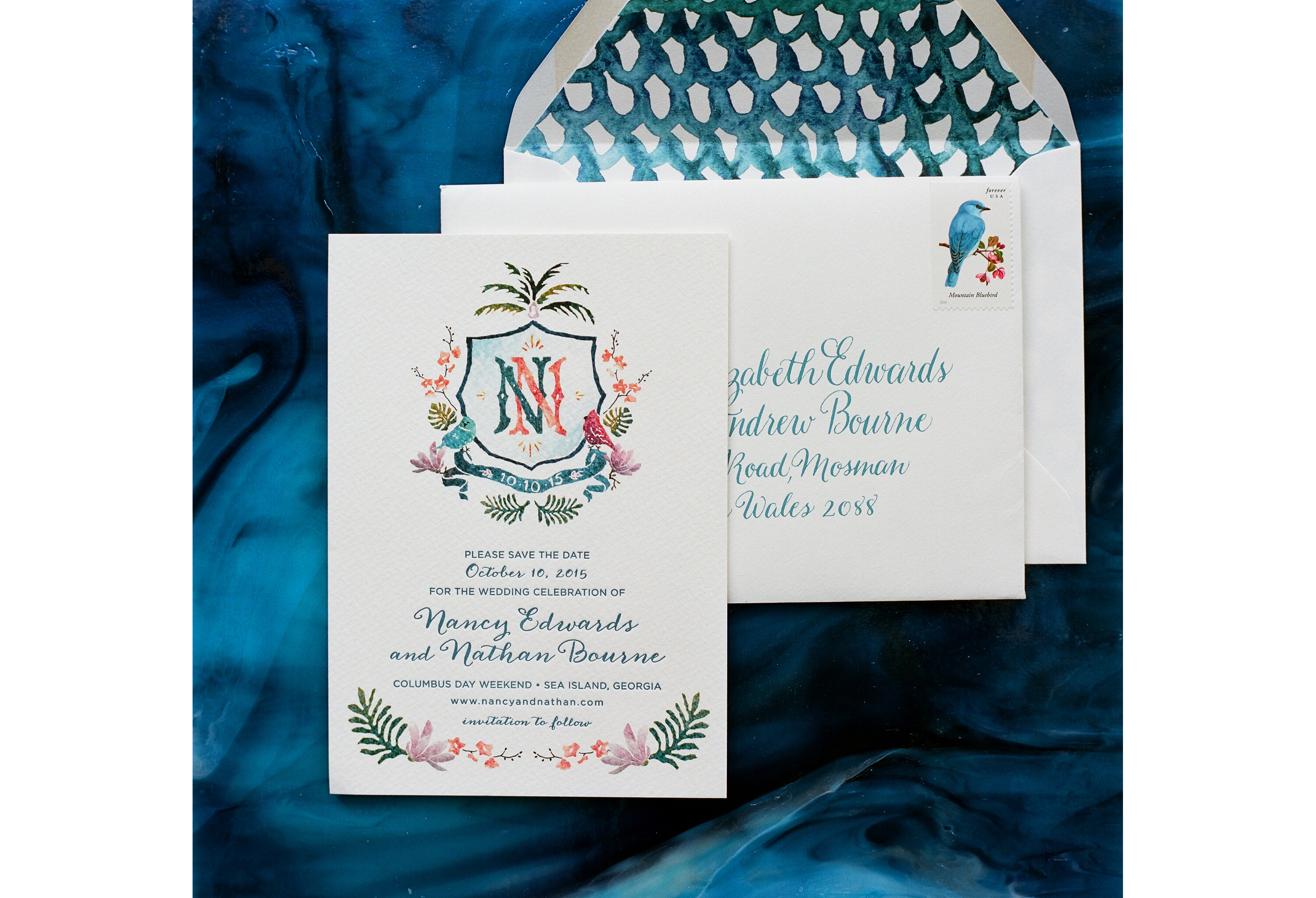 photo by Liz Banfield
One of the biggest trends we're seeing in Wedding paper for 2018 is watercolor… Whether it's a custom design, an illustration, or a just a few notes throughout, it's a big thing in paper this year, and we are big fans! Above, we created a custom crest for a wedding with a flora and fauna feel, along with a custom painted pattern used on the envelopes liners.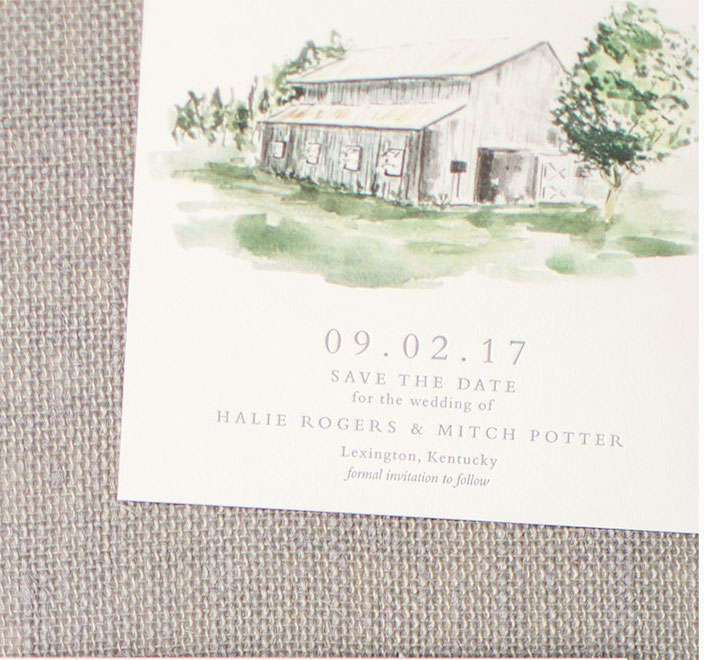 photos by Melanie Mauer
A watercolor version of the couple's barn was the perfect note for the save the dates.. The couple's ceremony would take place right in front of this barn on their home property in Kentucky.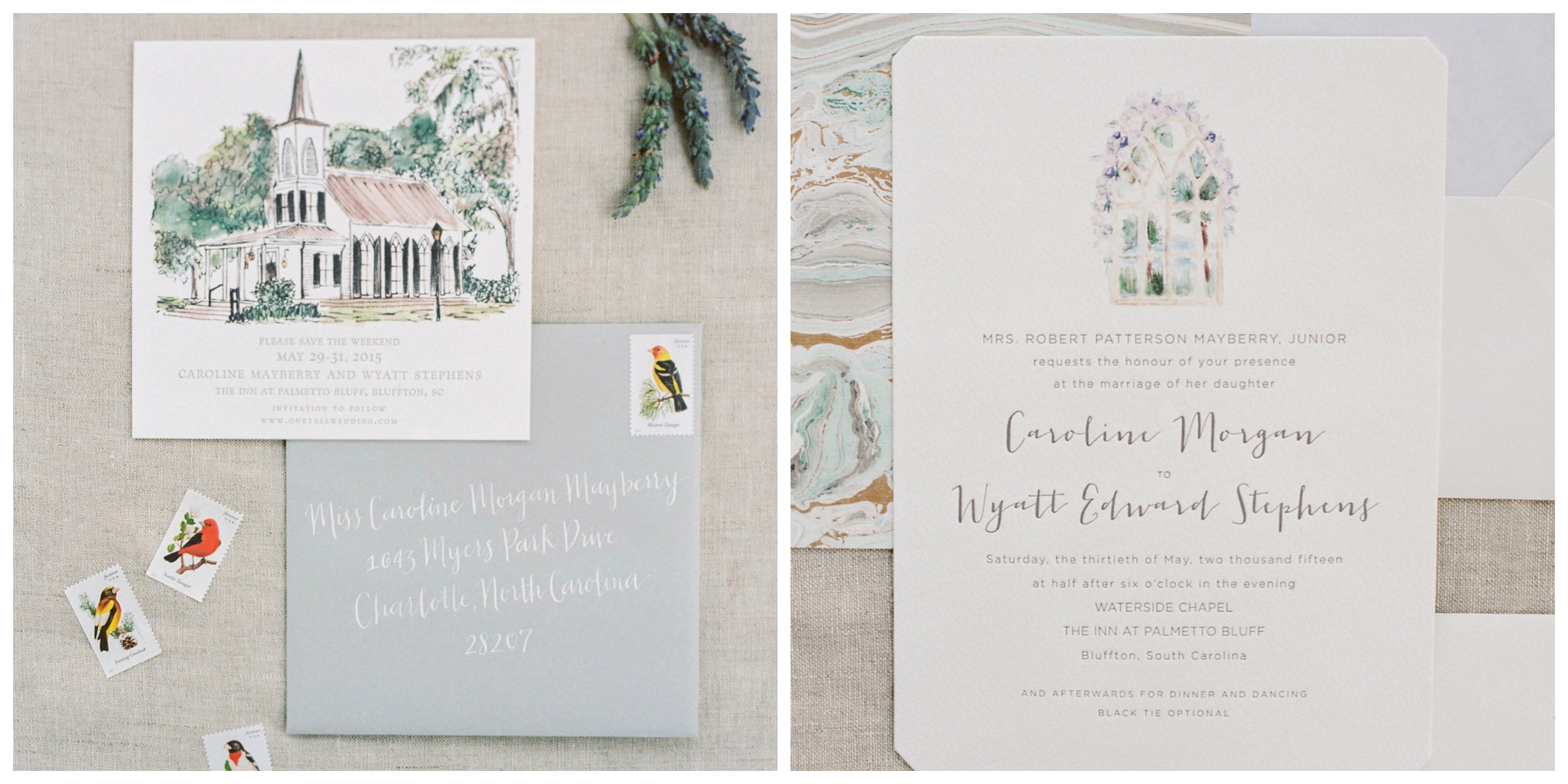 photos by Perry Vaile
A watercolor version of the chapel at Palmetto Bluff on the save the dates, gave guests a glimpse of what to expect on the wedding day.. And, a small watercolor version of the window that anchors the aisle in the chapel graced the invitations for some sweet scenery.