Today, we are thrilled to walk you through some pretty wedding papers from a wedding at Palmetto Bluff Resort outside of Hilton Head, SC. There are so many yummy elements at this one- marbelized paper, watercolor touches, and modernized calligraphy by Claudia Engle.  The save the dates featured a watercolor rendering of the quaint chapel on site where the couple would marry..To give a nod to that on the formal invitations, a small watercolor of the window that anchors the alter was featured on the invitations.  The invitations were backed with gorgeous marbelized paper we found that was also used elsewhere as you'll see…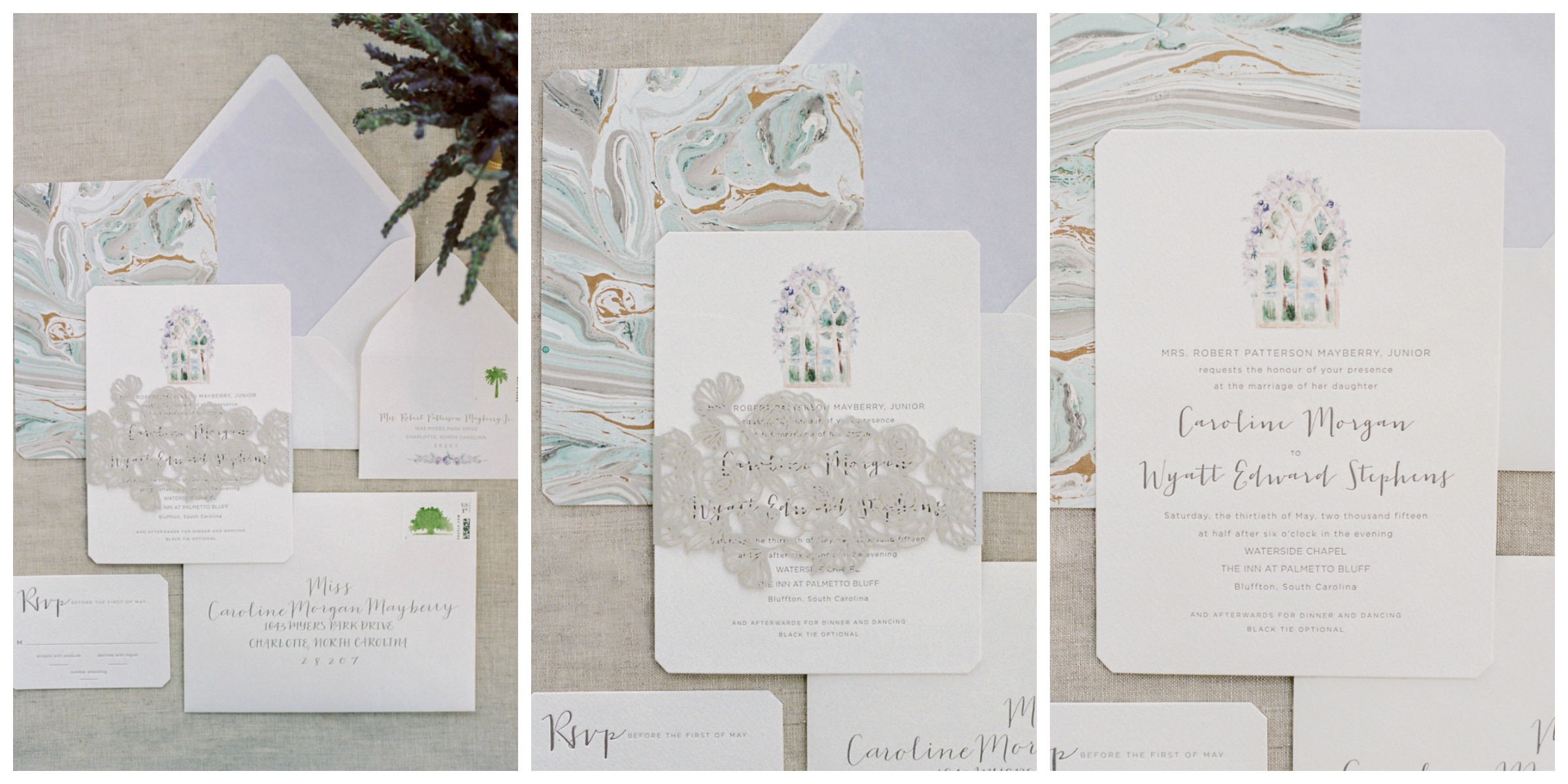 Another favorite feature of the invitations was the die cut lace bellyband… we custom designed the pattern based on the dress the bride would wear.
Guests received an amazing homemade breakfast the day of the wedding as their welcome gift, and a simple letterpress tab was all that was needed to adorn the gift.
The ceremony programs were the perfect place to "marry" two of the design elements seen earlier – the chapel watercolor and the marbelized paper…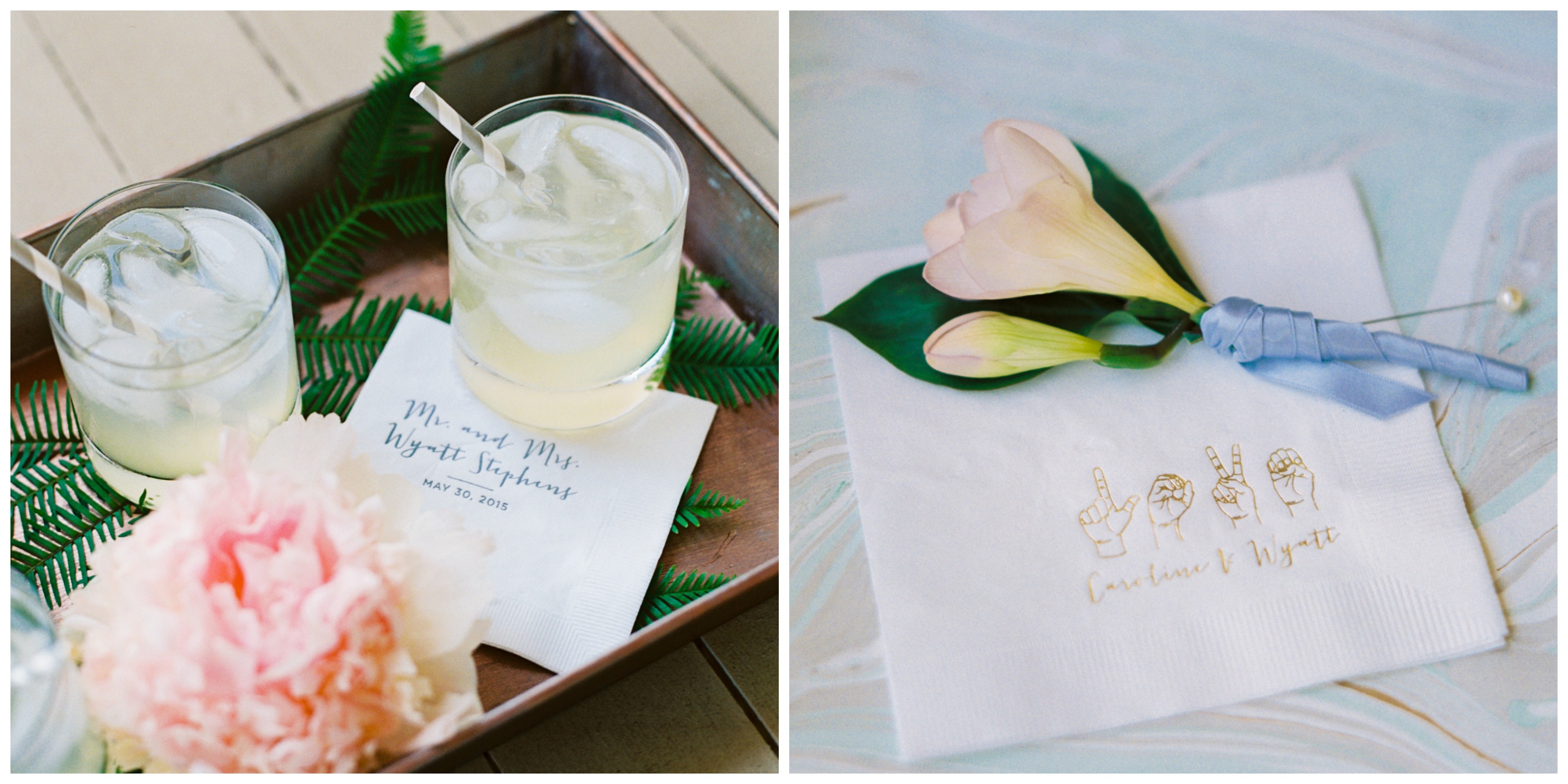 The couple randomly met in a sign language class in college… they both needed one extra credit to graduate and this was it… so we had to bring that in here and there, and spelling out "LOVE" in sign language for the cocktail napkins was such a great touch.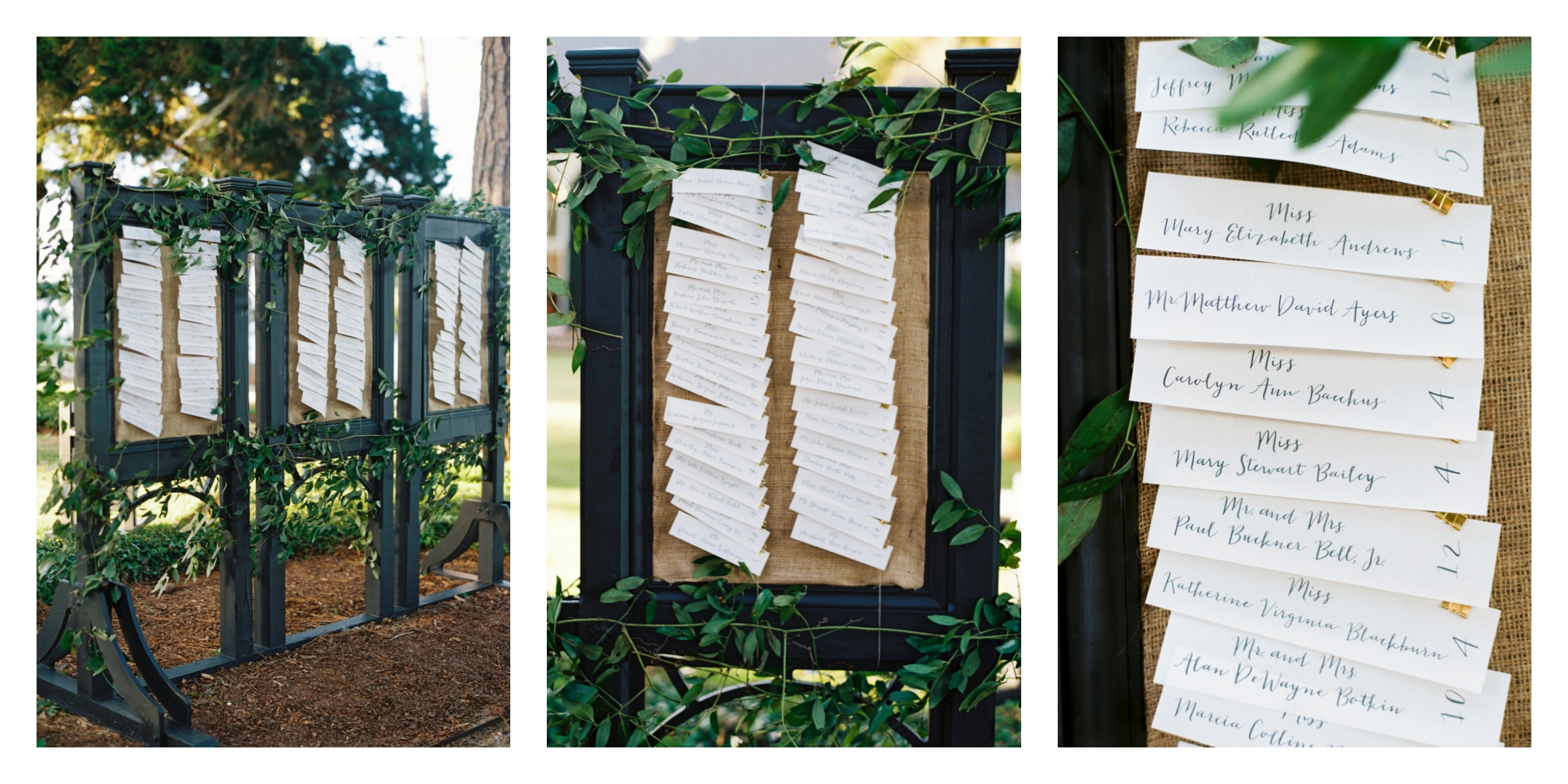 Claudia's simple calligraphy was used on the "escort tags"  that were laid out on corkboard stands designed by Tara Guerard Soiree.
The dinner menus were so fun for the formal rustic design feel. Mini clipboards were used to hold handwritten vellum menus backed in the marble paper… little handwritten name tags were clipped on as well for place cards.  And, we just love the table numbers that Tara designed- glass cylinders wrapped in the marble paper and handpainted with each table number…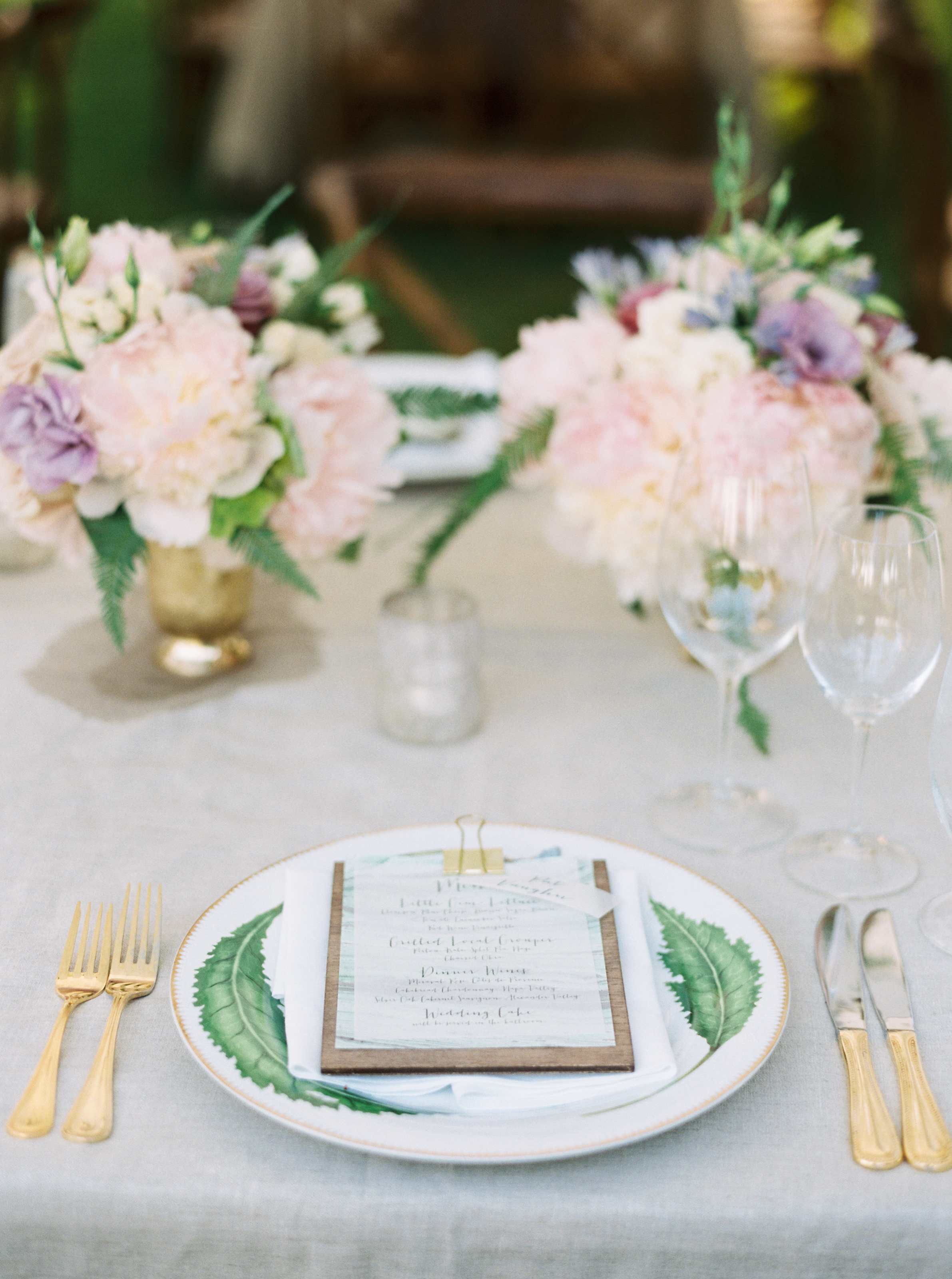 All in all a dreamy wedding printing package… We hope you enjoyed, stay tuned to the blog for more ideas next week!
Thank you to Perry Vaile for the photos!