photo by Liz Banfield
Guest booklets are the backbone to the wedding welcome bags. All of the important information for the weekend events, a guests' guide to the location along with important phone numbers or details are things that absolutely must be included.  Today, we're walking you through one we did a few years ago for a Tara Guerard Soiree client. We hope this helps you put yours together, or if doing this feels overwhelming, we're happy to design and print one for you!  We did pocket sized booklets for this couple, which were the perfect size for men to keep in their pockets, or ladies to toss in a bag.
We love when c0uples choose to welcome their guests with a personal note or letter, as this is the first glimpse or way that guests will hear from you upon arrival.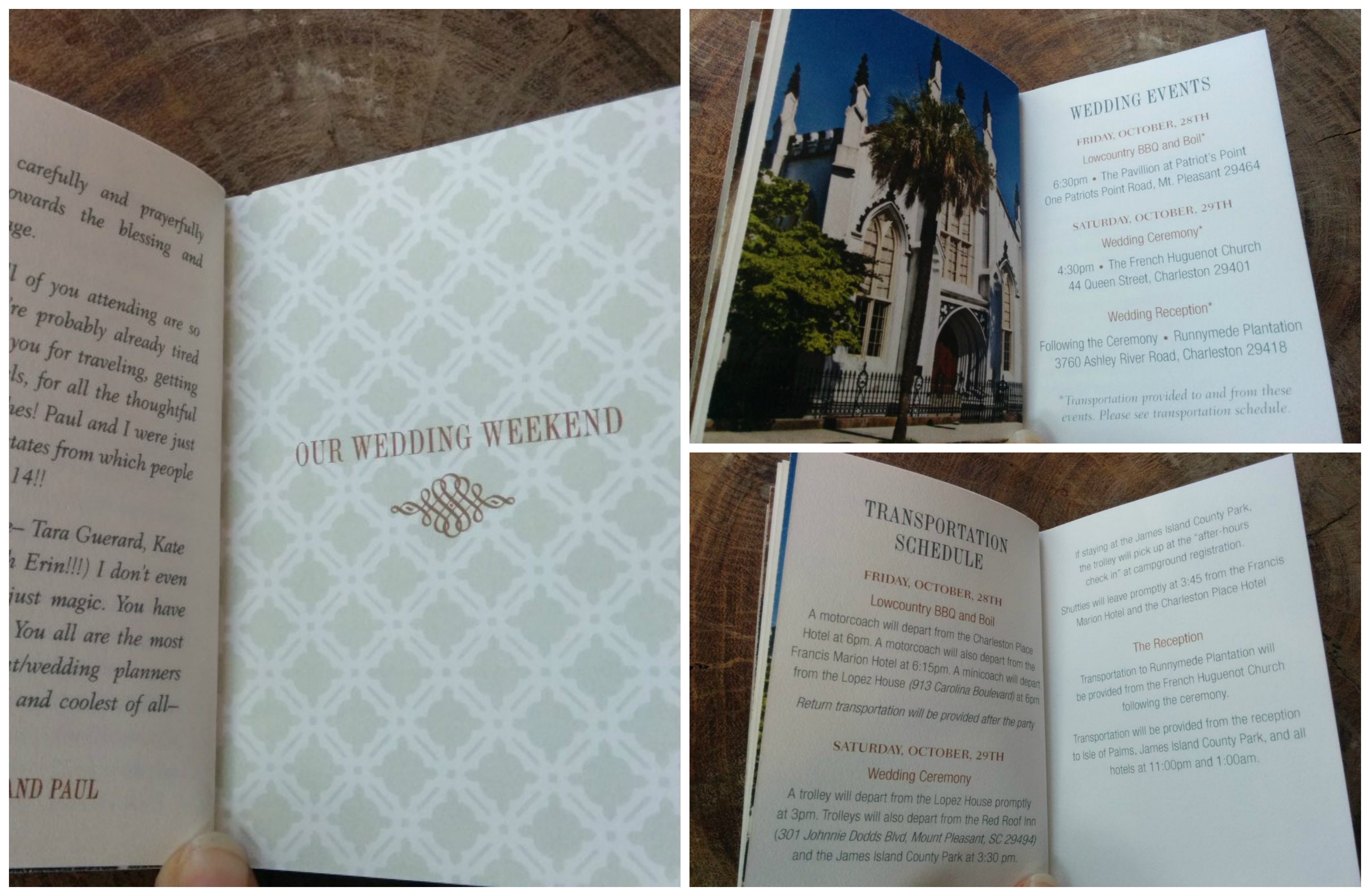 The first section walked guests through all of the events for the weekend- times, locations, attire, etc. Then, all of the details for transportation were laid out clearly so that guests wouldn't miss their rides!
Since Charleston is such a historic city,  research was done on local historic facts, relevant to why the destination was chosen for the wedding. We also acquired recipes from the wedding caterer for items being served at the event which were shared.
The couple chose some of their favorite restaurants and nightspots they like to frequent while in Charleston and we are always happy to offer supplemental suggestions.
Finally, any "sights" and noteable things to do in town, along with favorite shops and art galleries they had seen over the years and enjoyed were also mentioned.
The goal is to make your guests have a wonderful time over your wedding weekend, help make life as convenient and easy as possible, and relieve stress off of you as the couple not having to answer questions all throughout the weekend. Cheers!