Today Tara is in Tampa, Florida at The Special Event conference, where she is giving a lecture on wedding trends and her inspiration process.
The creative process is such a fun part of our job. It is so exciting to meet with a bride, find out her style and her tastes, get a feel for her wedding vision, see photos of the venue and talk about thing that inspire her. And what a neat experience to see that inspiration become reality. We had the chance to do that for the Candice Collection. In fact, Tara is talking about this inspiration today in Florida.
Here is a little glimpse at the creative process for the Candice Collection. I hope you find your own inspiration in it!


Wedding details from table numbers to menus, ceremony programs to tray liners, found inspiration from agate, velvet, marshes, and ancient live oaks.


The oak tree under which the ceremony took place is over 1,000 years old!


And the final product :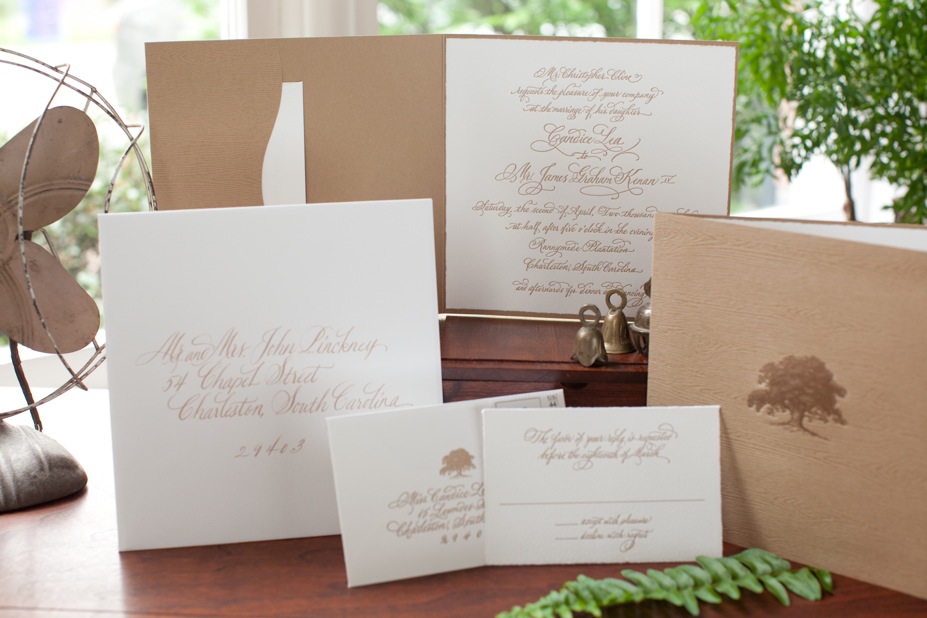 The Candice Collection is part of our Private Label. For more information click here.