Happy Anniversary to Ellen and Alex!  We loved this modern-prep wedding filled with beautiful blues, yellows and grays.  Here are a few pics of the printed items designed by Lettered Olive for the wedding.  From the save the date to the favor stickers, no detail was left unattended.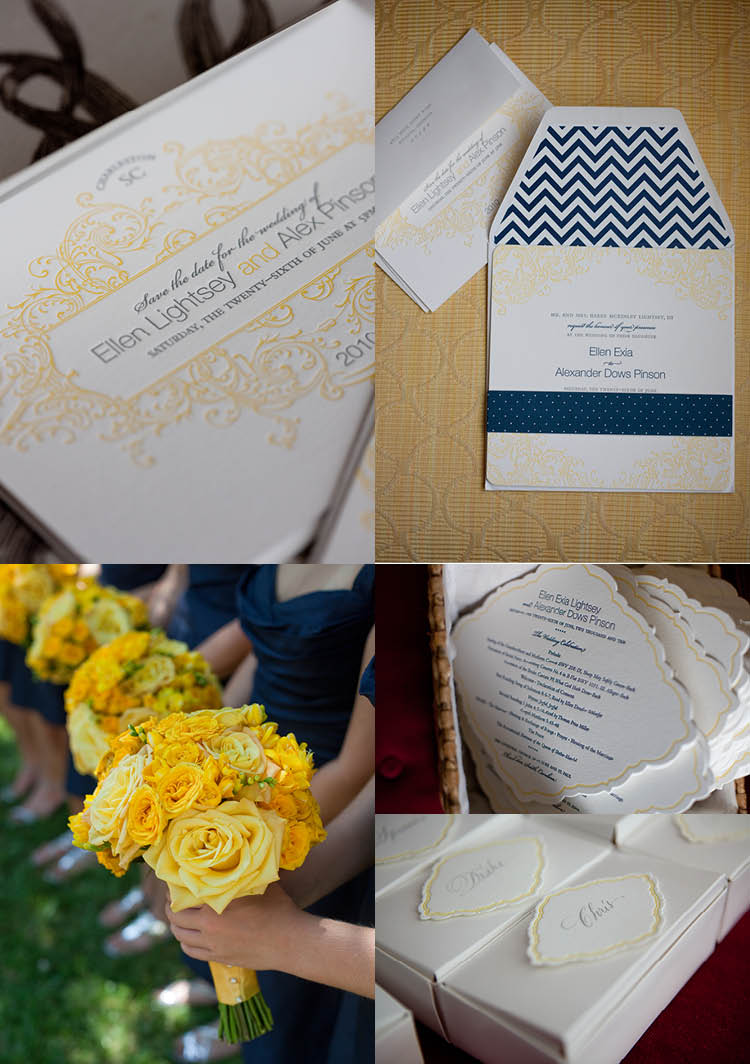 Save the dates, invitation, programs, and boutonniere boxes, with chevron and swiss dot accents, accompanied by a signature die cut shape.
Signature drink flags, tray liners, and favor stickers
Ellen's printed items for her wedding have inspired a new Lettered Olive suite in the Private Label by Tara Guerard Collection.  For more information, visit our website (www.letteredolive.com).